A New York judge allowed Danueal Drayton, a man with a violent past whom authorities charged with felony strangulation, to be released without bond, according to New York City's WCBS-TV. Less than two weeks later, Drayton allegedly killed one woman and nearly killed another.
Nassau County District Court Judge Erica Prager found that Drayton, 27, posed no flight risk, The Associated Press reported. She rejected a request by the district attorney's office to hold Drayton on $7,500 bail.
Drayton had been behind bars since June 30, when his girlfriend told police he'd choked her inside her parked car on Long Island. After his arrest, he'd been ordered held on a $1,000 bond. At the time, Drayton was on probation in his home state of Connecticut. Authorities there were reportedly trying to locate him because he had missed three mandatory visits with New Haven probation officials.
A court spokesman told the AP that information presented during Drayton's hearing indicated to Prager that he did not have a criminal record. Prager dropped the bail requirement on July 5, allowing Drayton to walk free.
"Hearing this news now it really, really shocks me, throws me over the edge," Kenneth Stewart told WCBS-TV upon learning Drayton was released 12 days before his daughter was killed.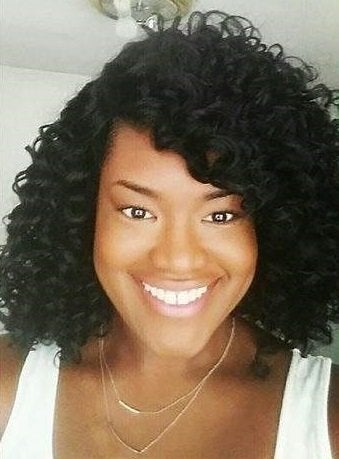 Samantha Stewart, a 29-year-old nurse, was found strangled to death in her Queens apartment on July 17. Her father and brother discovered her body. Authorities say they've since connected Drayton to the homicide.
"I'm devastated," Kenneth Stewart said.
Police tracked Drayton to California and found him on July 26 at a North Hollywood apartment, where he had allegedly sexually assaulted and attempted to kill a 28-year-old woman he held captive after a date, police said.
A Nassau Court spokesman reportedly defended Prager's decision to release Drayton without bond.
"It would have been impossible for the judge at that time to foresee the allegations that are presently unfolding and coming to light," the spokesman said, according to the New York Daily News.
However, court records obtained by HuffPost from the State of Connecticut Judicial Branch show there were ample examples in Drayton's history that could have caused the judge to take pause had Prager seen them.
Jan. 1, 2018: Arrested for second-degree harassment. Sentenced in March 2018 to one year of probation.

June 8, 2015: Arrested for violating a protective order. Sentenced in December 2015 to two years of imprisonment.

May 19, 2015: Arrested for unlawful restraint and resisting arrest. Sentenced in December 2015 to one year of imprisonment.

March 29, 2012: Arrested for unlawful restraint, violating a protective order and violating probation. Sentenced in January 2013 to 18 months behind bars and three years of probation.

Nov. 24, 2011: Arrested for second-degree strangulation. Sentenced in January 2013 to three years in prison.
"The Office of Adult Probation was not notified about Mr. Drayton's arrest [in New York] on June 30," Connecticut probation officials said in a statement obtained by the Hartford Courant.
Probation officials reportedly moved to rescind Drayton's probation on July 17 ― the date Stewart was killed.
Authorities in California have charged Drayton with attempted murder, forcible rape, false imprisonment by violence and sexual penetration by a foreign object. On Monday, Drayton pleaded not guilty to the charges. If convicted, he could face up to life in prison. His bail is set at $1.25 million.
According to the New York Daily News, Drayton has since confessed to murdering as many as seven people total, in California, Connecticut and New York. Authorities said they are trying to verify those claims.
Drayton has not yet been charged for the alleged crimes in New York or elsewhere. Authorities said they suspect he preyed on women he met through online dating sites.
"The common denominator in these two cases ― one being a murder, one being a rape ― is dating websites," Dermot Shea, chief of detectives for the New York City Police Department, said during a Thursday press conference. "I believe that there will be more victims."
REAL LIFE. REAL NEWS. REAL VOICES.
Help us tell more of the stories that matter from voices that too often remain unheard.
BEFORE YOU GO
PHOTO GALLERY
Infamous Serial Killers