Jeff Henderson's culinary career is a storied one: He was the first African-American named "Chef de Cuisine" at Caesars Palace, he was the first African-American executive chef at the Bellagio, he became a celebrity chef on his own television shows and he penned a best-selling autobiography. But the 52-year-old's path to becoming a nationally renowned culinary sensation was anything but smooth sailing.
Born in South Central Los Angeles, Henderson grew up in an inner-city neighborhood marred by poverty, abandoned homes and drug dealers on every corner. After being arrested for theft at 15 years old, Henderson says he soon started selling marijuana and crack cocaine. By the time he was 21, he was one of the biggest drug dealers in town, making up to $35,000 a week.
Then, federal agents raided Henderson's home in 1987. He was arrested, convicted and sentenced to 19 years for drug trafficking and conspiracy.
Henderson shared his story on "The Oprah Winfrey Show" back in 2007, explaining how he went from a criminal to a professional chef. It began, he said, during his incarceration.
"From a young child, I always wanted to be somebody. In prison, I was being praised for my food," Henderson told Oprah. "That was the driving force for me. I said to myself that I want to be a chef someday."
"I read my first book in prison, I earned my GED in prison, I learned to cook in prison."
Prison's role in his transformation is something Henderson elaborates on in a recent follow-up interview for "Oprah: Where Are They Now?"
"Prison basically became a catalyst for change. I read my first book in prison, I earned my GED in prison, I learned to cook in prison," he says. "The power of food became that vehicle for me to be who I naturally am."
Upon his release after serving nine years of his sentence, Henderson didn't waste time trying to break into the food industry.
"The top black chefs in the country at the time [were] Marcus Samuelsson, Patrick Clark and Robert Gadsby. Once I got out, I made my way to Gadsby's in Beverly Hills," he says. "I'm an ex-convict right out of prison, never used a sauté pan in my life, never used knives, didn't know any culinary terminology ― until this man allowed me in his restaurant."
After working for Gadsby, Henderson made his foray into the hotel business. From there, his ambition brought him to Vegas where he made a name for himself and found culinary success.
Today, Henderson has his sights set on a promising new venture.
"I have a new venture I'm doing now called Felon University. It's a pop-up re-entry school where I take my message and my boot camp all across the country and the world to help train formerly incarcerated individuals," he says.
Over the course of his career, Henderson says one particular comment from Oprah continues to stand out.
"She says, 'Jeff, you are a true role model,'" he says. "That meant the most to me, because when I was a drug dealer, it was the young black boys who were watching me, who wanted to be just like me."
Now, Henderson hopes to inspire young people with a far different message: "I'm living the American dream, and so can you."
"Oprah: Where Are They Now?" airs Saturdays at 10 p.m. ET on OWN.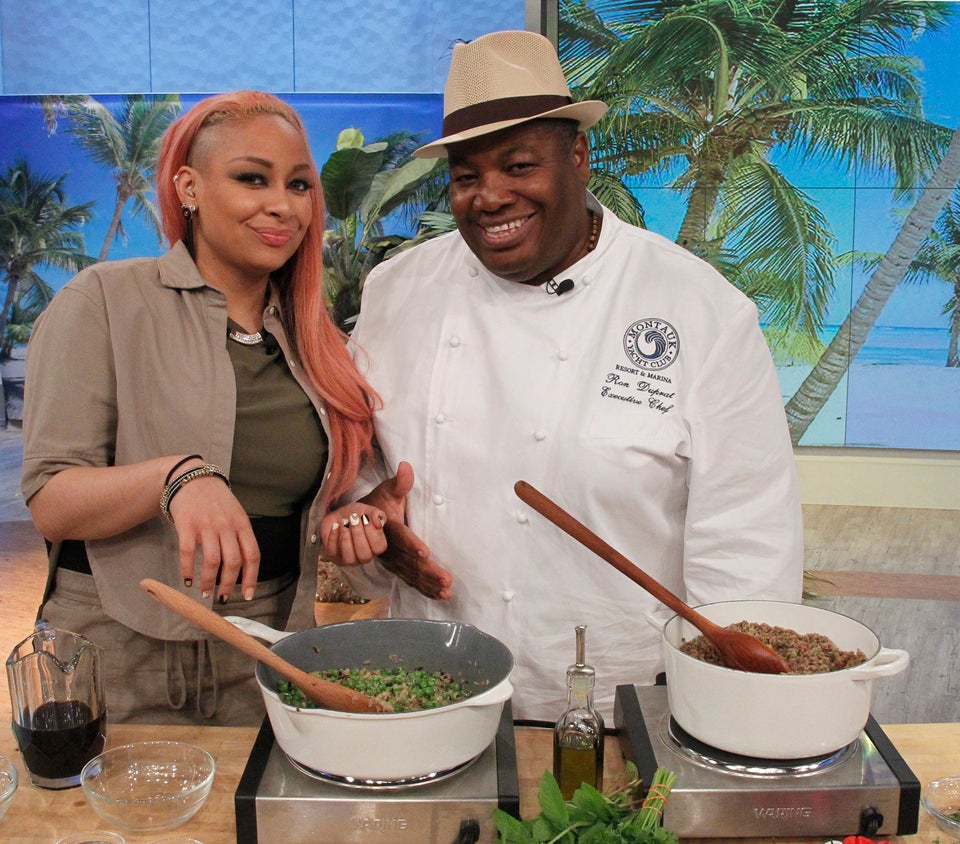 10 Black Chefs Who Serve Up The Ultimate Meal Inspriation