Robert spent 20 years on the police force until 2014, when he says an arrest-gone-wrong nearly took his life. Since then, he retired and has been living with severe injuries and fighting debilitating symptoms of PTSD. Unable to work and finding it difficult to make ends meet, he and his wife of one year, Daniela, and their 4-1/2-month-old daughter moved in with Daniela's mother, Elina. But he and Daniela say the last eight months have been a "living hell."
"Elina doesn't believe I have PTSD. Elina pretty much just thinks I'm a lazy bum. She thinks that I've been this way my whole life," Robert, 46, says. "She doesn't believe anything that I've tried to explain to her. Elina will tell me, 'You need to quit taking the pills that the doctor gives you.'"
Daniela claims Elina constantly calls Robert "lazy" and "worthless" and encourages her to divorce him. "My mom hates my husband," she says. "Living under my mom's roof is mental torture every day."
Elina says she wanted to help her daughter and Robert so she built an apartment in her house for them to live, but she says she didn't expect a lazy, unmotivated son-in-law who spends all day sleeping and using PTSD as an excuse. "My son-in-law, Robert, is lacking ambition, leading an unhealthy lifestyle and is anti-social. When I see a 46-year-old man who doesn't have any money, is not paying any bills and is not doing much of anything, it makes me angry," says Elina, who admits that she doesn't understand PTSD but says Robert is using it as an excuse to be unmotivated. "Daniela told me that Robert has PTSD, but I don't care. Unless you went through things as awful as the Holocaust, just move on."
Turning to Dr. Phil to help him prove to his mother-in-law that PTSD is a real disease, Robert says. "Elina doesn't understand that I want to get better. She doesn't believe that I'm trying. I guess she thinks I'm going to live in her basement for the rest of my life and be a leech. That is not my intention. Every day is a battle for me."
"At this point, you don't feel very good about yourself, or your ability to provide or do the things that you want to do," Dr. Phil says to Robert in the video above.
"I love my wife and I know she loves me, but it gets to the point where I hate it when she compliments me or tells me she loves me, because I'm so self-conscious about it," he says. "The overwhelming feeling of guilt that I have every day is horrendous, because I know so many people who have this disorder, and I feel so guilty because I'll see them, and they'll have a lost limb or they'll be in a wheelchair, and I'm like, all I did was break my neck, why do I feel this way, too?"
Dr. Phil says to Elina, "Your attitude is [Robert's] life being in danger is just part of being a cop. [He] should just accept it."
"If you pick that, it's bound to be that something not very kosher is going to happen," Elina says. "He said it himself right now, all the people have lost limbs and this that he has is so bad, the mental part, not the physical part."
"So, your point is?" Dr. Phil asks.
"Just try harder and eventually, it's all going to work out, and he's going to feel back to himself," she replies.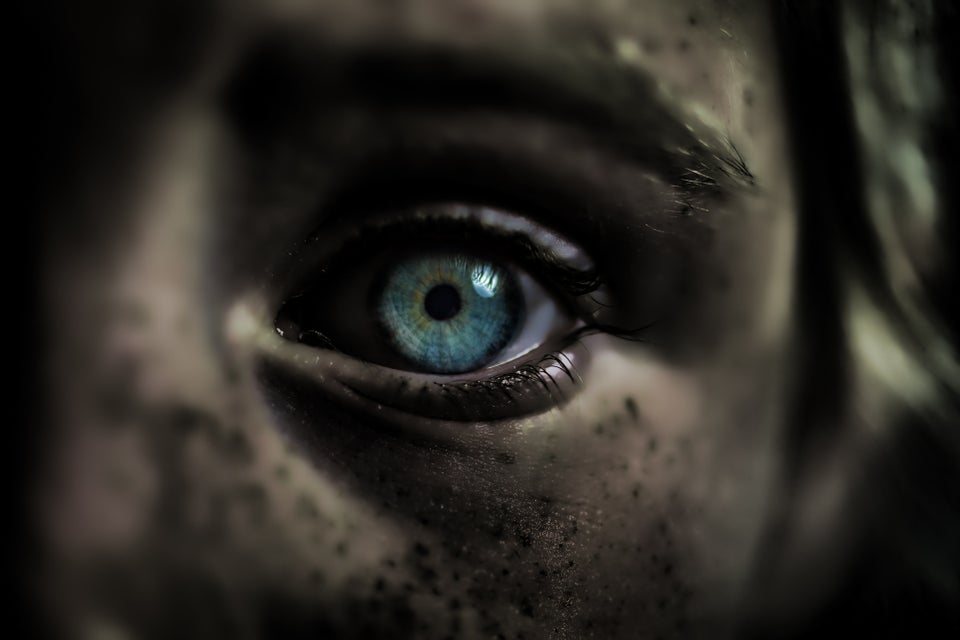 Post-Traumatic Stress Disorder Symptoms
Popular in the Community