A retired white firefighter who fired a shotgun at a black teenager after the boy knocked on his front door for directions has been sentenced to four to 10 years behind bars.
A Michigan judge handed down Jeffrey Zeigler's sentence in an Oakland County courtroom on Tuesday for assault with intent to do great bodily harm and committing a felony with a firearm for the April 12 incident.
"Shooting at a teenager (who is) leaving your premises has consequences," Judge Wendy Potts told Zeigler, according to the Oakland Press. "Fortunately, no physical injury occurred."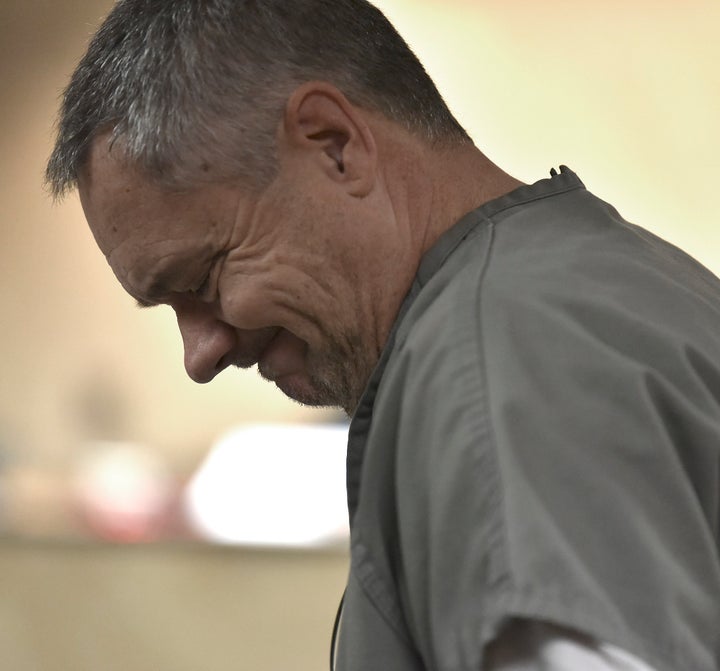 Brennan Walker, 14, was walking to school after missing his school bus when he said he became lost and knocked on Zeigler's front door in the Rochester Hills neighborhood.
Video taken from Zeigler's home security system captured the teen walking up to the man's front door, knocking on it and then bolting just before Zeigler appears shirtless and armed with a shotgun. Zeigler points the gun in the direction of the teen, now long since out of view, and then opens fire.
Zeigler told authorities that he grabbed his gun after his wife told him that someone was trying to break in. He initially told authorities that he mistakenly fired his gun at the boy because he tripped, something that the video did not appear to capture.
"I was scared," the teen testified. "I was trying to tell them that I was trying to get to high school, but they weren't listening."
Brennan's mother, Lisa Wright, said she had no doubt that the shooting was racially motivated.
"If there was a button that I could press for me to pick what color I could be, just so I wouldn't have to deal with this type of stuff, I would have to be your color just so I could survive," she said in court, according to Detroit station WXYZ.
Brennan's father, who serves in the military and was deployed in Syria with special forces when the incident took place, attended Tuesday's sentencing and reportedly expressed his own concerns about his family's safety, asking a WXYZ reporter how he can protect his country when no one is protecting his family.
Popular in the Community