When Jenelle Linden, a 51-year-old therapist who lives in South Bend, Ind., heard that one of the nation's most prominent "ex-gay" organizations was shutting down, she was surprised yet hopeful, as were many gay rights activists and members of liberal religious groups.
But Linden, who founded the Grace In Action ministry five years ago to counsel gay people who want to be straight, said the reason she felt that way was not because she opposes the idea that sexual orientation can be changed. Instead, she was hopeful because she sensed "God's hands at work," she said, and saw an opportunity for her own group to grow and offer its services.
"Everything happens under God's watch," said Linden, who was a lesbian for 20 years and has been married to a man for 11 years. "This doesn't impact anything with our work," she said, adding that she doesn't see same-sex attraction itself as sinful, but teaches clients that "scripture tells us that with Christ's power we can overcome temptation."
The shuttering of the Orlando, Fla.-based Exodus, which for nearly 40 years served as the leading ministry promoting a "gay cure," has shocked the gay and ex-gay communities. But some 200 churches, independent ministries and counseling services affiliated with the group, such as Linden's, are pledging to stay afloat, albeit without the "Exodus" name. An offshoot of Exodus that supports conversion therapy, the Restored Hope Network, kicks off its conference this week in Oklahoma City and several smaller similar groups also are active. And while Exodus itself is gone, its leaders are launching a new effort aimed not at changing gay people, but at helping them stay celibate in order to avoid committing what members regard as a sin.
Though gay rights activists and "ex-ex gay" former leaders of Exodus cheered the closing of the group -- which in recent years had retrenched from its advocacy of gay-to-straight conversion -- they encourage caution.
The closing is a "mortal wound" to the ex-gay movement in the U.S., said Michael Bussee, one of the group's co-founders who issued an apology in 2007 for helping launch it.
"It really can't survive after this, at least not here in the United States," Bussee said. "Now the concern is what's happening internationally, because the Exodus message of change was exported overseas and is taking root in places like Africa." American evangelicals, for example, have been linked to helping push violent anti-gay legislation in Uganda.
Since news of Exodus' demise, Bussee has heard a mixed reaction from the "ex-ex gay" world, he added. "Some people are jubilant and ready to forgive right now and other are saying I don't trust this as far as I can throw it, it's all marketing and spin."
Bussee said he's personally relieved. "I checked Wikipedia this morning and was really struck by the fact that it said Exodus 'was' an organization, past tense. That felt really good. Now I don't have to say I'm one of the people that helped start Exodus, I can say I'm one of the people that helped start Exodus and I'm one of the people that helped end it."
The attitude toward gay issues in the nation -- and among religious groups -- has changed dramatically in recent years. With 12 states and the District of Columbia issuing same-sex marriage certificates, the Supreme Court is expected to issue rulings next week on California's ban on same-sex marriage and the Defense of Marriage Act. In a recent Gallup Poll, 59 percent of Americans called homosexuality "morally acceptable," a 19-point increase since 2001.
While opponents of same-sex marriage frequently cite religious reasons, a growing tide of religious groups in recent years have started to ordain gay clergy or perform same-sex marriages or blessings, including the Episcopal, Presbyterian (USA) and the United Church of Christ denominations. Pew Forum statistics released this month show more than half of Catholics and white non-evangelical Protestants support same-sex marriage, as do 32 percent of black Protestants and 23 percent of white evangelicals. Each group increased its share of same-sex marriage supporters over the decade.
"Me, along with numerous other people across the country, are in communication about a new move that we see sweeping the nation -- that a different voice and a different message needs to go out," said John Paulk, a former "ex-gay" who stepped down as chairman of Exodus in 2000 after he was caught in a gay bar in Washington. He now works as a chef and caterer in Portland, Ore. "We have all been sensing that the old rhetoric just doesn't work and we've seen the damage and the harm that has been done not only to other people, but to us as well," he said.
In addition to Restored Hope Network, run by Paulk's ex-wife Anne Paulk (John Paulk said their divorce was finalized Thursday), several other ex-gay groups, including Genesis Counseling, Evergreen International and Desert Stream Ministries, are still operating.
Exodus' closing could hurt their chances of survival, said gay activist Wayne Besen, executive director of Truth Wins Out. The group has spent years fighting the ex-gay movement and Besen called the shuttering a "an earthquake that is shaking the very foundations of the 'ex-gay' industry."
"Although new groups are vying to fill the vacuum, the passing of Exodus casts a huge shadow of doubt on their work and cuts right to the heart of their credibility," Besen said.
Before You Go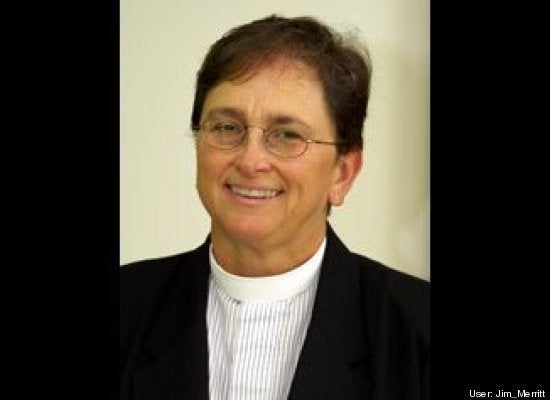 Most Inspiring LGBT Religious Leaders
Popular in the Community