SCROLL TO VIEW THE FULL INVITATION
"Come celebrate the lives of former homosexuals and hear about their unique stories and achievements!" reads the invitation.
Voice of the Voiceless says its mission is to defend the rights of former homosexuals, individuals with unwanted same-sex attraction and their families. On June 18, the group asked President Obama to issue a Presidential Proclamation to make July 2013 the official month for "ex-gays." On July 31, Voice supporters will take to Capitol Hill.
"Voice of the Voiceless has only been around for a few months," Christopher Doyle, co-founder and president of the group, explained to The Huffington Post during a phone conversation Tuesday morning. "We formed an anti-defamation league for former homosexuals like myself. ... I was once one of those persons. I am now married to a woman. So basically, we've just been really marginalized by the LGBT activist groups because they're threatened we are seeking a different path. We aren't trying to take away anyone's rights."
Doyle does not approve of his group being lumped in with religious programs like Exodus International, which recently announced it will shut down after over 30 years of preaching a purported "cure" for homosexuality. Exodus' closing came with an apology from founder Alan Chambers -- the man behind the controversial Christian ministry that used tactics like prayer, devotion and so-called "reparative therapy" in an attempt to turn gay people straight -- for those he has hurt along the way.
Doyle told HuffPost he doesn't believe in the practice of, as he referred to it, "pray the gay away." Nor does he believe in taking a religious approach to changing one's sexual orientation.
"You have to realize that sexuality is a very complex subject," he said, when asked what the cornerstone of his program is, if it is not religious. "It's just not about sexual drives and feelings and desire and arousal. It's all about attachment and bonding and gender identity. These theories are based on hundreds of years of psychological research. There's always going to be a portion of people who aren't going to be comfortable being outside the norm. ... There are always going to be people who are going to say, 'This is something I don't want to take part in.'"
"[Homosexuality] just wasn't for me," he concluded. "That's why I chose a different path. We really need to accept people in their choices."
The Family Research Council could not be immediately reached for comment.
The American Psychiatric Association removed homosexuality from its list of mental disorders in 1973. In 2007, the group conducted a systemic review of "conversion therapy" programs and concluded that such efforts to change one's sexual orientation are unlikely to be successful and can involve some risk of harm.
Beyond Ex-Gay, a support group for those who have undergone such programs, released a survey in May detailing the harrowing experiences of conversion therapy. More than 75 percent of survey respondents said they left the "ex-gay movement" because it didn't work. More than 90 percent said they felt harmed by the experience while 80 percent said they are still negatively affected by it. Respondents reported feelings of self-hatred and depression. At least one was forced to undergo an exorcism. Some even attempted suicide.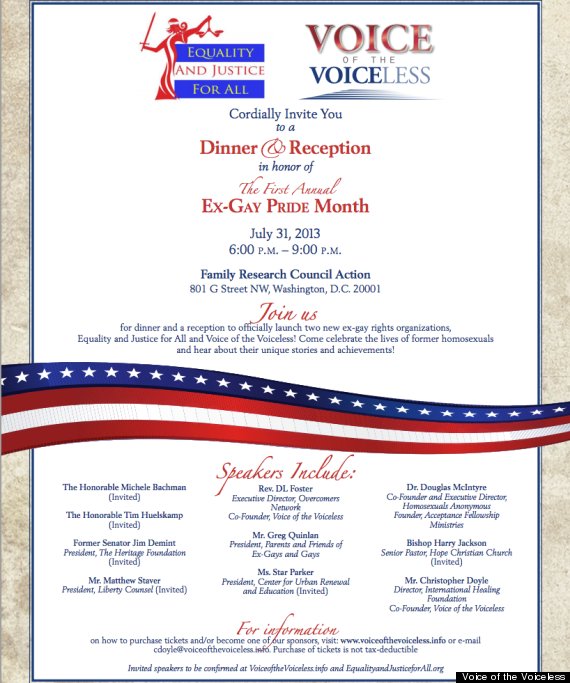 Before You Go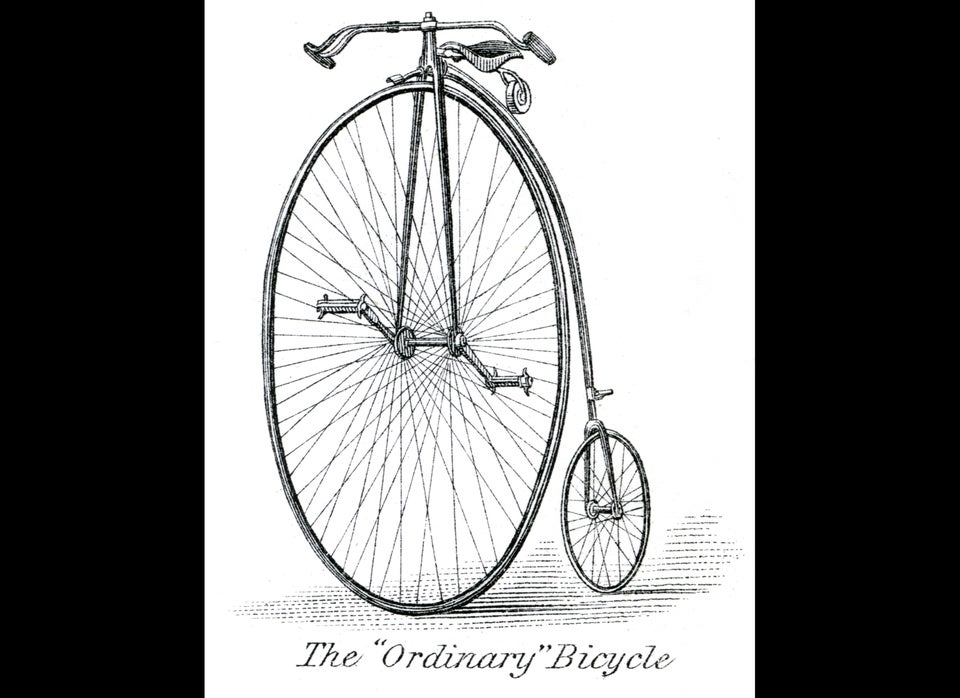 Ridiculous 'Cures' For Homosexuality
Popular in the Community