Heather Danishefsky claims she was not shocked when she read the headlines accusing her ex-boyfriend, John Robert Charlton, of killing and dismembering 40-year-old Seattle nurse and mother of three Ingrid Lyne.
"I just happened to cross a news article and the name John Robert Chartlon popped up and I was like, 'Oh my goodness!' so I started reading it … and I got sick to my stomach," Danishefsky tells Dr. Phil in an exclusive interview, airing Tuesday. "I actually remember saying to myself, 'I'm not surprised.'"
Charlton has been charged with first-degree murder in Lyne's death. Authorities say Lyne – who reportedly had been dating Charlton for a month – was murdered and her body was dismembered and subsequently disposed of in the trash. Charlton is currently in jail on a $2 million bond and faces at least 28 years in prison if convicted.
So why does Danishefsky says she wasn't surprised to learn of the allegations against her ex?
"He's very charming, witty, very smart. But I could tell there was something about him that was just off. Maybe a little mental instability? There was a dark side to him," she tells Dr. Phil.
Danishefsky says she and Chartlon dated from approximately December 2012 until she says she ended it in August 2013. During that time, she says they were on and off, but he eventually moved in with her and her daughter.
"After he did move in, I felt like I was walking on eggshells. He kind of gave me the sense sometimes that everything I did wasn't good enough," she continues. "I didn't want to do anything that would be wrong in his eyes."
Danishefsky claims they "fought a lot" and says their fights often happened when alcohol was involved.
"When he drank, he became a completely different person," she says. "He was mean, stubborn, bull-headed. He was never violent. Like, he never hit me or anything like that. It was mostly just emotionally – he'd really get inside your head."
Though Danishefsky says Charlton was not violent toward her, she claims there was an incident where he choked her while they were having sex – and choked her again after they had finished.
"After we were done, we were dressed, he then again put his hands around my throat and did the same thing and he said, 'You are going to fix this. You are going to fix this,' as he had his hands around my throat," she says. "During the sex, I thought it was just maybe, you know, some people are kind of weird like that. Then, when he did it when we weren't being sexually active, is when it really started to scare me. And that's when thoughts are racing like, 'Is he going to stop? Am I going to have to defend myself?'"
Gordon Hill, Charlton's public defender, did not respond to a request for comment prior to deadline but he has publicly stated that no forensic evidence links his client - or anyone – to the crime. Charlton is scheduled to appear in court on Wednesday.
Watch more from Tuesday's episode of Dr. Phil here.
Before You Go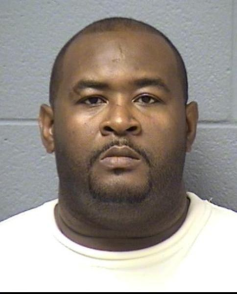 Marriages That End In Murder
Popular in the Community