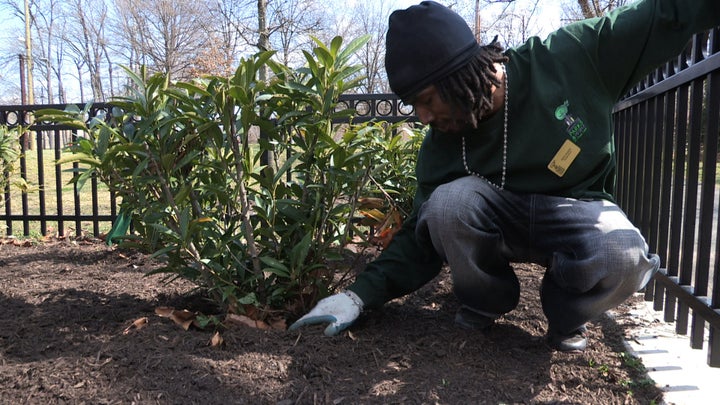 Life is looking up for Michael Samuels: Since his 2010 release from prison, he has completed parole, moved from Washington D.C. to North Carolina to be closer to his daughter, gotten married and found a temp job at a food manufacturer that turned into a full-time position last year.
Four years ago, as Samuels started a different temporary gig in Washington Parks & People's job-training program, he didn't know he'd later find a new home, job and family. He just knew he needed the money, and that he wanted to keep busy to make sure he avoided repeating past mistakes.
The nonprofit routinely hires a small group of trainees for two-month classes as part of its Green Corps. They are paid to plant trees and revitalize neglected neighborhood parks, learning green job skills while also going over the basics like interviewing and writing a résumé. Graduates get a certificate of achievement, and, hopefully, job leads.
"Going through my head was like, 'Me, planting some trees?'" Samuels, 37, told The Huffington Post about his first day with the Green Corps in 2012. "I was skeptical about it … but hey, I'm willing to learn anything, especially if it can put food on the table."
The Green Corps' struggles and successes -- as well as its trainees' -- are captured in "City of Trees," a documentary by sibling filmmakers Brandon and Lance Kramer.
Samuels shed his skepticism as he learned to plant, prune and identify trees. He also practiced how to explain his felony drug conviction to potential employers.
Earlier in the film, Samuels talks about how, years earlier, he wasn't making enough money to support his mother after she was diagnosed with cancer, and started selling drugs.
"I'm just so ashamed to even bring that situation up," he says in a mock job interview shown in "City of Trees." "But it did happen, and I learned from my mistakes, and I'm trying to move forward with my life and show that I am a good citizen in society."
His peers applaud his answer. In a matter of weeks after he completed training, Samuels found a job as a building manager at another D.C. nonprofit.
"That crucial moment was what really saved my life, I'm going to be honest with you. So I owe them everything," Samuels said of the Green Corps program.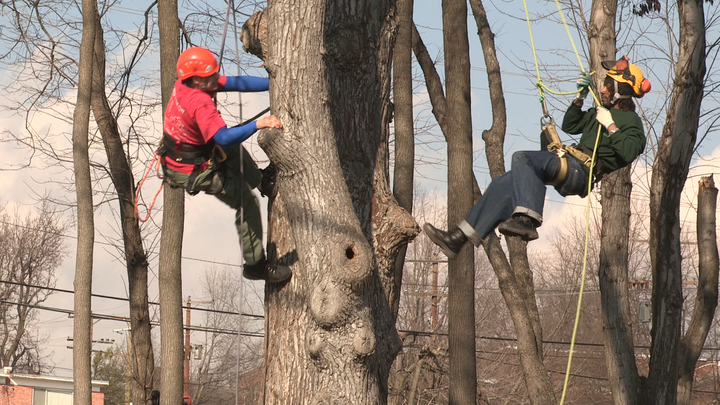 Other ex-offenders aren't as fortunate. About 600,000 prisoners are released in the U.S. each year, but their freedom comes with numerous obstacles: Many struggle to secure jobs, adequate wages, credit and housing. About half of those who are released wind up back in prison within three years, according to a Department of Justice study that tracked inmates in 30 states.
While over three-quarters of Green Corps trainees enter the program with criminal records, organizers aren't exclusively focused on reentry or hiring ex-offenders. Instead, they look for applicants who are motivated to improve their communities but face barriers to employment.
Washington Parks & People aims to combat poverty in some of the city's impoverished, primarily African-American neighborhoods, both by restoring parks and green spaces so they are safe, vibrant places for the community and by teaching residents the basic skills to qualify for a variety of entry-level jobs in the emerging green economy.
The Green Corps has graduated 173 trainees over the last six years. Over 70 percent found jobs or entered education programs within three months. They have planted over 3,000 trees and worked on projects like invasive species removal and stormwater mitigation.
"I learned from my mistakes, and I'm trying to move forward with my life and show that I am a good citizen in society."
The "City of Trees" film shows numerous challenges and conflicts, mirroring common issues for nonprofits. A $2.7 million stimulus grant helped Washington Parks & People launch the training program, but made it difficult to raise other funds after its two-year cycle, and briefly put the program's future in jeopardy.
The Kramers spent over two years filming, capturing the organization struggling to scale back the program and cut staff as their grant runs out. Top staff members continually disagree on strategy and encounter pushback from political leaders in Ward 8 who were concerned about the group planting in Oxon Run Park without first getting feedback from the neighborhood.
Washington Parks & People also hasn't had the funding to do rigorous follow ups with former trainees, and graduates continue to face discrimination when applying for green jobs, the nonprofit's executive director, Steve Coleman, noted.
Still, looking at graduates like Samuels shows the difference training and reentry programs can make for ex-offenders and other groups facing employment obstacles.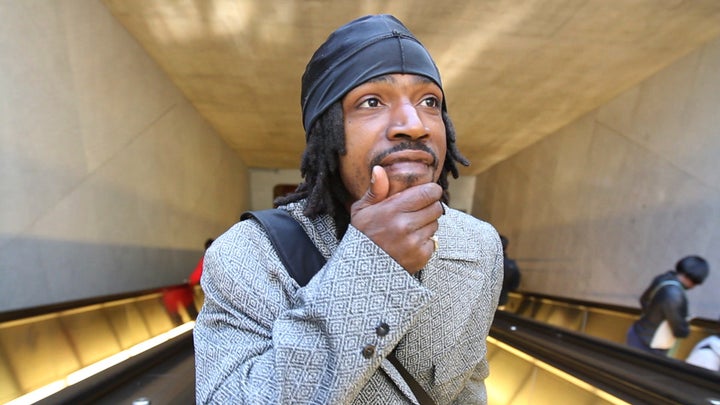 Though Samuels left D.C. and isn't working a green job, he said he's glad he learned about urban forestry.
"I get a second chance. Some people don't," he says in the film, while planting a tree. "I just hope it survives, so I can come back and say, 'I had a part in that.'"
Related
Before You Go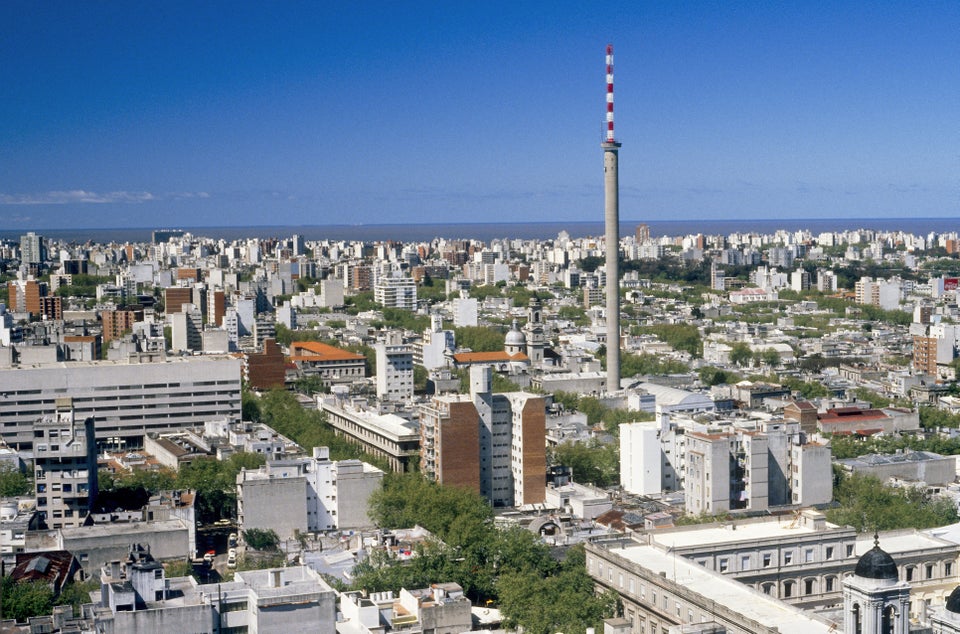 9 Countries With The Best Jobs