A former South Florida police chief has been sentenced to three years in prison for framing black people for crimes they didn't commit, in order to boost his department's crime-solving stats.
Raimundo Atesiano, 53, formerly the chief of the Biscayne Park Police Department in Miami-Dade County, was sentenced by a federal judge on Tuesday for conspiracy to deprive individuals of their civil rights.
"When I took the job, I was not prepared," Atesiano told U.S. District Judge K. Michael Moore before his sentencing, according to the Miami Herald. "I made some very, very bad decisions."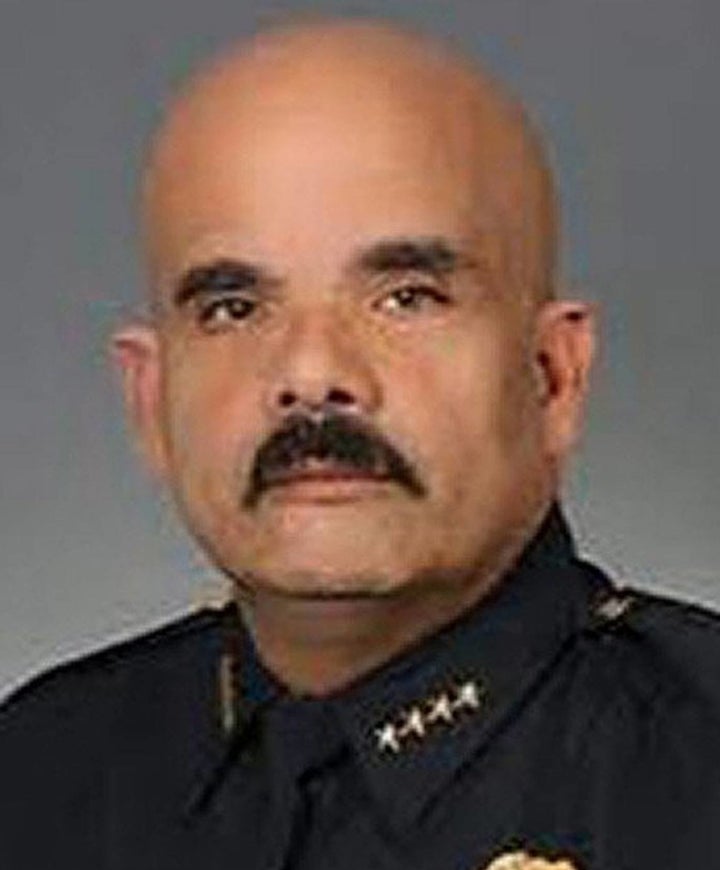 Atesiano was reportedly given two weeks before having to report to prison, allowing him to spend time with his mother, who is terminally ill.
Prosecutors said Aresiano on three occasions ordered them to falsely arrest and charge three people for unsolved burglaries. One of those arrested was just 16 years old when he was falsely accused.
Davoub and Fernandez were each sentenced to one year in prison; Ravelo was sentenced to 27 months.
"Putting an arrest statistic above the rights of an innocent man instead of working to protect all our citizens undermines the safety goals of every Miami-Dade police department," said State Attorney Katherine Fernandez Rundle in a statement on Tuesday. "Miami-Dade's residents deserve honesty and integrity, qualities that Raimundo Atesiano deliberately failed to deliver."
One of the three victims, who served five years in prison for a series of burglaries that he was falsely accused of committing, has filed a federal lawsuit that accuses the town and its former officers of violating his civil rights. His conviction was tossed by a judge in September.
Calling all HuffPost superfans!
Sign up for membership to become a founding member and help shape HuffPost's next chapter