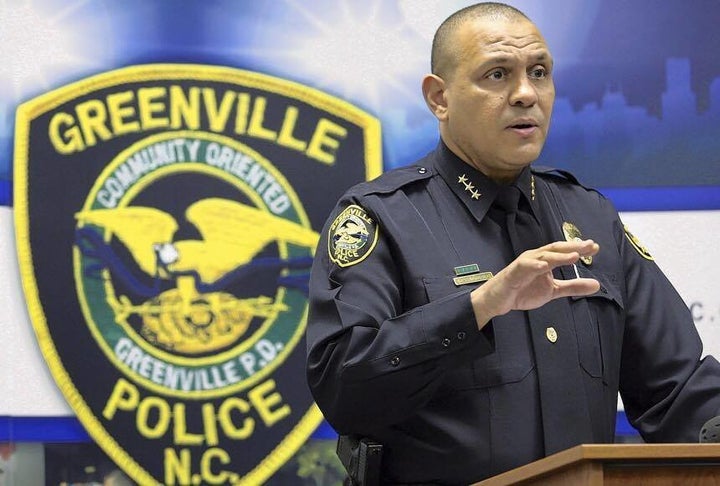 A retired North Carolina police chief says he was profiled and unlawfully detained at a New York City airport last week, leading him to believe that "no one is safe" from this type of government intrusion.
Hassan Aden, who retired from Greenville's police force in 2015 after nearly 30 years in law enforcement, said he was returning home from a trip to see his mother in Paris on March 13 when he was detained for over an hour at John F. Kennedy airport.
It was an overseas trip that he said he's taken "countless times" without any issues since becoming a U.S. citizen 42 years ago. This time was different, however.
"I was taken to a back office which looked to be a re-purposed storage facility with three desks and signs stating, 'Remain seated at all times' and 'Use of telephones strictly prohibited' ― my first sign that this was not a voluntary situation and, in fact, a detention," he posted on Facebook Saturday.
Aden said that Customs and Border Protection officers told him that his name had been used as an alias for someone on a watch list and that officers had to reach out to "another agency" to clear him before he could be permitted entry into the U.S.
As he waited, he said he witnessed at least 25 foreign nationals brought in and released within five minutes. He called their brief detentions "reasonable and appropriate."
"I was held for an hour and a half," he said. "I asked several times, 'How long of a detention do you consider to be reasonable?' The answer I was given by CBP Officer Chow was that I was not being detained ― he said that with a straight face. I then replied, 'But I'm not free to leave ― how is that not a detention?'"
After finally being released, he said he was able to catch his second flight to Washington, D.C. with minutes to spare. Ironically, because of his frequent air travel, he said he had Transportation Security Administration Pre-Check status, allowing him to be "whisked through security without a hitch."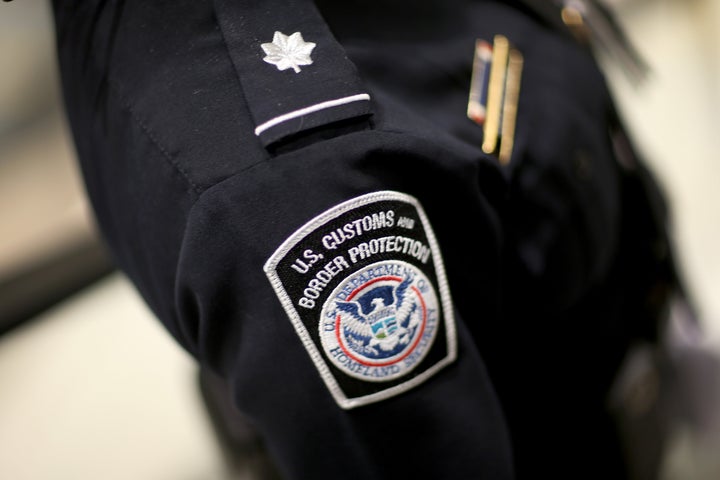 Aden told The Huffington Post on Sunday that he has not since been contacted by either CBP or the Department of Homeland Security following Monday's event. He shared that he has contacted lawyers to discuss the matter further. 
Before retiring from Greenville's police force, Aden spent 25 years in Alexandria, Virginia, where he served as deputy police chief. He has since gone on to consult with the Department of Justice and federal courts, he told Raleigh's News and Observer.
"I fully support reasonable detention, with the key word being 'reasonable,'" he told the local news outlet. "When you get into an hour and a half, in any law enforcement situation, that's unreasonable. The clock is ticking."
"If this can happen to me, it can happen to anyone with attributes that can be 'profiled,'" he added on Facebook. "No one is safe from this type of unlawful government intrusion."
He added that the experience left him "feeling vulnerable and unsure of the future of a country that was once great and that I proudly called my own."
"My freedoms were restricted, and I cannot be sure it won't happen again, and that it won't happen to my family, my children, the next time we travel abroad," he wrote.
In a statement emailed to HuffPost, a CBP spokesperson declined to comment on Aden's case but said that "at times, travelers may be inconvenienced as we work through the arrival process to ensure those entering the country are doing so legitimately and lawfully."
They further stressed the agency's commitment to nondiscrimination practices, including a focus on race, color, age, sexual orientation, religion, sex, national origin, or disability, as well as union membership or union activities.
Calling all HuffPost superfans!
Sign up for membership to become a founding member and help shape HuffPost's next chapter