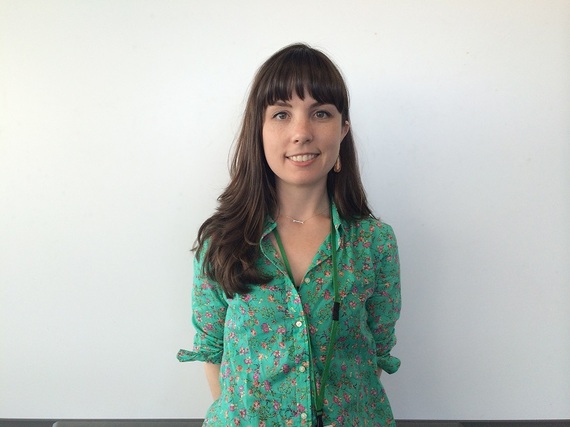 The word preparation implies something finite - I have prepared this meal, now eat it. In preparing children for life, I'm less of a 'preparer' and more of an amalgamation of other roles - coach, guide, source of motivation, counselor and, of course, what we conventionally think of as "teacher." My job is not to hand over knowledge, but to make explicit a discreet set of skills, to identify, encourage, and reward resiliency, and to promote a desire to self-advocate and self-educate.
Today NCTQ released its Teacher Prep 2014 Review which clearly shows how much there needs to be done to improve teacher preparation. Now that teacher preparation is under scrutiny, I'm excited. But I'm also cautious because I am wary of an impulse to make this the next place to unload educational challenges. When I started teaching, I thought that if I spent enough time perfecting a lesson or unit plan, I would be successful. I learned quickly that blueprints for class are less than half the battle: most of what I do is respond to students in the moment, often many students in one moment. Doing this well on a daily basis required a unique set of skills. In examining teacher preparation, it is therefore essential that we ask the questions teachers constantly ask themselves when designing lessons: what is the purpose of this work and what essential skills and habits of mind are we teaching through this lesson?
I believe that there are three identifiable components of quality teacher preparation that will position new teachers to approach their career - and not just their first year - with the foundational skills necessary for success and growth in the profession.
First, a high quality mentorship experience is essential before becoming a full-time teacher. Teacher candidates must be paired with a master teacher who is not only phenomenal with students but who has been trained to observe and coach new teachers. Teaching adults is not the same as teaching children and there are research-based practices that support adult education. Mentors should be skilled in this work to ensure that they are educating student teachers effectively and not simply look at them as interns helping out in a classroom. Student teachers need high-quality targeted feedback, time to debrief and reflect upon their instruction, and ample opportunities to practice teaching.
Second, teacher preparation programs should require candidates to complete a comprehensive, high-stakes portfolio that is reviewed by a diverse panel of educational professionals. The portfolio should require teaching artifacts, such as video-taped lessons, unit plans, and student work samples. All these should be accompanied by written reflections from the teacher that show he/she is developing the skills necessary to make effective decisions about the practice of teaching. When I think back on the formative moments of my career, I remember most the conversations I had with my mentor such as the one about a specific visual a student needed to conceptualize analytical essay writing. Those reflections have been truly meaningful and have helped inform my decision-making.
Finally, teacher preparation programs must include a component of intensive training or coursework in designing data-based instruction. Teachers must be introduced to the practice of analyzing a variety of student data, which includes identifying areas of need for struggling students and review of standards to be re-taught. This cycle is the foundational work of teaching. With colleges and employers lamenting that incoming students and workers lack the skills necessary to read complex texts, analyze information and creatively solve problems, effectively teaching these skills to all students requires a constant process of analyzing data to inform instruction.
Which brings me back to the word I don't like: preparation. We cannot expect teachers to graduate from a program and be set to teach armed with nothing more than a list of strategies and a binder of lesson plans. Incoming teachers need to leave a program with an understanding of why lesson plans might be effective and how to adjust their practice to make them more so - if they don't, they'll implement the first lesson from their binder on the first day of school and be left speechless when this doesn't work. We need to be honest about the complexity of the work and as such, prepare teachers with the habits of mind and the critical skills necessary to support all students in any given moment.
Erin Lane teachers 7th and 8th grade English Language Arts in Revere, MA. She is a Teach Plus Teaching Policy Fellowship alum.
Popular in the Community