According to a much-outdated Encyclopedia, there are over 8,000 sports in the world to which individuals have the opportunity to participate; but few have the power to capture, entice, and implore with such a calling as that of the sport of Kiteboarding. A new film -- Chapter One: The Kiteboarding Legacy Begins -- is slated to captivate audiences through its artful and intriguing cinematography that beautifully documents this "yet-to-be-mainstream" adventure sport. Through the leadership of film director Bob van de Gronde, kiteboarders and non-kiteboarders alike will be invited to join a journey of discovery; a quest that challenges the status-quo, excites a passion for travel and plunges one deep into the inspiring waters of creative living.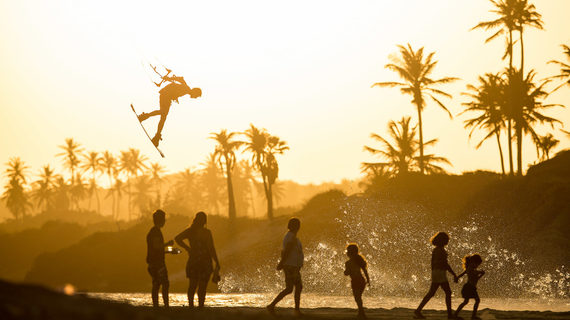 Produced by Eyeforce -- in partnership with WeTransfer and RedBull Media House -- the film follows the stories of a group of professional kiteboarders, influencers, and creatives over the span of two years, as they collaborate and combine their strengths to bring this monumental project to the masses. Bas Beerens, the founder of WeTransfer, encourages and supports this venture. "We [at WeTransfer] talk a lot about flow," Bas says. "It was fascinating to hear the riders talking about this very same idea. This movie will do great things...and inspire viewers around the world." As the first full-length film in history to feature kiteboarding, Chapter One is a milestone in the development and progression of this fairly young sport.
The cinematographic experience of Chapter One is a ticket to an intimate global adventure; visiting a handful of the most soul-inspiring destinations on the planet. Fueled by the wind, but propelled on by a deeper sense of purpose, the Dutch entrepreneurs and directors behind the docu-adventure, envisioned creating a meaningful masterpiece that was built upon their foundational vision to create content of extraordinary people doing extraordinary things. The filmmakers and their partners have committed themselves to an ideal niche; one that is on the cusp of exploding in popularity. It's a niche as unique and as treasured as the sport.

The niche community of kiteboarding is more exciting than most. It is one where innovation happens on a daily basis, and rules are still meant broken. "Rule-breaking" does not refer to the guidelines of safety that exist on the water, and the importance of learning correct riding techniques, but references the ability for top-riders--those instrumental in molding and moving the future of kiteboarding forward-- to enjoy a sense of freedom and creativity within their sport. Maybe it's because of the need to 'be free' and 'feel free' that many are falling quickly and madly for flying kites.

And mad it may seem to chase the wind around the world. From Fiji to the Netherlands, Hawaii and Brazil; the twenty-one riders featured in Chapter One-- including instrumental characters like Pete Cabrinha, Robby Naish, Bruna Kajiya, and Richard Branson--speak passionately about a sport so deeply ingrained in their lives. For many of them, it powers their careers or gives meaning to moments of leisure. "You just go where the wind takes you," says Branson.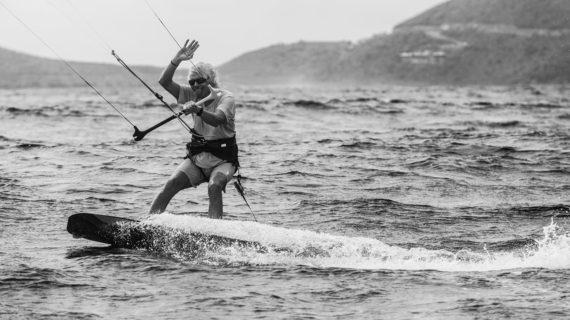 In a digitally distracted and laissez-faire focused generation of uncertain achievers; to have a guiding light is gold. For some, they choose the wind for direction. For others like Ruben Lenten, it seems that the wind has chosen them; gifting a joy, improved emotional and physical health, and an overall sense of well-being. To Ruben and riders like him, this is what the sport of kiteboarding is at its core: "Feeling free" and "alive."

Kiteboarding is a lifestyle that those who are most thoroughly entranced by seem to embrace fully. Bill Tai, Venture Capitalist, avid kiteboarder, and co-mastermind behind MaiTai -- a group of philanthropic and entrepreneurially-minded achievers -- states that "To the truly engaged; work and play are one and the same."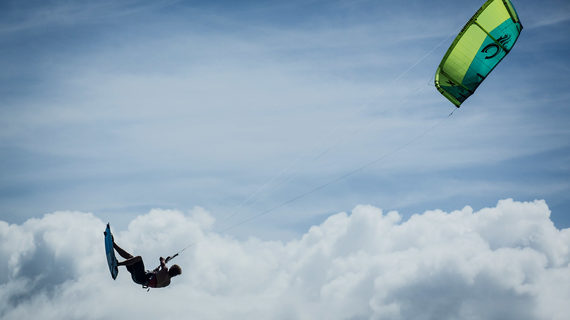 In Chapter One, the space between work and play coexist comfortably; a lesson to those of us attempting to live with an 'all-or-nothing' mindset on any spectrum. There is a cadence and rhythm to growth, success, achievement, and progression in all of life--not just in kiteboarding.

Celebrating inspiring creative acts and incredible athletic feats; while allowing that to propel us forward and contribute to our personal motivation to achieve excellence is foundational to finding and cradling happiness. There is a certain captivation to watching excellence in action, and Chapter One will portray its own, unashamed version of excellence; through every destination, personal account, and honest reflection. This film will be the gust that places kiteboarding on the worldwide map; introducing many more to the nuances, nature, and the need for this particular sport.


To see the upcoming premiere information for the film and other events, please visit www.chapteronemovie.com.
Related