Today, just about anyone can make money online--or so it seems. With an endless supply of platforms and resources available to help you in your entrepreneur endeavors, starting your business online and making it successful should be a walk in the park, right?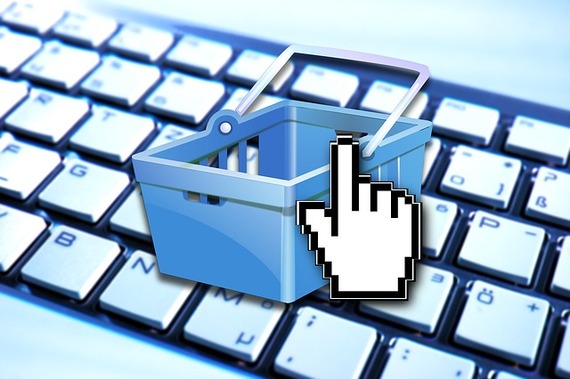 Not so much. As most new e-commerce business owners quickly learn, there are a handful of challenges you will face in driving traffic, increasing sales, building brand awareness, and sparking consumer engagement that makes one realize the harsh truth: there's a lot more to making money through an e-commerce site than you originally anticipated.
Shoppers today aren't just interested in the fact that they can find products and services online. That's a given, not a luxury. Now they also expect a seamless, easy shopping experience that includes a simple checkout process. If you have recently started an e-commerce business, there are a few common mistakes you want to avoid.
1. Confusing checkout process.
Most of the time this happens because business owners assume that all shopping carts are the same, but this is simply not true. Merchants must make sure that the functionality of their e-commerce site is integrated for customizability as well as integration--not just on your end, but on the customer-facing side of the site as well. And that the shopping cart application appropriately mirrors, and is capable of handling, your business's order volume. It is highly recommended to use API that allows you to connect with your preferred ERP, CRM, and accounting systems. Also, business owners need to make sure they are operating on a platform that allows customers to pay using various payment gateways, from PayPal to Bitocoin.
2. Not focusing on m-commerce.
In April 2015, Google updated their algorithms so that it reveals which sites are mobile-friendly, not just by ranking them higher in search ranking results, but also by adding a tagline that actually indicates whether or not the site is mobile friendly. Just when you think you have a handle on e-commerce, now a new term--m-commerce, meaning mobile commerce--is being thrown at you. Rest assured though, if you are approaching your e-commerce website the right way, making sure it translates onto a mobile platform shouldn't be too difficult. You need to have a responsive site, which means it will still look nice and be easy to navigate when on a smaller screen--like that of a smartphone or tablet. Don't overlook this step because, as KISSMetrics points out, "65% of mobile traffic to e-commerce sites comes from the iPhone and iPad."
3. Poor usability.
More often than not, your best bet is to keep it as simple as possible. Don't get so carried away with fancy designs and intricate menus that your site becomes a disaster for someone who's just looking to find a specific product quickly. You also need to make sure there is somewhere obvious for the shopper to find that allows them to contact the customer support center--whether that be through email, phone or live chat. On top of customer-friendly interface, you also need to make sure your site has enough bandwidth to handle all that you are demanding from it to prevent slow loading pages and, therefore, a negative shopping experience for the customer.
4. Not having enough security.
You'd be hard-pressed to come across someone who isn't hesitant about handing over their credit card number online--even if just for a moment. But even for veteran online shoppers, making sure a site is secure and authentic is one of the most important parts. When managing an e-commerce business, you need to make sure you are operating on a platform that specializes in IT security, and offers annual on-site compliance assessments and continuous risk monitoring.
5. Not customizing to each marketing channel.
Different audiences use different forms of social media and channels; you need to tailor your marketing campaigns to optimize the best results for each specific one. Social media for example, gives marketers a chance to level with their consumers. When used correctly, social media marketing is friendly and engaging way to spark interest, increase brand awareness and, ultimately, drive revenue. Which brings me to the next mistake new e-commerce businesses often make...
6. Neglecting the wonders of social media.
Between shares, likes, comments and reviews, the power of social media in influencing e-commerce shoppers cannot be understated. Just because you may not use social media, doesn't mean your customers aren't. You need to be transparent. No one wants to fall for gimmicks or less than honest sales tactics. And there are few better ways to do this than by providing social proof. Of course you are going to advertise all the reasons why your business is great--your audience knows this. But, to be honest, it doesn't mean much coming from you. Who they do need to hear it from is other shoppers.
If this all seems like a lot to have to worry about, it is because it is. Fortunately, there are certain tools and resources you can implement to help streamline this process and, therefore, your e-commerce business. One of the best resources you can invest in when trying to get your e-commerce startup off the ground is a scalable e-commerce system that will provide you with security, customization, hosting, and support features all in one place.
Calling all HuffPost superfans!
Sign up for membership to become a founding member and help shape HuffPost's next chapter