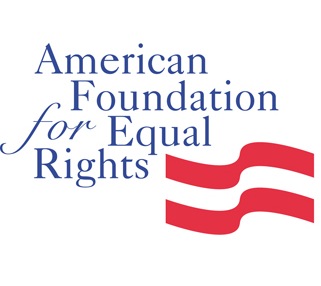 I participated in a conference call with the American Foundation for Equal Rights (AFER) just moments after their case Hollingsworth v. Perry, the landmark federal constitutional challenge to California's Proposition 8, was dismissed by the U.S. Supreme Court on a lack of standing. Speaking on the call are AFER Executive Director Adam Umhoefer; lead co-counsel David Boies; plaintiffs Kris Perry, Sandy Stier, Paul Katami and Jeff Zarrillo; AFER co-founder and HRC President Chad Griffin; plaintiffs' counsel Theodore J. Boutrous Jr.; and San Francisco City Attorney Dennis Herrera.
This is an historic victory for California, for equality, and, most of all, for loving gay and lesbian couples and their families. Because of this decision, today we are more American. As historic as the Supreme Court decision is, 37 states still treat gay and lesbian Americans and their children as unequal, second-class citizens. That means that countless children still do not have the security and protection that marriage would provide their parents. The court needs to recognize that the Constitution guarantees these families and loving, committed couples full equality under the law. Our work is not complete until marriage equality is a reality for all Americans.
This is a great day for American children and families. Sandy and I want to say how happy we are not only to be able to return to California and finally get married, but to be able to say to children in California that no matter where you live, no matter who your parents are, no matter what family you are in, you are equal; you are as good as your friends' parents and as your friends. We believed from the very beginning that the importance of this case was to send a message to the children of this country that you are just as good as everybody else, no matter who you love, no matter who your parents love.
Her partner Sandy Stier added:
Today is not just about us. It is about kids in the South. It is about kids in Texas. It is about kids everywhere. And we really need to take this fight all the way and win equality for everyone in this entire country.
Kris Perry and Sandy Stier of Berkeley, Calif., were married Friday at City Hall in San Francisco. They were the first same-sex couple to be married in California post-Proposition 8. California Attorney General Kamala Harris officiated.
For more information on AFER, please visit afer.org.
Listen to more interviews with LGBTQ leaders, allies, and celebrities at OUTTAKE VOICES™.
Calling all HuffPost superfans!
Sign up for membership to become a founding member and help shape HuffPost's next chapter