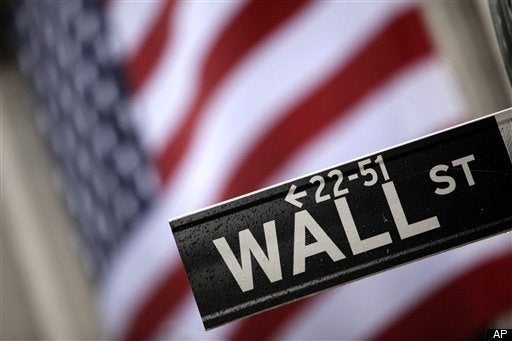 A coalition of former regulators, left-leaning economists and Democratic insiders have slammed the Senate's version of regulatory reform in a letter to the parties' two leaders, warning that the current bill won't prevent a future financial crisis.
In a letter addressed to Senate Majority Leader Harry Reid (D-Nev.) and Senate Minority Leader Mitch McConnell (R-Ky.), 36 highly respected officials, including former Labor Secretary Robert Reich, and longtime Democrat and Obama adviser Leo Hindery, paint a dire picture of the state of legislation to fix Wall Street.
"Nineteen months after the most devastating financial crisis since the Great Depression, our financial system remains at risk," they write. "Neither the bill passed earlier this year by the House, nor the one currently under consideration in the Senate would have prevented the crisis. Without serious restructuring, they will not prevent a future crisis."
The signatories, which include former SEC Chief Accountant Lynn Turner, former Lehman Brothers Vice Chair Peter Solomon, former S&L investigator Bill Black, and former Senate Banking Committee Chief Economist Rob Johnson, cast blame for the buildup to the 2008 crisis on both parties. But the solutions, they insist, shouldn't be piecemeal. "At a minimum," they write, new rules guiding Wall Street practice should be guided by the principle that, if they had been in place at the time, they would have "prevented the crisis we just endured." The ones being considered fall short of that aim, they concluded.
The group goes on to list eight specific changes that "must" be included to make the bill being considered by the Senate acceptable. Some of them are broad -- and, Senate negotiators would argue, are already addressed in their bill. Others, however, are quite specific. And it will be telling to see which, if any, senators try to change the legislation around these principles when (or if) the bill comes up for amendment on the floor.
As it stands now, Republican lawmakers are insisting they can't support legislation without changes to its language. And at least rhetorically, the GOP has sounded alarms that the bill doesn't go far enough to prevent government intervention in future economic catastrophes. At the same time, however, McConnell and others have opposed reforms that they argue will hurt economic activity domestically (including tough restrictions on how derivatives are traded). So it's hard to imagine them considering any of the below suggestions put forth by the letter's signatories. Some of the suggestions, indeed, have critics within the Obama White House.
The eight suggestions are listed in the letter, below:
Popular in the Community