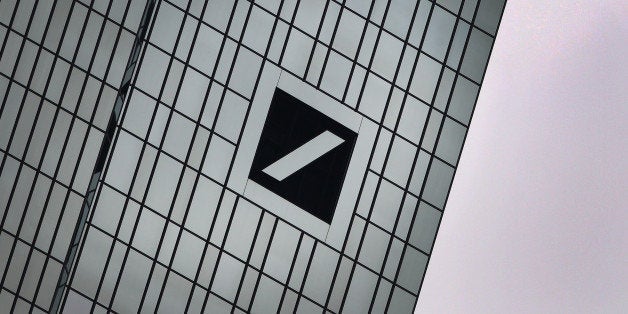 (Adds details about the traders, and other developments in the probe)
By Paritosh Bansal and Emily Flitter
NEW YORK, Feb 4 (Reuters) - Deutsche Bank AG has fired three New York-based currency traders, in the latest sign that a probe over alleged manipulation of foreign exchange markets is gathering steam, according to a source familiar with the situation.
Diego Moraiz, Robert Wallden and Christopher Fahy were terminated by the bank, which told trading floor staff of the development on Tuesday, according to the source.
The three traders could not be reached for comment.
"Deutsche Bank has received requests for information from regulatory authorities that are investigating trading in the foreign exchange market," a bank spokeswoman said in an emailed statement. "The bank is cooperating with those investigations, and will take disciplinary action with regards to individuals if merited."
The terminations come as authorities around the world, including Britain's Financial Conduct Authority and the U.S. Justice Department, investigate possible manipulation in the $5.3 trillion-a-day global forex market.
Investigators are looking at whether traders colluded to manipulate benchmark foreign exchange rates, often referred to as fixes. The rates are used to price trillions of dollars worth of investments and deals and relied upon by companies, investors and central banks.
Many of the largest global banks, including Deutsche Bank, UBS AG, JPMorgan Chase & Co and Citigroup Inc , have said they are cooperating with the probes. Several banks have suspended or fired traders.
A separate source said earlier on Tuesday that Lloyds Banking Group Plc had suspended one of its foreign exchange traders after an internal investigation into allegations of currency manipulation.
Financial Conduct Authority Chief Executive Martin Wheatley told UK lawmakers on Tuesday that the watchdog was still investigating the allegations and was unlikely to reach any conclusions this year in its probe. He said 10 banks have said they are cooperating with the probe.
As investigations advance, class actions against the world's biggest banks are piling up, exposing the banks to potentially billions of dollars in damages.
Last month, Reuters reported that Deutsche Bank had suspended several currency traders in New York, including Moraiz.
Moraiz, who had been with the bank since 2004 and is close to 50, was the head of its emerging markets foreign exchange trading desk and specialized in trading the Mexican peso. He was a managing director, and the most senior of the three traders to be terminated on Tuesday.
Fahy, who is in his mid-30s, and Wallden, 29, were both directors in the forex trading unit. It was unclear if they, too, had been previously suspended by the bank.
Fahy, who began working for Deutsche Bank in July 2010, was promoted in 2011 to manage the spot desk and traded in the euro, according to media reports from the time and his profile on the networking website LinkedIn. Fahy spent two years - from 2005 to 2007 - at Merrill Lynch, now a part of Bank of America Corp , the profile shows.
Fahy also served at least one two-year term on the Chief Dealers Working Group of the Foreign Exchange Committee as a Deutsche Bank representative. The committee is an independent advisory group that provides insight to the Federal Reserve Bank of New York on market conditions, problems and solutions.
A New York Fed spokesman was not immediately available.
Wallden, who has a bachelor's degree from Columbia University, joined Deutsche Bank in April 2012 after nearly six years at BNP Paribas SA, his LinkedIn profile shows.
In November, the Wall Street Journal reported that FBI agents had visited Wallden's home, where they showed him transcripts of an electronic chat in which he appeared to boast about trying to manipulate forex markets.
(Reporting By Paritosh Bansal and Emily Flitter; Editing by Bernard Orr)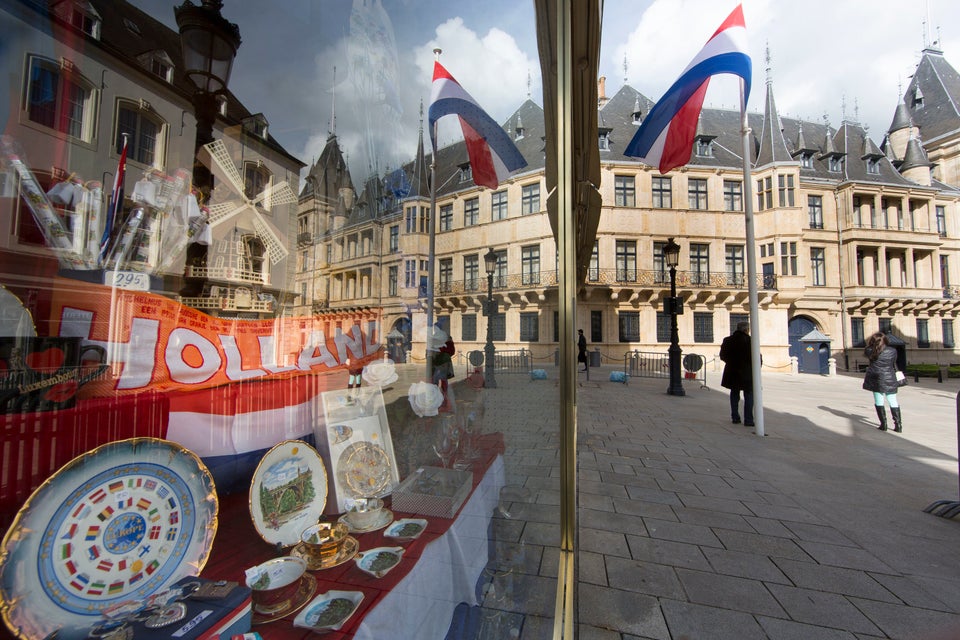 Where The World's Offshore Wealth Lives