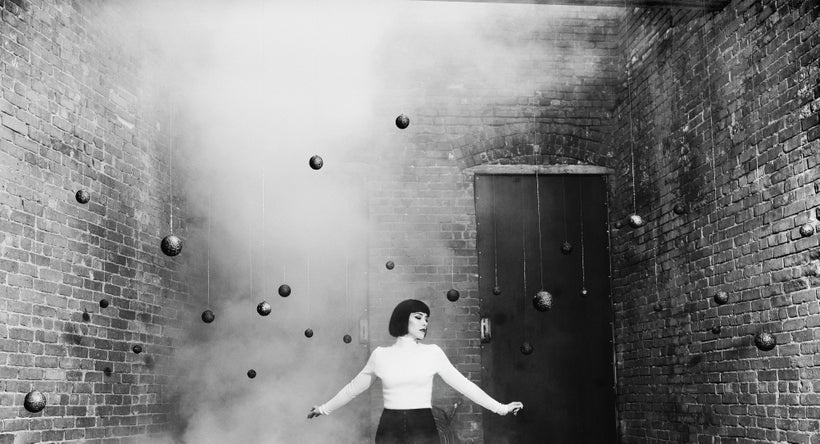 It is always a risk when artists try to re-imagine well-known songs. It seems like an even bigger risk when a female artist focuses her debut album on modern reinterpretations of blues and R&B songs from the 1950s and 1960s, songs made famous by male artists. That's the risk that Elise LeGrow has taken with her forthcoming debut album, "Playing Chess," and I think it will pay off. LeGrow was kind enough to share the exclusive premiere of the video for the second single with The Huffington Post. Bo Diddley's Who Do You Love? has been covered by a myriad of artists from The Doors to The Grateful Dead and of course George Thorogood. But take a listen and I think you'll agree with me that LeGrow's groovin', infectious, bluesy interpretation stands out and demands attention.
"Playing Chess" is set to be released on October 6, 2017 by S-Curve Records/Awesome Music. Produced by soul legend Betty Wright, Steve Greenberg, and Michael Mangini, the same Grammy-winning team that gave us Joss Stone's "Soul Sessions", Elise LeGrow's "Playing Chess" will include 11 tracks with special guests including Questlove and Captain Kirk Douglas of The Roots, plus the Dap Kings.
The title of the album is a reference to its content—modern reinterpretations of classic songs first released on Chess Records by artists including Chuck Berry, Fontella Bass, and Bo Diddley. Marshall Chess signed off on the project, saying that LeGrow has "real talent and charisma."
I've listened to about half of the tracks on the album, including You Never Can Tell, Over the Mountain, Can't Judge a Book, Searching for My Baby, and of course Who Do You Love. I've also gone down the YouTube rabbit hole and found a variety of performances by LeGrow, including some pretty recent live performances. I don't think it is fair to compare any artist to another, but I can't help but think of Amy Winehouse when listening to LeGrow's work. Her voice is different than Winehouse's—purer yet still really interesting—but like Winehouse she has an electrifying groove and interprets the hell out of these songs. I look forward to the release of "Playing Chess" and having the opportunity to see LeGrow in concert soon—she is a talented and captivating artist. Check her out!
For more info on Elise LeGrow:
REAL LIFE. REAL NEWS. REAL VOICES.
Help us tell more of the stories that matter from voices that too often remain unheard.
This post was published on the now-closed HuffPost Contributor platform. Contributors control their own work and posted freely to our site. If you need to flag this entry as abusive,
send us an email
.