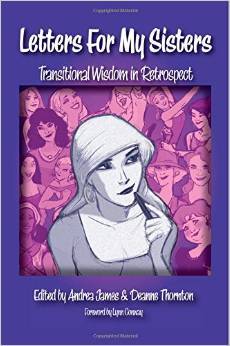 I was honored to be asked to co-edit Letters for My Sisters by transgender-owned publisher Transgress Press. In this new anthology of letters and testimonies, 35 transgender women tell heartfelt stories based on a simple premise: If you could write just one letter to someone who is beginning transition, or one letter to your younger, pre-transition self, what would you say?
My co-editor Deanne Thornton and I found the range of responses to be remarkable. Some sought to reassure, while others sought to warn about mistakes to avoid. Some shared secrets, others insights. Some are funny and breezy, and others convey a deep sense of seriousness. Taken as a whole, they offer a lighted path for those making their own transitions.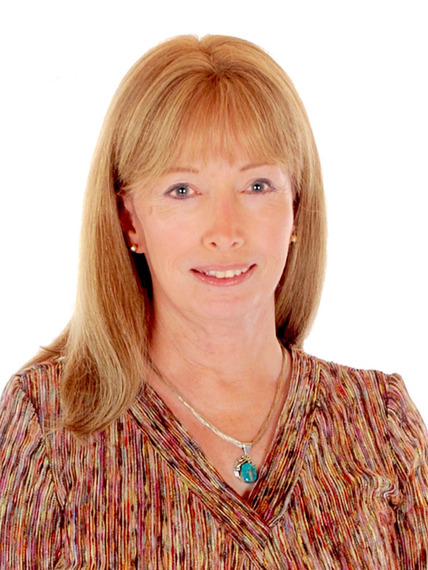 We were particularly honored when trans pioneer Lynn Conway agreed to write the foreword. Lynn has done so much to help the community through her websites and mentoring, and she's a living link to the earliest days of the movement. Transgress Press has graciously allowed me to excerpt her words here:
When I began my own transition in the mid-1960s, I didn't have support groups or websites, or books like this, or any of the other resources so common today. Instead, I had to rely on what little oral tradition there was back then for those wishing to transition, and on letters, hand-written or typed, then stamped and mailed.

One letter I wrote went to Dr. Harry Benjamin, the pioneering physician who helped me live the life I so desperately needed to live. Once we connected, I was able to become the woman I am today, with a successful career, a happy marriage and a deep sense of fulfillment.

I know the power a letter can have in changing your life. Over the years, many trans women's first attempts to reach out came to me in the form of letters or emails. They've often told me how important it was to receive an encouraging reply; how it empowered them to explore and connect further.

The women who wrote this collection of letters are sharing their hard-earned wisdom because they want to help you. They want this to be easier and safer for you. They want you to be happy. Some transitioned long ago; others were in the midst of their own transitions. All of them realize that work created for us and by us can make a huge difference in turning our dreams into realities.

I hope you find voices here that connect with your own thoughts and feelings, and that those voices empower you with strength and hope for the future.
Popular in the Community