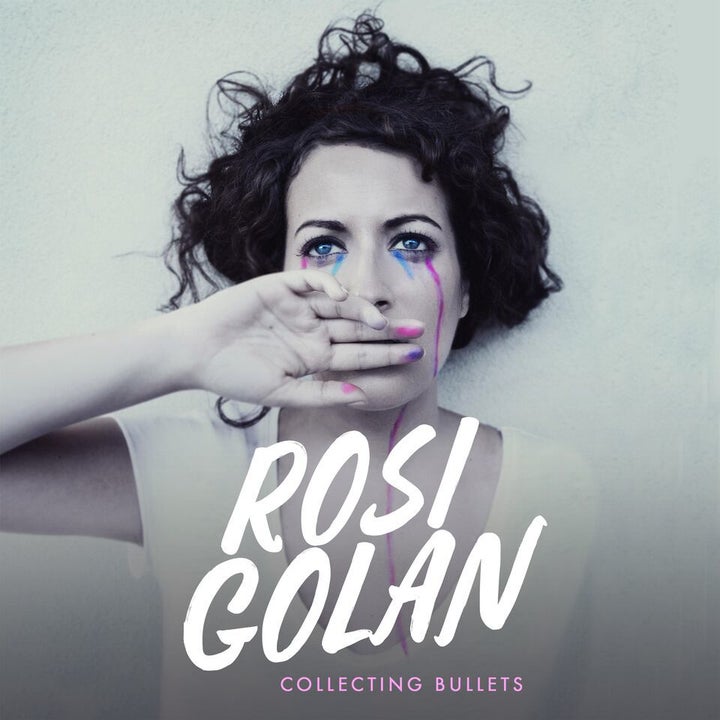 Rosi Golan's latest album drops tomorrow. But Huff Post has it today. It's called Collecting Bullets, a reference to the fact that during her musical sabbatical she's engaged in collecting powerful songs. Her previous albums, The Drifter and the Gypsy, Lead Balloon and Fortuna were popular and were widely tapped for television shows and films, among them, One Tree Hill, Private Practice, Grey's Anatomy, Ghost Whisperer and Dear John.
Then she took a break because "I didn't feel like I was connecting with what I was writing. So I decided I needed to take a break, go on hiatus and accept the fact that the world wouldn't end if I didn't make music for a year. Ultimately, I emerged refreshed and reawakened."
Stylistically, Collecting Bullets is pop and electro-pop, with an emphasis on strong melodies and compelling lyrics. Elements of soul, jazz and R&B are melded into the music, providing Golan's pop sound with a sense of imminence and vitality lacking in much of contemporary pop music.
Golan has a distinctive, clear voice that I describe as elegant, like sonic lenses of quince-colored light that sparkle and refract with honeyed lozenges. Her voice can be breathless and hyper-feminine at times, while at other times, like on "Underneath," it can be slightly dark and evoke a slo-mo tempest sensibility. I really like her voice because it's pure and easy to listen to.
Collecting Bullets contains six tracks. The first track is called "Underneath," and it may well be my favorite song on the album. It carries an electro-pop feel, but eschews the rigid electronic vibe usually associated with electro-pop. The melody is cogent, riding on the pulsating synth. And the emerging vocal harmonies are delightful and effective. I love the "ooo-oo" background vocals.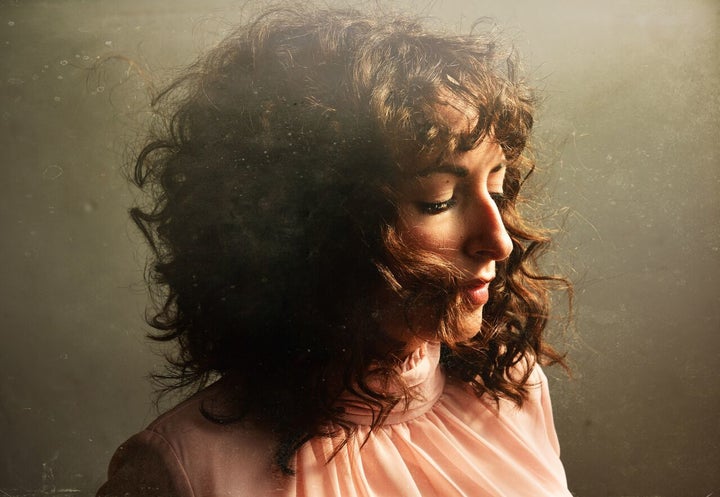 "OMG," which features Madi Diaz, has a flowing, delicate melody that is highly contagious. The tune has an orchestral feel to it, even though it is pop. Instrumental and vocal harmonies really make this song cascade to wonderful effect. And there's no denying the power of the hook "Oh my God."
The title track is another subdued electro-pop number that stands out because of the rapid, synaptic-like melody, which is counterbalanced by effective pauses, along with stellar background vocals and harmonies that ascend like pale sonic ghosts. "Collecting Bullets" is another personal favorite.
"Cold Blush" starts off with a laid-back, almost So-Cal feel, then intensifies as the melody hits its stride. The instrumental layering is sublime, adding to the streamlined textured feel of the melody. Golan's vocals carry a simple, yet complex quality that provides the song with a plume-like quality. It's a matter of sonic plectics, and Golan has the voice to pull it off.
"Don't You Dare" slows things down a bit. In a sense, it's an electro-pop ballad, like the projection of a memory, haunting and slightly melancholic. The melody shuffles and reshuffles, like a psychic periscope peering into the soul. And once again, stellar background vocals provide an ethereal quality to the song.
The last track on the album is "Let Go," which has an industrial electro-pop feel to it. The melody is more mechanical and less flowing, but Golan's delightful voice floats above the melody like a train of clouds across a pristine blue sky. Her gossamer voice spins forth cotton candy filaments of sonic beauty that, in combination with the melody, make "Let Go" another personal favorite.
Collecting Bullets testifies to Golan's musical prowess. Rosi Golan has it going on! After listening to the album, it's easy to see why she is successful and famous. Six superb songs, each characterized by potent melodies, mellifluous harmonies and Golan's captivating vocals.
You can't ask for much more than that!
Find out more about Rosi Golan here.
Mobile users can stream the album here.