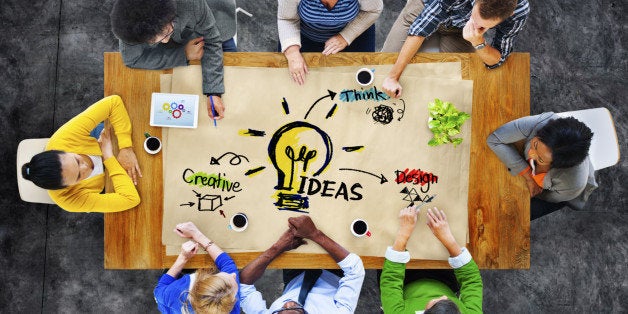 Causecast: Changing Employee Engagement
Exclusive Ideagen Interview with Ryan Scott, CEO and Founder of Causecast
Our interview with Ryan Scott, founder and CEO of Causecast was enlightening. Causecast is an organization that works to "to connect companies and their employees with the causes they care about. Our Community Impact Platform provides an efficient means to set up, manage and track workplace giving and volunteering programs, while our Causecast For Nonprofits tool helps nonprofits connect with businesses using our platform at no cost to them." Mr. Scott informed us that many clients use Causecast's system for "recruiting and retention purposes. Recruiting and retention are the real business needs they can measure and something all businesses are struggling with right now. Ultimately, because of financial incentives, retaining top-level employees who are involved with the company's corporate social responsibility programs will increase the impact they're going to have on the world." In short, "Causecast is kind of a conspiracy to get companies to give more by providing an economic incentive to do so."
It is evident that Causecast's work is vital to employee satisfaction. While thinking about the idea that began Causecast, Mr. Scott "kept thinking there must be a more scaleable way I could make a bigger impact. I took a close look and found that businesses that let their employees volunteer and give back averaged a 90% employee satisfaction rate. Sixty percent of job seekers wanted to work for a socially responsible company, especially the younger generations. There was some sort of economic incentive there, but what were companies doing about it? As a software developer, I set about to create an engaging volunteer and giving experience that would be fun for employees to use. I wanted to build something that inspired employees to invite each other to give back, instead of leaving it to corporations to send an email saying, 'Hey, we're doing this on Saturday.'" In this way, Causecast is working to create an employee-friendly program. This has required altering their business platform over the years. Mr. Scott described this change, saying, "We took about a year and a half to respond to the evolving challenges of corporate volunteer programs by rewriting the software from scratch, which was released around January of this year. Since then, we've experienced a rapid stage of bringing clients on at an ever-increasing rate, and it's been a great ride."
Mr. Scott also described Causecast's efforts to track the impact of volunteer service, rather than simply volunteer hours. He said, "It's important because you can't change things that you can't measure. That's why we built a mechanism for tracking impact inside of the platform. Much of this feeds back into storytelling. There's really not a story behind hours, but individual stories resonate. If you've got 5,000 people out in the community volunteering, you have 5,000 stories. And if they're out taking photos and videos and telling their story and pushing it on social media, you've got a much more powerful engine for change because people are inspired by those stories. Causecast's Story Capture feature helps facilitate this, and our clients use it to compile stories of impact."
Cross-sector cooperation is an important area of discussion for us at Ideagen. Mr. Scott spoke to the importance of cross-sector collaboration as a non-profit business, saying, "When nonprofits work with businesses to create economic and social value, they bring scale to the social value creation. That's what's really missing in the nonprofit sector right now. There's a lot of talk about it - partnering with businesses or using some of the techniques that businesses have learned over the years. That kind of working together allows both sectors to do more from what they've learned from each other, and provide the scale big enough to solve complex problems. I think cross-sector collaboration is the only way that we're going to solve the social issues we face. It's absolutely critical."
While discussing future challenges, Mr. Scott emphasized the issue of population control, calling it "one of the paramount issues we face." He said, "The more people live on the planet, the greater the stress on the environment. There's tremendous concern about how we're using the planet, but the starting point of this discussion should be around how many people Earth is supporting. We are using the equivalent of four planets right now. I'm not advocating for the population to decline in some unnatural way, but the population will decline naturally if you do one thing: educate girls. If we can focus on educating girls, we'll see right away that the population will drop to a place where the planet becomes more sustainable, regardless of the other necessary measures we need to take to improve sustainability."
When asked about Causecast's upcoming projects, Mr. Scott told us about a service that will grant "all of our clients' employees the opportunity to get involved with nonprofit board service, which is typically an opportunity exclusive to VPs and executives. Board service is a great way to utilize and bolster skills gained on the job to help non-profits on a higher level. There's an organization that we're working with for this project called CariClub."
He concluded, "We're working with so many companies that are bringing fresh creativity and energy to volunteering and giving. I'm excited to continue to find new ways to bring employees into the fold of their company's social mission and narrowing that gap between bottom lines and greater purpose."
For more information on Causecast and Ideagen:
Calling all HuffPost superfans!
Sign up for membership to become a founding member and help shape HuffPost's next chapter