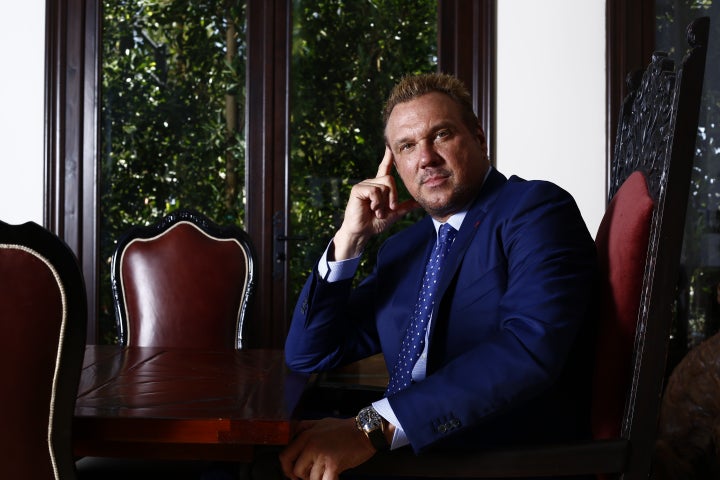 If you grow or consume marijuana, you've benefited from something Big Mike has done.
Since 1983, Michael "Big Mike" Straumieitis has worked tirelessly to find new ways to bring marijuana to its true genetic potential—legally and illegally. He's overseen the cultivation of over a million pot plants, been the target of a federal manhunt by the DEA and U.S. Marshals, lived on the lam for almost a decade under seven different identities, and brought over 50 firsts to the world of marijuana growing. In 1996, Big Mike took $25,000 he'd made from a small illegal grow in Temecula, California, snuck into Canada with a fake passport and built a growing and trafficking organization 200 people strong. He then used his growing and business expertise to start his company, Advanced Nutrients. Today, Advanced Nutrients is the maker of the #1 selling cannabis-specific nutrient line in the world, with $90 million a year in sales from 93 countries.
When he's not figuring out ways to grow bigger and better buds, throwing parties at his world famous marijuana mansion, or running Advanced Nutrients, Big Mike dabbles in creating social change. His charity Holiday Heroes feeds over 26 thousand people in need, each Easter and Christmas. Mike created the political party, Nova Bulgaria, in order to create real change in the corrupt government of Bulgaria. Advanced Nutrients donated over a million dollars' worth of nutrients to assist sick and dying patients, built a classroom in Uganda, and constructed a grow room for CannaMoms, to allow children who suffer from conditions such as epilepsy and cancer access to the medicine they need. Advanced Nutrients also lends seed money to individuals in developing countries who dream of starting a small business, but lack the means to do so, donate heavily to the Marijuana Policy Project, and are spearheading MMJ Bulgaria, which advocates for medical marijuana legalization in Bulgaria.
Mike, you are the CEO of Advanced Nutrients, an international marketer and manufacturer of agricultural, home & garden, hydroponics plant nutrients and soil less fertilizers. That doesn't sound like a career you probably dreamed of when you were a kid. What did you want back then and how did you get to this point?
I wanted to be what every kid wanted to be: a fireman, policeman, garbage man, or maybe even an astronaut! I always loved science. It's always fascinated me and I've always had an attraction to it. I love helping people. I thought I'd probably end up being a doctor or a scientist. But I ended up helping others in my own way.
I grew up as a country kid in Illinois. I worked on farms, so I was always around nature and plants, and when I was 19 years old, I started a lawn care company, so I was involved with plants. One day, my friends showed me their grow room and wanted to partner up with me to grow cannabis and I said "yes." It seemed like a pretty easy thing to do.
What are some of the mistakes growers make?
They really don't understand the nature of their business and who they're dealing with because it was a black market environment. They think it's easy - growing cannabis- but it's not. That learning curve is steep. And they don't know if someone is giving them bad advice, so they're susceptible to making bad investments and bad decisions. Most people are being oversold a package of dreams right now.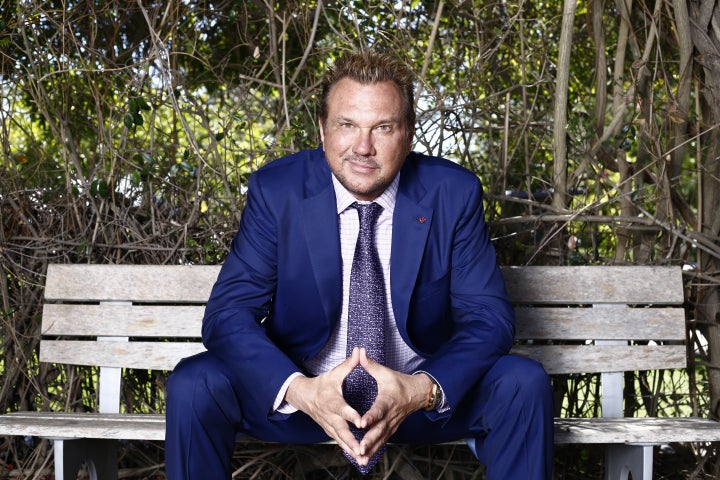 What made you decide to make marijuana your career?
Because I was a country kid I grew up around plants my entire life, I was fascinated by the fact that you could grow a plant indoors. Then I went to a place called Phyto Farms in Dekalb, IL, which was making hydroponic lettuce for United Airlines. For the first time, I saw a huge facility (this is in 1981 or 1982) where I was first exposed to it on a professional level, and the whole process - the way the plant grows and changes - there's this metamorphosis that happens- I just found it fascinating and I wanted to learn more about it, and make a business out of it.
You've been the target of a federal manhunt by the DEA and U.S. Marshals, lived on the lam for almost a decade under seven different identities, and even went to jail for three months. Did all that make it tough to date?
It made it extremely tough to date, so much so that I chose not to. I had a couple of girlfriends at the very beginning and I found it was extremely difficult to hide what I was doing, and then of course, there was the exposure once we broke up… now the ex-girlfriend knows I'm a grower and could make life miserable for me.
When I actually had to go on the run, I just decided to not date at all or have a girlfriend. I loved the life of a lone wolf, out on the road. But it wasn't easy.
Is all that still going on or have you brought it to an end, and if so, how?
I brought that to an end as fast as I could! Let me tell you - that's no way to live your life - it sucks. I got out of the actual growing part of the business, but stayed in the community by making marijuana fertilizer, so was still part of something I believed in.
Are you concerned that you could be jailed again at some point? What steps are you taking to prevent that?
No. I mean, sure, you think about it. But no, not with where the laws are today. It would be very hard for the government to get a jury conviction in a legal marijuana state.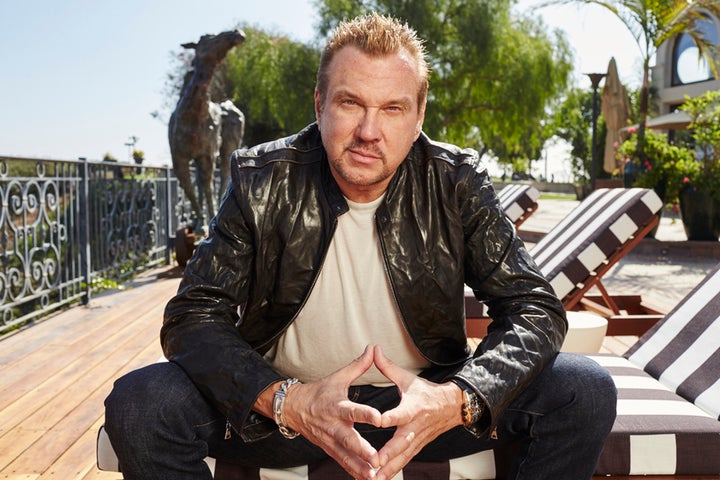 You've brought over 50 firsts to the world of marijuana growing. Could you mention a few of your favorites?
The nutrient calculator. The feeding chart. A really huge one is the sealed growing room, which growers call the perfect room. Utilizing carbohydrates to increase trichome and terpene production - I was the first one to bring that to market. Ph Perfect being another milestone in the hydroponic world, as well as the cannabis world.
You've been referred to as the new King of Instagram, with wild social media postings of scantily-clad ladies, private jets, and cannabis. Is this a conscious part of your branding image, your preferred way of dating, your lifelong dream realized, or all of the above?
You know, I like to have fun when I do business. When I have events that require travel, we take a private jet and load it with girls. We like to have fun while we're working. And we're often working with the public and we want the public to have a good time, as well.
You came from a lower-middle class family. Your father died as a teenager and your mother became a drug-addict. Where did you get the guidance and motivation to become a successful entrepreneur?
Probably because of all of that happening, it made me really dig down deep to prove to myself that I have what it takes to live the life I want.
The women you're posing with in many photos, your entourage, are beautiful, sexy, and heavily tattooed. How do you find them, or do they find you? What functions do they fulfill within your organization?
The women that you see in the pictures, some of them work for Advanced Nutrients, some are girls that really just want to have a fun time, and some are models. And we find each other - word gets out very quickly.
What is your ultimate goal with your business?
At this point in my life, the ultimate goal is to have fun. I could sell my company now and retire, but I would find that extremely boring. I've been in this space all my life. I actually have fun every day going to work. I love the people in this community and understand what they've had to endure, which is why I am working to make sure they don't get ass-fucked by the big boys.
What else would you like to accomplish in life? What's on your bucket list?
Go to Norway, Sweden, and Antarctica. I have no desire to jump out of a perfectly good airplane or jump off of a building with a rubber band attached to my body. Other than that, I've already done a lot of things that were on my bucket list and I'm sure I will probably be adding to it as the years go on.
I'd like to see my charity, Holiday Heroes, continue to grow and help every man, woman, and child that needs its help. We started in Bulgaria and have now opened a branch in Los Angeles.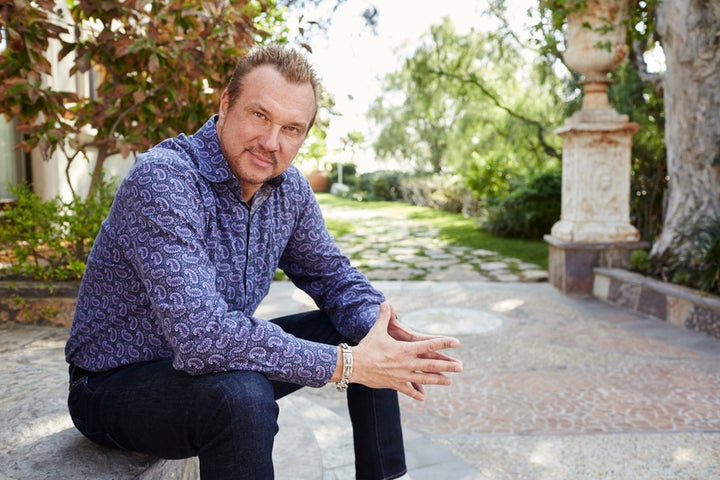 Your desert island choices for:
Book: A spiritual book of some sort, or the Bible - the greatest story ever written.
Movie: The documentary I'm now producing because that way after I got off that fucking island, I'd have pages and pages of notes to make it an even better film.
TV show: Discovery Channel.
Anyone in history for conversation: Jesus Christ.
Anyone in history for romance? Cleopatra - I'd like to see how good she really was.
Do you have any additional hobbies or interests beyond your business?
I've had so many different hobbies though the years. Right now my hobby really is my work. I enjoy it that much - I am in love with what I do. And because of how fast this industry is moving and changing, it's all I have time for at this point. Maybe in 10 years I'll take up bocce ball….
Yes. The biggest regret is not knowing what I know now when I was 18.
What's one interesting thing about yourself you've never revealed before?
Those secrets are just going to have to die with me.
At 6'7", you're as tall as many professional basketball players. How has your height impacted your life? Your romances? Your job?
Being tall was sometimes awkward when I was growing up. My dad used to always say "Son, be proud of your height", and so I always kind of remembered that and would stand a little bit taller. And as I got older I found out that not only do women like taller men, but it makes it easier to sell as well when you're taller. I've benefited from it. Clothes were a challenge when I was growing up - finding stuff that fit, and look normal.
Who would you want to play you in the movie about your life?
Related
Popular in the Community