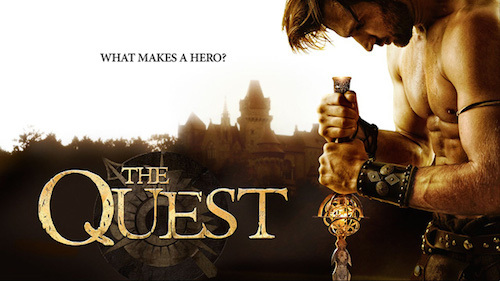 If you didn't have the chance to tune in to ABC's "The Quest" this summer, you seriously missed one of the most awesome and innovative shows of the year. This one-of-a-kind reality series (think The Amazing Race meets Lord of the Rings) set in the magical world of Everealm has changed the face of reality-TV as we know it. After weeks of contestants competing in fantasy-type challenges, which included sword fighting and archery, 27-year-old Lina Carollo was finally crowned the "One True Hero."
I was fortunate enough to catch up with the "One True Hero" herself and got all the details on her experience on "The Quest!"
Tell me a little about yourself and what led you to audition for "The Quest."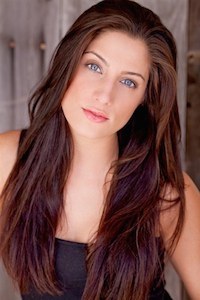 I'm a Jersey girl with three older brothers and an extremely Italian upbringing. Being the only girl in the family and raised by parents with an old school mentality, I was led to believe that girls had a certain role in society and venturing outside of my family's comfort zone definitely wasn't one of these roles. I was always somewhat of a rebel because I wanted to prove that I too could hang with the boys; if not surpass them. I knew this show could grant me the opportunity to show my family and the rest of the world that I too possess the qualities to overachieve and conquer my goals and dreams, even if I am "just a girl."
What was it like spending time in Everealm?
Spending time in Everealm was like living out your favorite fantasy movie. I felt as if I took a plane ride to a real world that no one else knew existed. The producers did such an amazing job making everything feel real. From the clothes, to the food, to the life they created inside and outside of the castle, it was almost too easy to transition into this world where ogres and dragons lurked. When else would I get the opportunity to be woken up by head of a royal army for sword training, archery, and horseback riding? Also, sleeping in a real castle added to the magic.
What was your favorite part about being on the show?
My favorite part about being on "The Quest" was having to let go of any interaction with the "real world". As soon as I landed in Everealm my iPhone was taken. There was no TV, radio, iPad, etc. All technology had been taken away and though it was probably the most difficult adjustment, it was the most affective in terms of having me feel like the only thing I needed to worry about was saving Everealm. It was a once in a lifetime opportunity where I was able to focus solely on myself while forgetting about school, work, and any crises in the real world. Oh and kicking Verlox's butt was pretty awesome!
Anything fun happen behind the scenes that you don't mind sharing?
There were so many fun times both on and off camera! You have to remember that the only form of entertainment we Paladins had was each other and of course the world of Everealm. As a result, it was only natural that each of us got creative in how we could pass time between filming. One of the best moments was towards the end of our journey when it was me, Leticia, Bonnie, Shondo, Andrew and Patrick left. We were so bored one day that we each made up songs and dances imitating our favorite Quest characters. Each of us held lanterns at one point chanting and just really getting into in. We were so silly; it felt like I was in grade school. Looking back we must have had some sort of cabin fever because we each were a bit delusional.
Now that you are the "One True Hero" how will you continue to live out your "quest" outside of the show?
Being the "One True Hero" of Everealm has really opened my eyes to all that I am capable of. I have gotten many messages from fans telling me how I have inspired them to go after their own personal dreams and goals. My favorite messages are from parents saying how their daughters look up to me and even want to be me for Halloween.
I want to live out "My Quest" in the real world by continuing to be an inspiration by showing others that anything is truly possible as long as you wholeheartedly believe in yourself and are aware of your strengths and weaknesses. My personal quest is to continue motivating others by counseling, motivational speaking, and following my passion for writing, and acting.
Speaking of motivating others, the producers of "The Quest" have created "The Quest Project Hero" in order to give people who have or haven't seen the show a chance to be a hero. On October 23rd, whoever wants to be part of Project Hero will tweet their act of heroism whether it's shown in a story, a video, artwork or otherwise and then tweet it to both #continuethequest and #beahero. They also will be posting to the official "The Quest" Facebook page. I challenge you to be a hero on October 23rd!
Calling all HuffPost superfans!
Sign up for membership to become a founding member and help shape HuffPost's next chapter