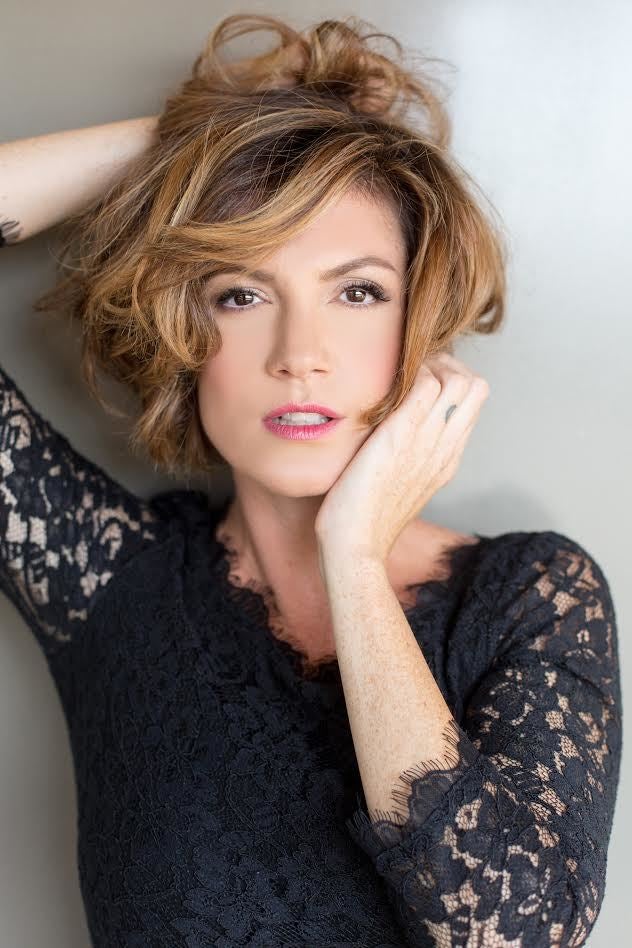 Actress Zoe McLellan is best known for her role in JAG, as well as her role in the series Sliders, where she portrayed Logan St. Claire. She appeared in two episodes of Star Trek: Voyager in its sixth season. From 2007 to 2009, she played Lisa George on Dirty Sexy Money. This was followed by guest roles on Royal Pains, The Mentalist, and The Whole Truth. In 2014, she appeared as NCIS Special Agent Meredith 'Merri' Brody on NCIS and subsequently became part of the spin-off NCIS: New Orleans. She is currently playing Holly Cromwell on "SUITS".
What do you remember about your experience as homecoming queen at South Kitsap High School in Port Orchard, Washington? Did you have to campaign for it? Did you date the homecoming king? How did the honor change your life? Were you always in the cool kids cliques throughout school?
I remember literally laughing when it was announced that they picked me for homecoming queen. I felt like "I am so NOT a queen!" I'm a total dork. Of course, I was honored but very surprised. I absolutely did not campaign for it. I don't know how it happened. No, I was not dating the homecoming king, pretty sure I was flying solo at that time. I've always had a special place in my heart for a smart nerd, though. I never considered myself to be in the cool kids clique, I was part of many groups- I played volleyball and ran track and field, I was a cheerleader for five minutes, I was on the speech and debate team, in a touring theater group...even at lunch time, I never just sat at one table with the same people, I was always hopping around. I just love people.
Yours is an unusual name. How did you happen to be named "Zoe"?
Zoe (pronounced "Zo") was my great grandmother's name. I feel like my name really suits me. It means "Eternal Life" in Greek.
What part has your Irish heritage played in your life?
While I've traveled quite a bit, Ireland is still on my wish list. I am jolly, I like great beer, and to dance and sing an Irish jig from time to time, so there's that...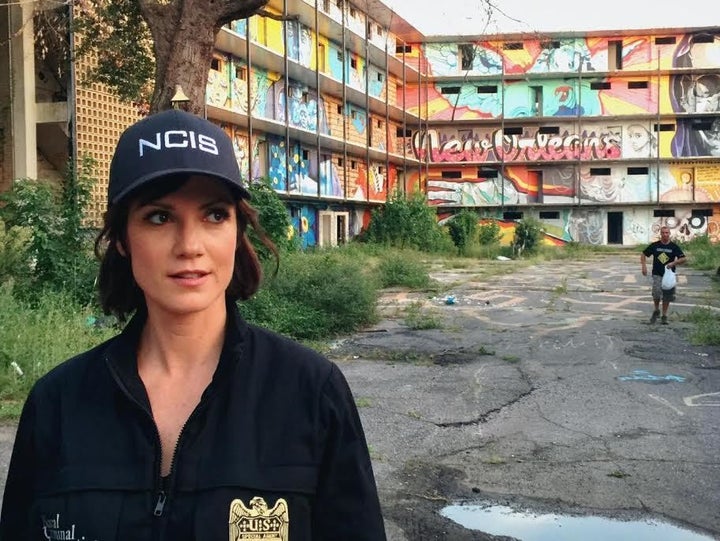 One of your passions is inspirational speaking? Why? How do you/have you exercised that passion?
Inspirational speaking is one of my favorite things to do. When I speak (or reach people through online content) I am shining my light on others, which allows them the space and inspiration to go within themselves and get in touch with their light and their heart's truth. In November 2017, we launched my YouTube video feature, Heart Screams With Zoe, which is the perfect vessel for me to inspire as many people as possible with my speaking.
You took a long break from acting. Why? What made you return to it? Are you in it for good now?
I've taken a few intentional breaks from acting for various reasons. I'm so grateful for all of the acting opportunities that come my way. I love sinking my teeth into different roles. It's incredible, like nothing else. That said, I'm an explorer, and at times found myself longing for "real life" experiences outside of the entertainment industry. I remember upon telling my wonderful agent, Melisa Spamer at Domain, that I was leaving the industry for a while and she said "You know Zoe, if anyone else in your position said this to me I would say you're crazy, but you, you always do your own thing, you'll do something great."
You were in the beauty business during one break. What exactly were you doing? What was your goal? How did you perceive it compared to your former acting work?
I wanted to learn more about skincare and beauty, so I enrolled in beauty school, which was a whole new journey. It was a blast! Nine months, five days a week, and it was a chance for me to connect with people and myself in a different way. Taking the state board esthetician exam was one of the most nerve-wracking experiences I've ever had, way more than any audition, my hands were shaking during the facial demonstration and memorizing facts on the dermis took me so much longer than learning lines for a character. But I'm so happy that I did it, and I'm a licensed esthetician in the state of California to this day. Beauty has always deeply inspired me, it's a dream of mine to be the face of a brand like Revlon some day.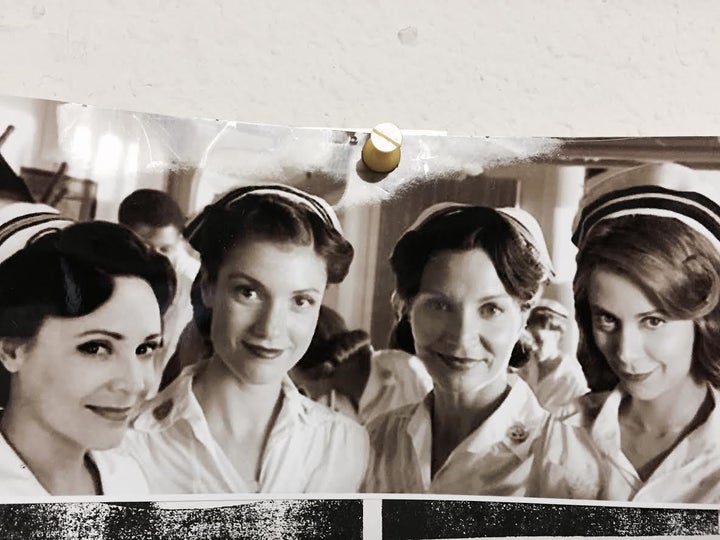 You believe in angels. Please explain for any of us non-believers out there.
Yes, I absolutely believe in angels. I have many. I'd like to speak on my favorite angel, Papa Zach, my Dad. When he was near death I held his hand and asked him how I would know he was with me after his passing. He looked up at me with his Papa Zach smirk and said "I'll mess with the lights." Not long after that I was working on the pilot for NCIS New Orleans, we were doing a photo shoot for CBS, and when it came time for my individual shots, the lights kept going out. Over and over again. I remember looking out into a sea of black, executives and crew members confused, shaking their heads like "what's going on?" I said "It's my Dad." And then one of the crew members said "Whoa, man, I just got goosebumps." Immediately after, the lights came back on.
Three years later, I met a man for our very first date. The moment I saw him I was thinking "I've known him before." As I was thinking this, he looked into my eyes and said "I feel like I've known you before." And then, out of nowhere, he adorned me with a necklace of Christmas lights. I later learned his friends call him "The Light Man", as he brings light, both internal light and actual lights wherever he goes. My Dad was with me as an angel in that NCIS shoot moment and as a guide to confirm that this man was my soulmate, one of my on-earth angels. I believe in angels that are around me in the ether and here with me on earth.
What are the challenges of being a single mother in the acting business?
My experience has been a lot of different things as a single mom in the industry- everything from being almost shamed to being celebrated and respected. I know that being a mom has made me a better actress and a better person. And I know that the creative outlet of acting helps me be a great mom.
Is your four year old son Sebastian supportive of your acting career? Will you be supportive if he decides to become an actor himself?
Sebastian likes to see me happy- whether it's visiting me on set or watching a Heart Screams video. And when it comes to Sebastian's future career, I support whatever makes his heart sing! At the moment he's fascinated with elevators, might be an engineer in the making, but who knows!
You're very spiritual. How did that develop?
I believe we are all spiritual. Our bodies carry our souls. I've felt this way since I was a little girl.
What do you like best about acting?
I love the art of transformation. As I play different characters, I get to access to all kinds of different emotions, personality traits, experiences, that I might not ever live in my actual life. I'm currently recurring on one of my favorite shows, SUITS, and the role is my polar opposite and it's such a treat, I can't get enough of it.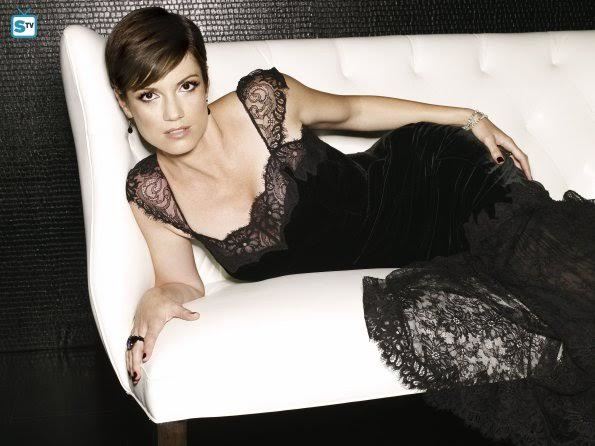 What has been your favorite role so far and why?
My favorite role so far has been Lisa on the ABC show Dirty Sexy Money. She was such a goddess. She was strong yet vulnerable, she beautifully balanced work and family life, and was really the moral compass of the show. I've mentioned I love beauty, I also love fashion, and this show was so classy and glamorous, I loved her style. Being Peter Krause's "TV Wife" was so much fun, we were laughing all the time. It was one of the most dynamic casts I've ever worked with.
What's left on your bucket list, both for acting and for life?
Be the best mother I can possibly be
Be the best soulmate to my partner I could ever be
Be the best friend and family member to my tribe that I could ever be
I am inspiring people internationally with live Heart Screams speaking engagements
My Heart Screams book is a New York Times Bestseller and touching the hearts of many
I would love to star in a romantic comedy something like "When Harry Met Sally" (which is my favorite movie)
I miss theater and would love to do a raw, real, gritty, play soon, there's nothing like live theater
I would love to play a really great role on "This Is Us" (I think Mandy Moore needs a sister. Don't you?)
I'm really inspired by Jane Krakowski's performance on Unbreakable Kimmy Schmidt and I'd love to play a wacky comedic character like that
I am comfortably speaking French with my son (my son goes to a French immersion school and many of my friends are French speaking)
I want to play and travel more, I'd love to go to Greece, Ireland, back to France and Italy, Iceland, Tokyo
I continue to strengthen my intuition, to trust my power, to hear my angels, to speak my truth, and inspire myself and others with the authenticity of my heart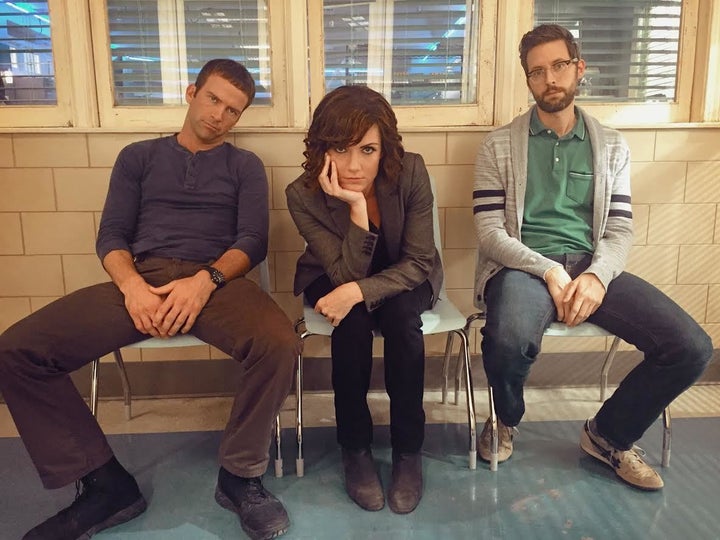 Describe a perfect day for you.
A perfect day for me is full of all the things I love, which includes packing Sebastian's lunch and laughing with him all the way to school while slamming coffee, doing some Heart Screams writing, collaborating with my colleagues, reading a script, squeezing in a yoga class or a sunny walk, having coffee with a friend (yes, I drink a lot of coffee), cooking dinner with my son and my soul mate, storytime with Sebastian, and sometimes I'm so tired that I fall asleep next to him only to wake up at 2am inspired to do some more writing or take a lavender bath and meditate. Sounds like a packed day, I know, but I love my life.
And here's my idea of a perfect vacation day: My soul mate brings me coffee in bed (fill in the naughty blanks), and then we're off to the warm sandy beach (I'm seeing the Greek Islands) where I am simply lounging all day in the sun, reading a great book, and sipping on a fruity drink. Sebastian's Grandma is chasing him around while I nap. And then I wake up for some sand castle building with him.
Your desert island choices for:
Movie: When Harry Met Sally
Book: Maiden Voyage by Tania Aebi
Theater production: Talk Radio (saw Liev Shreiber in a production in New York and it was incredible)
TV show: Chelsea (Chelsea Handler's Netflix series, I so admire how brave and bold and courageous she is, I can't wait to meet her!)
Food: Italian (pasta is my best friend)
Anyone in history for conversation: Anais Nin
Anyone in history for romance: Paul Newman
If you could change one thing about yourself, what would it be?
My mouth behind the wheel, it's incredible how I can be so patient and Zen until I get in the car. My dad was the same way, maybe it's genetic.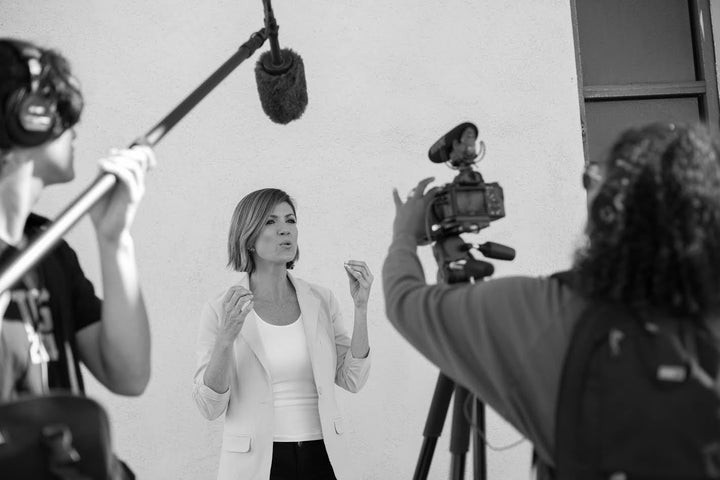 What's one thing you've never publicly revealed about yourself?
I was on the phone with my mom, crying, saying, "How am I gonna meet my soul mate." And she said, "It's time for you to start dating in your OWN LEAGUE." I hung up, got on my laptop, and started researching dating sites, which I had never done before. I was thinking, this is crazy, what if someone were to recognize me from TV, and want to date me only because of that, this is ridiculous, I'm losing my mind! And then I saw this app called "THE LEAGUE" who's is motto is "Date Intelligently." I told myself that I may not meet my soul mate here but I am showing the universe that I am serious about finding the one. I'm putting myself out there. I received quite a few gracious messages from some prospects, and as I was getting ready for my first date with a gentleman named Danny, I received a message from another contender that said "Have fun on your first "League" date, if he's not the love of your life, give me a call tomorrow." Alas, my first date was with Danny the "Light Man" (refer to question above about angels). So, needless to say, I never gave that guy a call. Funny thing is "The League" app doesn't seem to want to let me go, when I tried to deactivate they told me I could only take a "time out." Thank you "League" but this "time out" is for eternity.
If you were given your choice of any one superpower, what would it be?
I'd want to be able to heal people naturally, end disease. Like literally put my hand on someone and kill their cancer.
After you're gone, how would you like to be remembered?
I'd like to be remembered as an incredible mother, lover, and friend. A woman who walked her talk, and inspired the masses.
Any current or future projects you'd care to plug?
As I've mentioned, I'm playing Holly Cromwell on SUITS, so tune into that. You can keep up with Heart Screams at www.heartscreamswithzoe.com where you will find all of our video course offerings as well as where you can direct all inquiries regarding speaking engagements.
Popular in the Community