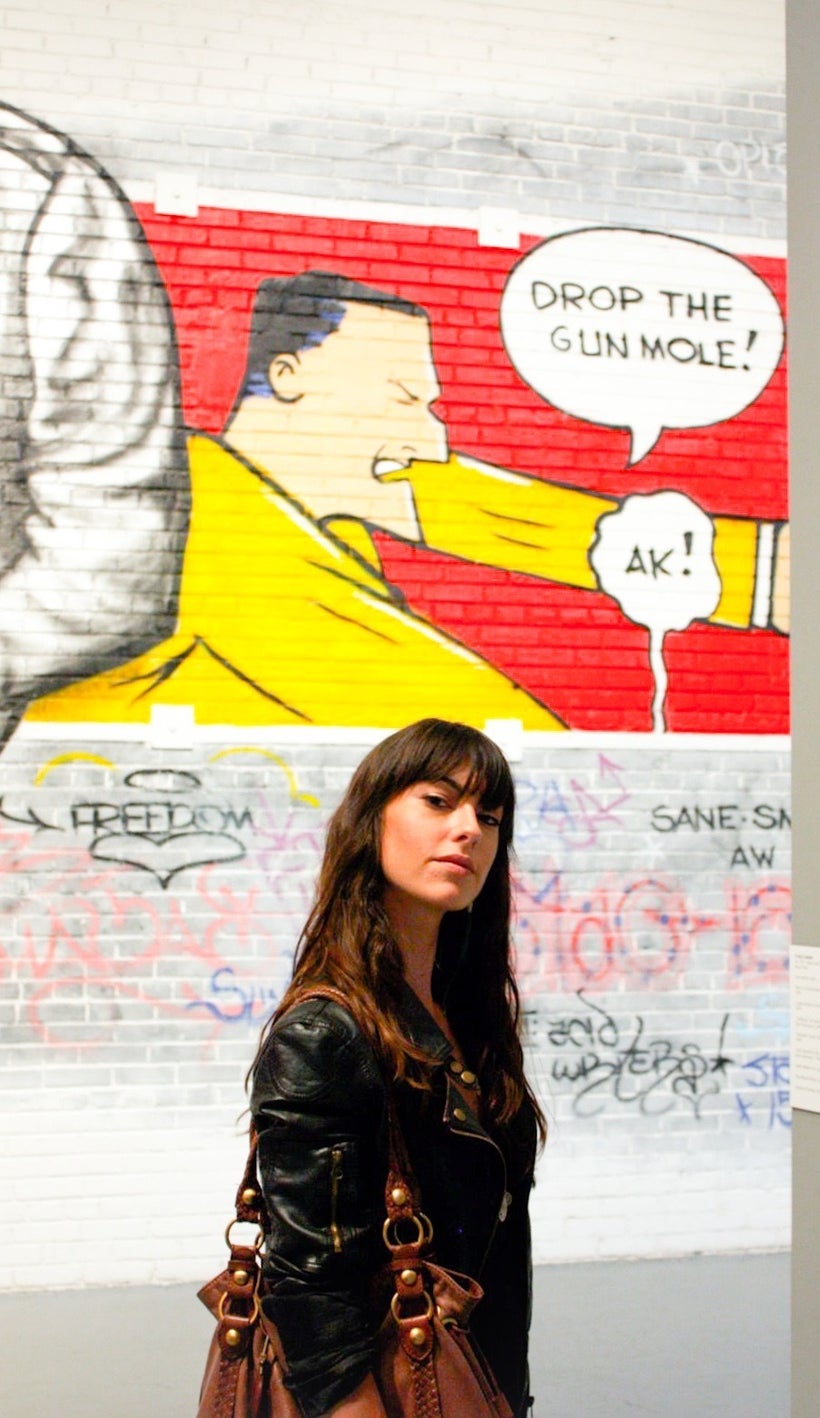 Art Curator Bianca Sinishtaj ("The Curious Curator") brings an eye for art, mind for business and passion for entrepreneurship to her curatorial endeavors. She has specialized in the business side of art, from gallery management to art valuation and museum administration. Her experience ranges from working with major auction houses like Christie's to representing new artists with original voices. Bianca earned a B.A. in Art Administration from Baruch College (of the City University of New York). Her course of study included the strategic, operational and financial aspects of the art business. Bianca attends gallery openings with regularity as a way to satisfy her enduring passion for art, stay current on new artists and network within the art community. Bianca was born and raised in Los Angles. She lived in New York City for several years while attending college, and has traveled extensively throughout Europe. She worked most recently as Auction Curator – Art & Collectibles for Bid Network Online.
What exactly does an art curator do?
Curators create methodical, visual presentations that best represent the artists and intrigue buyers. There's a laundry list of logistics, but the goal is realization of a concept… kind of like a director is to a movie, but a much smaller budget.
You call yourself "The Curious Curator". Please explain.
I wanted to have a signature on the work I did and my own stamp on the content I put out; my own 'brand' of sorts. I've always been very curious about anything and everything—always asking questions and having a thirst for knowledge. The Curious Curator felt right—curiosity is essential to discovering new things.
I graduated from Baruch College in New York City with a BA in Art Administration and a minor in corporate/industrial psychology.
What made you choose art as a career? How did you first get interested in art?
I gravitated towards art from a young age, but seeing my aunt's (an art publisher) collection lining the walls of a wood paneled library with 13 ft. high ceilings….is when I thought, "that's what I want to do." Ten years later, I was lucky enough to live in New York and attend a business school with a program that presented the arts both as a historical subject and with practical applications. My homework was going to The Met.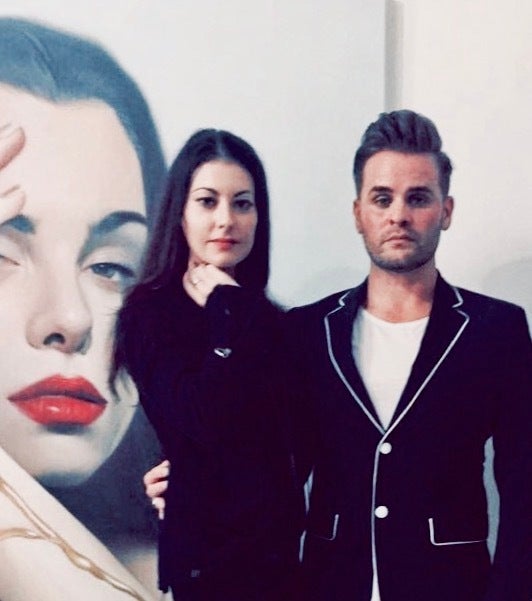 In light of your extensive art education and work background, do you look at art more critically than the average person?
I sure hope so….otherwise, I want my money back. After practicing and studying to look beyond the obvious, observe and contemplate the intention, potential historical attribution, symbolism, etc., you gain a keen eye and give works of art a deeper look.
What kinds of art/collectibles are most in demand/sell best?
That obviously depends on the type of buyer however, emerging, contemporary artists producing quality originals that are still affordable are in demand. The art market has changed drastically with the rise of online auctions and platforms. You no longer have to be a millionaire to buy fine art and the emerging artists one collects could be the future masters.
What is your favorite art/artist(s)/art genre?
I have infinite respect for the masters - chiaroscuro and the entire Renaissance period, 15th century Flemish. I love photography and abstract expressionism for myself and for different reasons.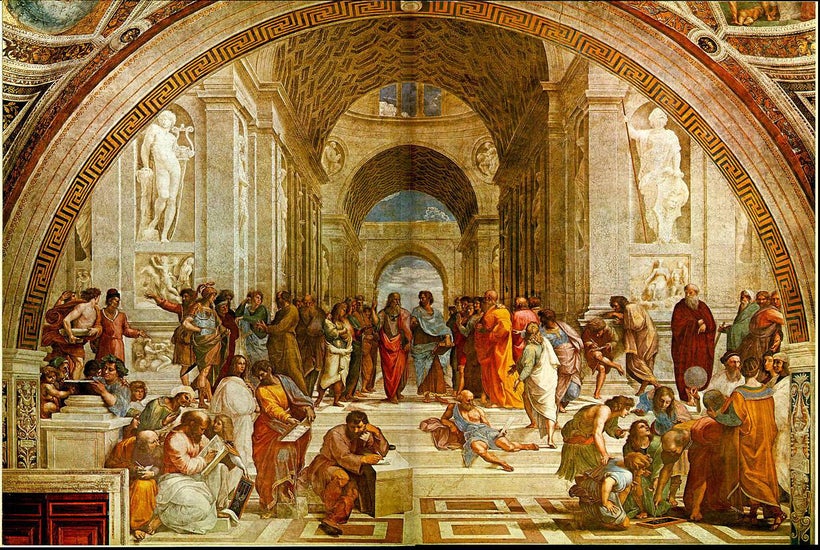 If you could choose to own any work of art in the world, which would you choose and why?
"The School of Athens", by Raphael. It was one of the first and most important paintings to study. The subjects involved, its historical and philosophical significance, symbolism, composition, application of linear perspective (then an unknown concept). It is art at the highest level, in my opinion.
What are some of your favorite art-themed movies?
"Russian Ark," "City of God," "Exit Through the Gift Shop"
Art is the rosebush of our self-contained, cubicle life. Sounds cheesy, but that sums it up. Why do people pay for flowers?
Is art a good investment?
It can be if you're an educated buyer. However, most collectors purchase art as a passion with an investment view; it's a risk, so you first have to love it, then hold onto it as part of your assets. Art is tangible and intrinsically valuable -- it maintains its prestige even during economic downturns. But rule number one is always to buy art because it's valuable to you.
Any ambitions beyond art curator? Gallery owner?
I'd like to get more involved with charities so that I can blend the two.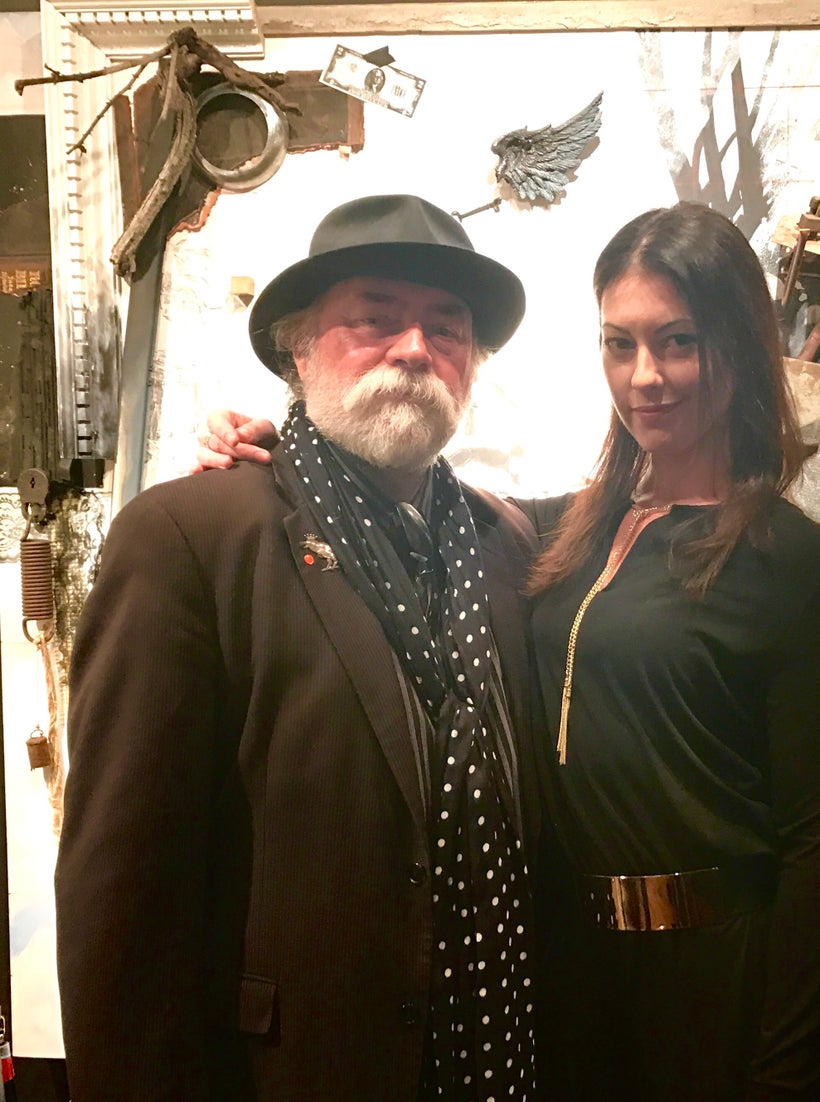 What's been your favorite museum and/or art gallery you've attended?
The Frick Collection, in New York City. Being in that home transported me back in time -- it's the way art was seen and experienced at that time.
How exactly do you determine that an artist and his or her work is worthy of your interest, especially if they are beginning artists with hardly any track record? In other words, what do you look for in an artist you want to represent?
Uniqueness and an appreciation for their work, keeping in mind their potential evolvement, or simply because it deserves to be presented. Artists who are somewhat organized and media savvy help, as well.
Are new technologies influencing a curator's job? How so?
The art market has changed drastically since the introduction of fine art on e-commerce sites. The ensuing online auction houses who're accepting that technology is changing the way people are able to collect, globally. Working as curator for BNO has given me a new degree in the current art market and its future, thanks to technology. It's not going anywhere.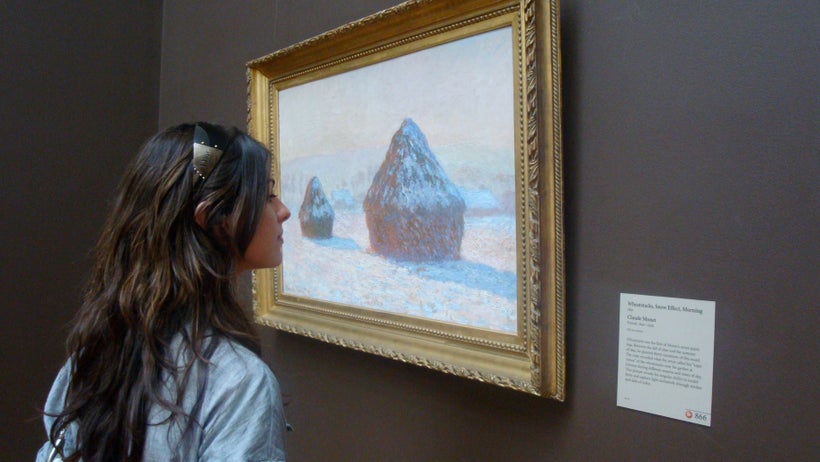 REAL LIFE. REAL NEWS. REAL VOICES.
Help us tell more of the stories that matter from voices that too often remain unheard.
This post was published on the now-closed HuffPost Contributor platform. Contributors control their own work and posted freely to our site. If you need to flag this entry as abusive,
send us an email
.