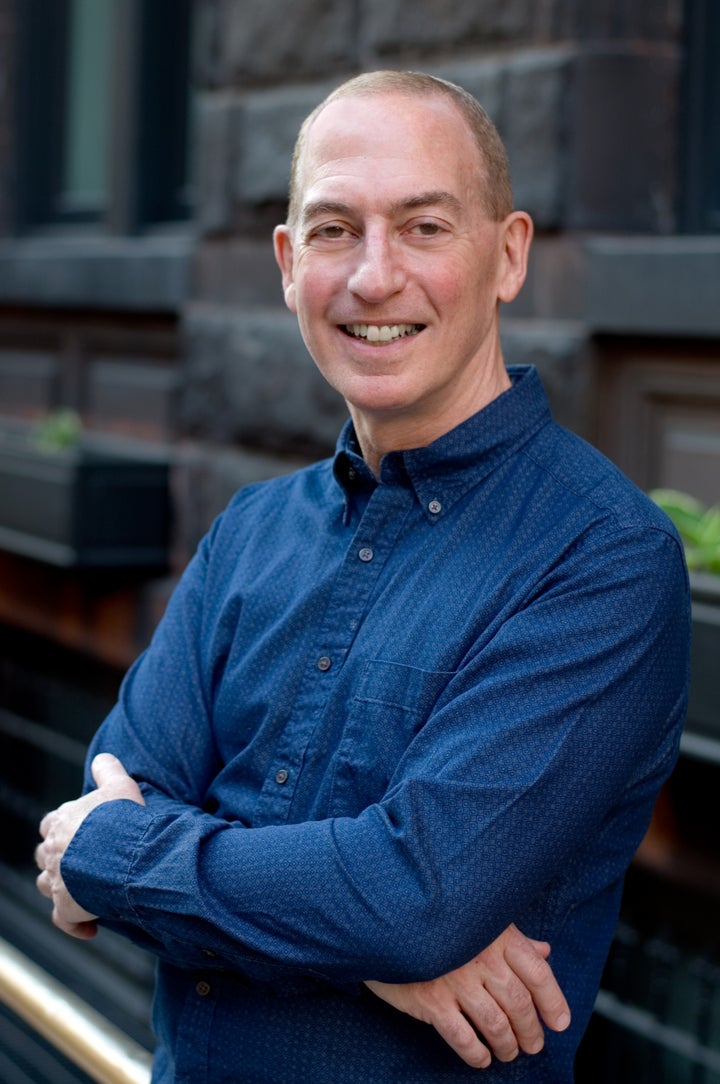 Jim Arnoff is a Certified Professional Coach, a Television/Digital Packaging Agent an Entertainment Lawyer, a Life/Career Coach, an Agent Consultant, and is an Adjunct Faculty Member, NYU, School of Visual Arts, FIT.
After graduating from the University of Pennsylvania and the George Washington University Law School with Honors, Arnoff was admitted to the New York State Bar. He began practicing entertainment law with a New York law firm before joining the Business Affairs Department at the William Morris Agency in New York. At William Morris, he negotiated agreements on behalf of their client actors, directors, producers, playwrights, authors and music groups. Arnoff practices entertainment law in television, film, internet and ancillary markets.
Arnoff was a Television Packaging Agent at the William Morris Agency in New York for 7 years packaging television series, specials and long-form programming for the networks, cable and syndication. He left William Morris to start his own packaging agency. As a packaging agent for reality, non-fiction, documentary and animation television production companies, Arnoff works with his clients creating original programming, securing creative/financial elements, arranging for network presentations and negotiating the production/financing agreements.
In addition to his packaging agent work, in his current professional coaching capacity, Arnoff specializes in coaching the entertainment industry including producers, directors, writers and performers, where he combines his coaching skills with his experience as a television packaging agent. Within the industry, he has lead career coaching workshops since 2004 for the Producers Guild of America, the Writers Guild of America, the National Academy of Television Arts & Sciences, New York Women in Film and Television, and others. On the corporate side, Jim hehas facilitated career coaching workshops for HBO, Viacom, and MTV Networks.
This modern-day Renaissance man leads workshops, including personal branding, networking, pitching and the art of the deal for numerous national organizations He has been a featured speaker on the business and packaging of animation at NYU, Pratt, ASIFA, and Women in Animation.
What made you transition from entertainment law and being an entertainment packaging agent – into life coaching?
Actually, I didn't transition at all—I expanded into life coaching. So, I currently still do packaging and entertainment law. I just keep adding careers; I'm up to five.
Do you ever feel that you're spreading yourself too thin or have too much on your plate?
No, the reason I have time for all these careers is I truly enjoy all of them, and over the years they've each found their ideal level. So, I could take any of them—let's say the law. The law takes up maybe 5-10% of my time and energy. And within that, I only do what I know really well. And if there's a lot of legal work to be done, drafting for example, I'll work together with another lawyer. That makes it very manageable.
Do your entertainment industry coaching clients have special problems and challenges that "civilians" don't?
As coaches, we don't call anything a problem, so I'm glad you said "challenges" as well. But not really. My sense is that a client is a client. Everything they deal with is very much universal.
What goes on in one of your career coaching workshops?
My format is so simple. I will do an opening go-around, where I'll ask everyone to give their first and last name, what they do in the industry, and if it's a small enough group, a personal passion. This gives me a sense of who's in the room. And everyone else gets to know who's in the room, so it's really good for networking. And one of my joys is to play with people's language. And that starts from the time the first person introduces him or herself. So, I call them out on their qualifiers, their minimizers, their hedgy words – until they get to a point where they can pitch themselves with specificity, confidence, and clarity. After that, we just go right into the topic. So, let's say the topic is confidence. I'll ask 3 questions, the first being "What's confidence?" And I'll invite the group to define it rather than me telling them. We then get into "What gets in your way of being amazingly confident?" And the third question is "What can we do, what tools can we use, to become confident?" And then we do a final go-around where everyone shares one or two golden nuggets that they've gotten from the workshop.
Is the workshop essentially an introduction or tease for a longer series of workshops or meetings that the person could have with you should they decide to proceed with you as their career coach?
It's very much a stand-alone. In other words, every moment of that workshop is a chance for people to learn, to teach themselves, teach me, teach their colleagues. So, it's totally self-contained. It's not a tease. It's very full, very complete. I do what I call "give it away". So, it's not a tease. In fact, I offer every participant a complimentary 30-minute coaching session, which may or may not lead to a coaching engagement depending on their desires.
What is the process involved in packaging a TV show?
It starts with having a reputable, credible production company which, as an agent, you really connect with the principals of that company, and admire the kind of programming that they do. That's the foundation. From there, it's very much of a reciprocal, mutual partnership where I or my client can bring in something that can generate the pitch for a television series. It could be a format, it could be an amazing family that's the center of the show, it could be access to an amazing world that no one else has. It could come from every possible direction and we brainstorm all those concepts and then say, "Okay, before we bring it to the proper network, what can we do ourselves, with all our resources, to develop it into the most clear, visible, presentation, so that when we do pitch the network, they can totally see what the show is and say 'Yes, this is something that's ideal for our network, we've not seen that before, it reaches the high bar of connecting with the viewer who says oh my god, I've not seen that before'." There's that emotional connection and boom, we're negotiating a deal.
When you're pitching to the network, the network is looking at who's in the room, what the pitch is, and hopefully says, "My god, all these elements work beautifully together, this is perfect for my network, I totally have faith and confidence that this production company can pull off this TV series."
You teach a workshop in personal branding. What is that, what are its advantages, and how does one go about branding oneself?
Branding is simply a catch-all for embracing who you are. And being able to articulate that. Let's say you're a writer. Your brand may simply be, "I do dramatic scripted with these kinds of characters and these kinds of themes, and this kind of writing." So, it's defining all the elements of your package as a writer or your package as a director. Who are you, what do you do, how do you want people to remember you? That, to me, is the most important part of a brand.
How important is networking, and what are some tips for doing it well?
Critical! Networking is simply visibility. That's where things happen. That's where people meet, get to see if there's a connection, refer you to others. In person is still the best way to do it. There are plenty of opportunities for networking. It starts with how you dress, how you look. You want to be memorable. I gave a tip to a client this morning. She said, "What if I go, I'm by myself, I'm very shy, how do I start a conversation?" I said bring those generic sticky name tags. And whether they have name tags or not, it doesn't matter. Make your own. And customize it for the event. On the name tag, besides putting your first and last name, put some key words, credits, phrases, titles, anything you want, that might connect with someone. For instance, my name tag will say "Jim Arnoff – Agent – Lawyer – Coach." Between the three of those, people are going to say something. That's a great ice-breaker. Even a piece of jewelry could be an ice-breaker. Something that will make people gravitate toward you and say, "Oh my god, what's that, or what's that about?" If you're very very shy, I recommend a networking buddy. Now, it's got to be the right kind of networking buddy where you don't feel like you're Siamese twins and cannot separate at all. You need to be able to go off and come back on your own. It's like a wing man. And I would just simply scan the room. Maybe you just step back, soften your eyes a little bit, see who you connect with—energetically, smile-wise. That's always a good tip to keep you from feeling overwhelmed that you're in a big room with lots of people you don't know and you don't know where to start.
What elements make a successful project pitch?
(See the packaging a TV show question above. Plus, In your mind, have you done everything that you possibly can to answer every question, concern, or objection that the network executive might possibly have? And before even going into the room, research the executive to find things you may have in common or things you can talk/ask about. Same thing with the network. Use Google, IMDB, Real Screen (for non-scripted, reality programming), etc.
What has been your greatest challenge in your law, agent, or life coach endeavors, and how have you handled it?
On the legal side, I got involved with a huge Trans-Atlantic co-production deal and felt so over my head. And finally decided to ask for support. So, I went to a fellow entertainment lawyer here in New York and told her I couldn't do it myself. She came in the next day, went over all the files with me. I was going to go on vacation. She said, "Jim, you go on vacation; I got it from here." And that actually led us to work together on many deals since. It taught me the value of partnering and not doing everything by myself. That was a huge learning experience for me.
In terms of coaching, I met a prospective client in person and it just didn't feel right. And I always trust my stomach. If my stomach's in a knot, I'll know this is not a good thing to do. So, I did not take on that client and referred him out to a therapist. That underscored that I should trust my intuition.
As an agent, after leaving the William Morris Agency here in New York after 10 years, I realized I did not need a job. I did not fit in to a big agency. Instead, I went off and crafted a career on my own, where I had room to expand into more careers, and never went back. And that really fits who I am.
It appears that you've been a success at all your endeavors. Have you experienced failures or occupational challenges along the way? Could you elaborate on them and what you've learned from them?
Well, as a coach, I don't use the word "failure". Failure means it's a judgment. I've made mistakes. Things did not work out. But I look at every opportunity that doesn't work out as a learning experience. How can I do things differently? What did I learn about myself, rather than judge myself. Because when I judge myself, it really blocks insights and growth. For example, I don't use the word "fired". I say "let go" or "it was no longer a match" or "it didn't work out". Anything to take the judgment away. You're really honoring yourself that way. It gives you so much insight. What's a better match for me?
Does a life coach need a life coach? Do you have one?
I don't have a one-on-one life coach. I've got a lot of life coaches. Seven years ago, I co-founded a gay coaches league here in New York called the Gay Coaches Collective. We meet once a month for support of all sorts. So, that's my support. I've joined a number of men's groups. I know a number of fellow coaches who graduated from my school. We're constantly meeting. So, I'm surrounded by coaches.
Are there many different organizations that certify life coaches? Are some better than others – i.e., "the Harvard of Life Coach Certifying Organizations"? Which are the top ones?
Just like the American Bar Association, there's a governing body for life and career coaches – the International Coach Federation, ICF, as we call it. They credential, license schools throughout the world. Which means curriculum, ethics, all kinds of requirements that a college or university would have. Within that, there are many schools that are accredited by the ICF. I want to think that the one that trained me is the best – IPEC Coaching, in New Jersey. So, I'm totally biased. There are many good schools. Ask around, do some research.
Should high schools and colleges offer students and undergraduates some form of life coaching instruction?
Absolutely. I am such a believer in coaching for anybody at any point, on a continuing basis. I know there are some life coaches that specialize in teens. I'm sure that some of them work through schools or get referrals from schools. Yes, coaching can help anybody with anything.
What kinds of problems/issues present themselves when you offer life coaching on the corporate side?
When I first started doing corporate coaching (I've done quite a bit, for Time Warner in particular), my corporate clients and asked what do I do, how is it different, do I need to read books? They told me it was the same thing; just coaching. I don't do organizational development and consulting. I deal with individual executives being the best they can be. It will always come down to confidence and communication and pursuing your passion, whether it's at that company or if you want to leave. I coached one client who was clearly unhappy at the job, so we coached him to leave the company.
You've accomplished so much in your career. Where does the energy and stamina come from to sustain such an impressive resume?
Definitely working for myself. Being in New York City where there's just energy all around me and a wonderful transportation system that allows me to accomplish so much in life. I also have a 5-minute walk to my office, which helps me quite a bit. And most importantly, especially on the coaching side, I have no idea who's going to be there, what they're going to bring up, or where the session is going to go. So, they're giving me, in the moment, material to work with. And that creates the excitement for me. So, what I do is the very opposite of a rote kind of work where you do the same thing over and over again. That would drive me nuts. The last thing I would offer, which has worked really well for me is to say yes to virtually everything.
Your desert island choices for:
Movie: The King's Speech, Brokeback Mountain
Play: March of the Falsettos TV show: The Golden Girls Book: Anything by Way Wayne Dyer, and Claim Your Power, by Mastin Kipp Food: Chicken Parmesan, Italian App: Facebook, Instagram Music: West Side Story Anyone in history for conversation: Franklin Roosevelt, Winston Churchill Anyone in history for romance: Jesus (He's got long hair, he's kind of hot, why not go for the big one?)
Popular in the Community