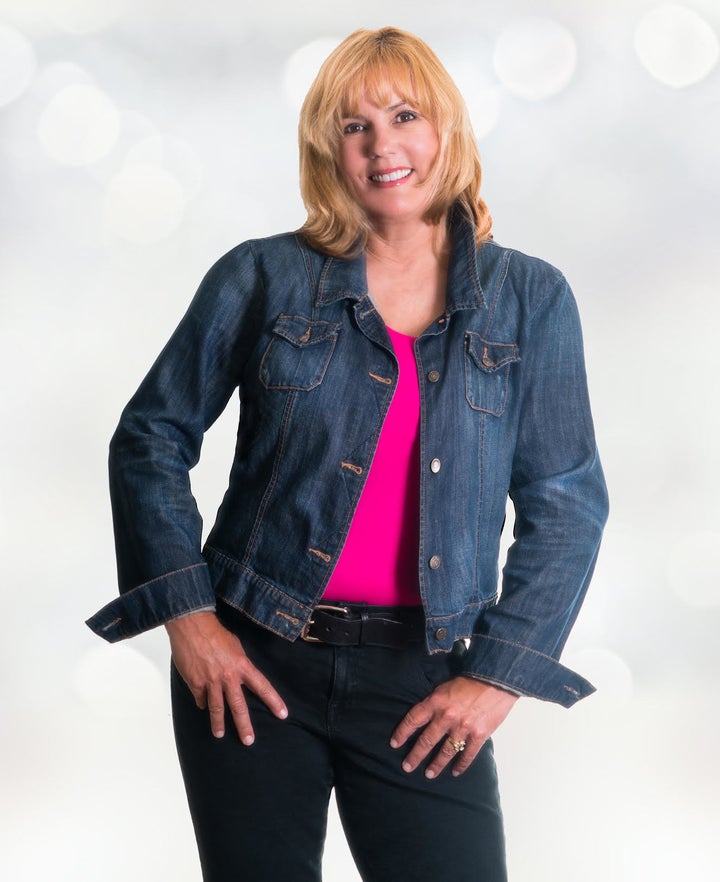 Karen Sharp is a true summer girl who grew up on the sandy beaches of Southern California. After attaining a degree in music, she decided to combine each of her life's passions – speech, drama, music – and enroll at the Academy of Radio Broadcasting in Huntington Beach.
After graduating as the only female in her class from the Radio Academy, Karen quickly found her way to KOST 103.5 in Los Angeles. As the longest-running host of any nighttime dedication show in LA, she has formed a true bond with her listeners. Karen brings her bright disposition and comforting voice to "Love Songs on the Coast" 6 nights a week, lifting spirits and celebrating life and love.
Today, Karen lives in the hills of Los Angeles, where she loves creating new recipes for her hubby and entertaining family and friends. Although some may think she's cupid, Karen is secretly a mermaid, which might explain why she spends most of her time in the water. Her perfect afternoon includes a glass of wine, an ocean view, and a furry critter at her feet, surrounded by the people she loves.
What were you like in high school?
I was the class clown, believe it or not. I was voted best sense of humor of my senior class. I loved to make people laugh. I was involved in drama, choir, and debate. I also poured much of my time into studying and playing the piano. I loved all different kinds of genres in music. Jazz, rock, classical...even ragtime. "Maple leaf Rag" was one of my favorites to play growing up. I eventually learned to play many of Scott Joplin's pieces when I needed a break from my classical studies. Ragtime music always made me feel happy, but if I played "Solace" by Scott Joplin, it would always make me cry. I was a very good student and was fortunate to have had many close friends. Over all I was actually a very carefree person and a lot of my activities back then became the foundation for what I do today.
Have any of your ideas about love and romance changed since doing your "Love Songs On the Coast" show?
Yes. Every night I learn something new in regard to relationships from my listeners. They never cease to amaze me with their stories and wisdom. I've learned that nothing is impossible when it comes to love. I can remember one caller sharing a story about her husband being un-faithful and I was sure she was going to tell my listeners and I that the relationship was ended. She surprised me with a story of how she not only forgave her husband but fought to repair the issues in their marriage and in the end they were able to stay together and repair the root cause of the issues in their lives. Then there's the boyfriend that gave part of his liver to his girlfriend and she has since made a full recovery.....or the baby that was born with only a 2 percent chance of living but defeated the odds and is now happy and 27 years old. Her mother called to tell me her daughter is the most loving person she knows and that she recently had a special wheelchair made to enable her to make her first voyage to Disneyland.
Based on what you've learned about love, what are three important ways to sustain a loving relationship?
1. Communication is the most important way of sustaining a loving relationship. The way you interact is as important as the communication itself. It must be honest, respectful, and compassionate.
2. Sharing time and having fun together. This is so important. Remember to keep a date night to have fun doing what you love together or to discover something brand new. Remember to keep your sense of humor about life and each other. These are the memories you will always look back on with a smile.
3. Support one another in your dreams and goals. Have a common purpose together and allow each other independence for growth as individuals. Have trust in your commitment to each other and appreciate your strengths and your differences.
What's all this about an interview you did with Michael Jackson that you can never make public? Can you share anything at all about what you discussed?
After graduating from college with a music degree, I worked at Disneyland as a VIP tour guide. I was simultaneously enrolled in the Academy of Radio Broadcasting in Huntington Beach, California. I gave private tours at Disney to many celebrities including Linda, Ronstadt, George Lucas, Francis Ford Coppola and Michael Jackson. My final assignment for graduating from broadcasting school required that I record an interview with a radio celebrity. As Disney VIP tour guides, we were forbidden to socialize with our celebrity guests, but I took a chance and asked Michael if I could interview him on a micro cassette recorder I brought to work in my purse. He agreed as long as I promised to never play the interview outside of my classroom. My instructor at the academy was shocked and surprised by my interview with the King of Pop. I destroyed the tape of my interview with Michael so it could never be played on air for a professional broadcast. There was nothing earth-shattering in the interview but I did get an A + from my broadcasting instructor and I didn't get fired at Disneyland.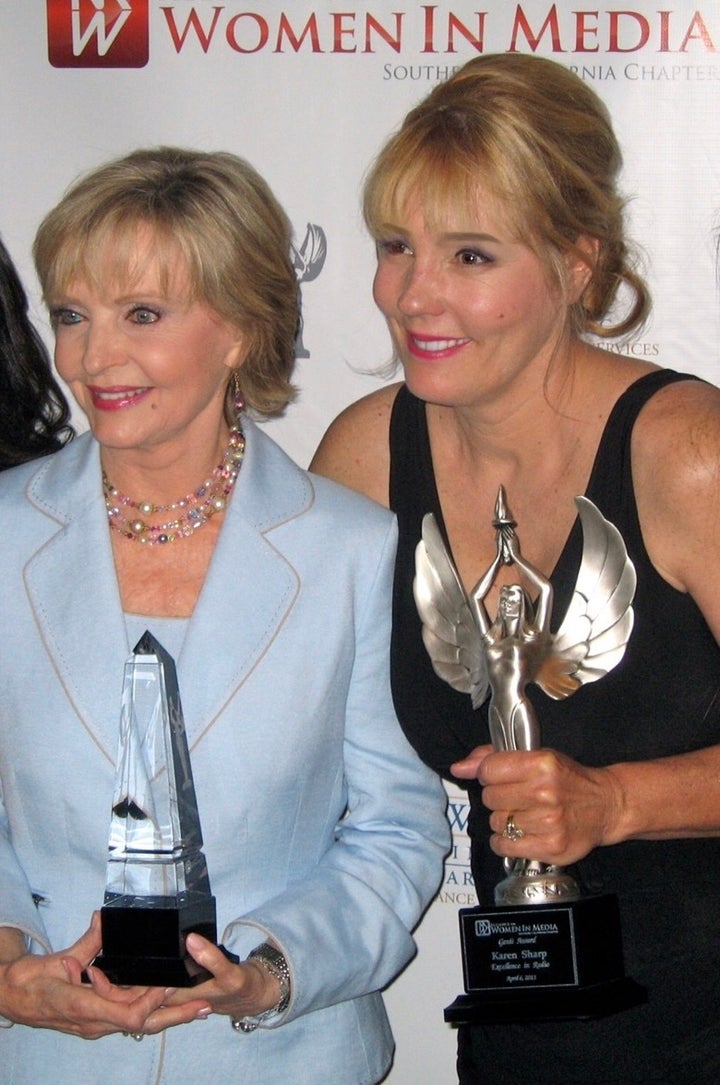 You received a degree in music and then enrolled at the Academy of Radio Broadcasting in Huntington Beach. What made you choose that particular career path?
My original plan was to be a professional musician. But after graduating, I heard a commercial for a broadcasting school and decided to take the plunge. The things I'm passionate about are all combined in my radio career. Music, storytelling, and romance. I get paid to talk to people in love, share their stories, and play their favorite songs. I make a difference in people's lives. Nothing better than that for me.
At the time, did you have an idea of the kind of radio show you wanted to have?
"Lovesongs on the Coast" was already on the air after I graduated and was working at my 2nd radio station. I used to listen to Laurie Sanders one of the early hosts of "Love Songs" on my way to working at a small station in San Bernardino. My boss at that station often told me I would be perfect for the Love Songs show on KOST 103.5 and that I should pursue it after getting some more broadcasting experience. Within two years my dream came true and I was doing weekends on KOST 103.5. Then soon after that I was promoted to full time host of "Lovesongs on the Coast."
How did "Love Songs on the Coast" evolve? How has it changed over the years?
In the early '80s when the show first made its debut, songs were slower and we featured a lot of classic love songs. Now, we have evolved to the best mix of your favorite love songs. The show is very upbeat and bright in music and attitude. It's very "feel good." We also ask a "Question of the Night" so everyone has a chance to participate in the show via social media, phone calls, and love letters or "love thoughts".
What are three of your favorite love songs?
Are you kidding me? That's like asking me to pick my favorite child... but if I have to narrow the long list down...I love anything from Luther Vandross. "Here and Now" comes to mind. "Someone to Watch over me" (the Sting cover) is great. And the Megan Trainer song "Like I'm Going To Lose You" is something I really like a lot.
You seem to be part psychologist on your show, dealing with people's romantic issues. Could you share one story where you were able to help the person—and one where you were not able to do so?
I have been blessed to have been able to facilitate many reunions and save some relationships by merely allowing someone to express their love or apology on the air. But the one that stands out the most for me is a young lady that called in to ask "Do you remember a year ago when a young woman called in late at night in a Walmart parking lot to say she couldn't go on anymore?" I did remember talking to her for a long period of time. She told me about her life and her three kids and how she was tired of the situation she was in. I listened and reminded her this was temporary.....that things change and so would her situation. To never make a permanent decision based on a temporary situation. I gave her a referral number for help and made her promise to call me back. She did call me back one year later to say thank you and that things in her life had improved.
Did you always have a sunny and even-tempered disposition? Do you maintain that in your personal life?
I am pretty even tempered, it takes a lot to make me angry. I try to be positive and look on the sunny side, but I get blue like everyone else. I just don't stay down for long. My pity parties are short lived.
Have you yourself been lucky in love, or have you had romantic ups and downs that allow you to identify with your listeners?
I feel very lucky in love. I am human, though. I can relate to my listeners when it comes to love and life. We all have our ups and downs, have misunderstandings with spouses, friends and family, but it's the foundation we have built with those relationships that keep us stronger than ever.
What was your experience like working as a Disneyland tour guide? How did you land the VIP tour guide appointment?
It was a wonderful experience and one of the best times of my life. My strongest and most cherished friendships came from that period. My Disney co-workers were sort of like a sorority and many of us still get together every few months.
The VIP tour guide job was based on seniority and trust. When you put enough time in as a regular tour guide and proved you could handle every possible situation on tour, you earned the opportunity to take a celebrity or dignitary on tour. "The Plaids" (our uniform was a plaid skirt, blue velvet riding hat, a white renaissance looking blouse, and a riding crop) are still among the most enviable positions at the park. Many "Plaids" went on to become Ambassadors of the park.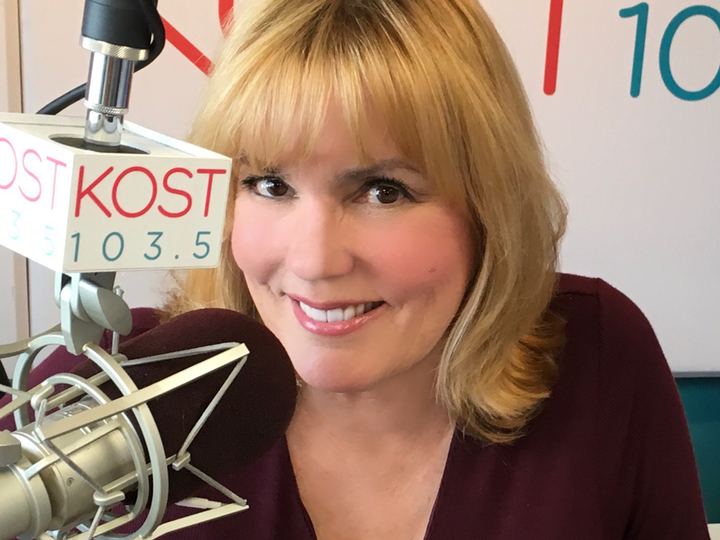 Do you ever get tired of love songs? (I imagine you having a No Love Songs rule in your home.)
As I said before, love songs are my favorite. I guess I am a hopeless romantic. No such rule in my house. Put on some Frank, Dean, Nat, John Legend, or Adele while I am cooking dinner and I am very happy.
What jobs have you had other than those in show business?
Well I started at Disneyland as a cashier at Tomorrowland Terrace. We had costumes that made us look like a coke bottle....and a hat that was a bottle cap...ha! Then I quickly transferred to tour guide. I always said I would only do something that I love and have fun doing. I have been very lucky to have achieved that goal my entire life.
Did you have a rapid rise to success? What kind of show business dues did you pay before making it?
I was always a very hard worker, but I have to admit that I was lucky when it came to my broadcasting career. I had many opportunities and moved up quickly. I got my first radio job as a news person and a DJ at the same radio station. It was a small station in Ventura, California. I would work two shifts per day, six days a week. I would start on the morning show doing news and commercial production, then I would drive home after my morning shift for a nap and drive back to the station to do the afternoon DJ shift. After my 2nd shift it was back home to eat, sleep, and get up at 4 am to do it all over again. This was six days a week for about three months. I learned a lot in a short time and moved on to a larger station in San Bernardino. Every radio gig taught me something new about the business and had its own lesson. I am still learning after all this time.
Have you done everything on your bucket list? What other goals do you have?
I would love to go on an African photo Safari. Maybe see a polar bear in its natural habitat. I want to see the Maldives and the Seychelles. I want to go to Venice with my husband and see the sights while being serenaded by a gondolier.
What hobbies and other interests do you have?
I love documenting the special moments and people in my life through pictures. I have been learning more about photography and it gives me great pleasure.
What gives you the most pleasure in life?
Time with those I love. Time is so precious and I try to spend it wisely. There is nothing like sharing a good laugh, a story, or a heartache with someone you care for.....that's why I love what I do every night on Lovesongs. We are all sharing our hearts. That is so precious to me.
What do you fear most in life?
Not spending enough time with the special people in my life. I try to not take for granted my family and close friends but we humans often lose focus and have to remind ourselves what's really important. Family.
If you could choose one person, living or dead, to have as your dinner companion for one night, whom would it be, why, and what would be your first question to them?
Elton John. I would ask him if he could bring Bernie Taupin, too. It would be quite the night of stories behind all their songs and how they were inspired to write them. I love his early music. It's a tie between Tumbleweed Connection and Honky Chateau for my favorite album, but Goodbye Yellow Brick Road is amazing, too.
What did you and your husband do this past Valentine's Day?
I worked sending out dedications on Valentines. But we celebrated the weekend after. I really like staying home sometimes. I enjoy the quiet comfort and just spending time together.
Catch Karen's "Love Songs on the Coast" show on KOST 103.5 FM Los Angeles, six nights a week, Monday through Saturday, 7 p.m to midnight.
Popular in the Community