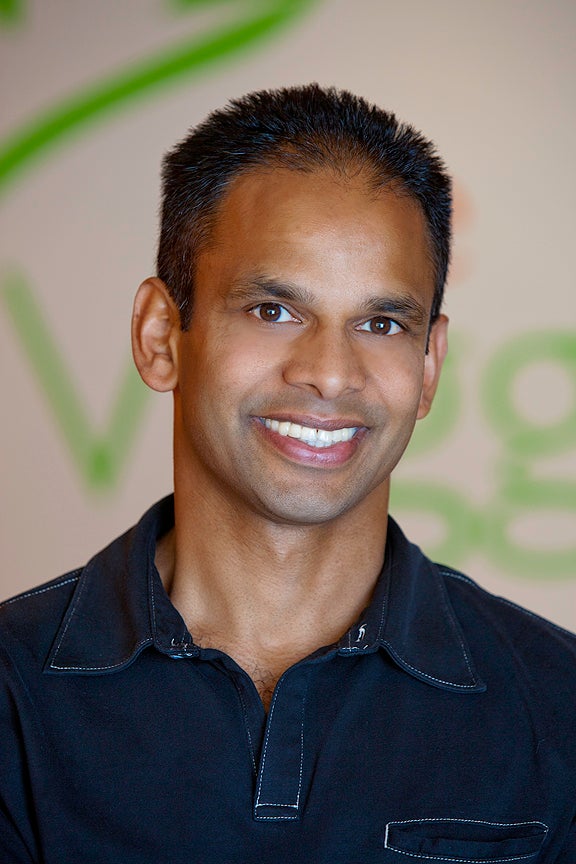 For nearly 11 years, T.K. Pillan has been Co-Founder and Co-Chairman of the Veggie Grill, a fast-casual restaurant chain that serves innovative, craveable and convenient veggie-centric food including a variety of hot sandwiches and burgers, entrée salads, bowls, homestyle plates, shareable sides, organic teas and house-made desserts. Veggie Grill currently has 28 locations along the West Coast with additional locations opening soon. He is also currently a Partner in Powerplant Ventures, an investment fund focused on identifying, funding and scaling world-changing, plant-centric companies.
Why would a non-vegetarian at the time​—you, want to start a vegan restaurant? Well, when I decided to start Veggie Grill I was vegan! But when I first set out to solve the problem of providing delicious, convenient food that was good for you, I wasn't even vegetarian. But my research led me to learn about the vast number of benefits of a plant-based diet, so I decided to try it myself. Within 3 months of changing, I lost 20lbs, my cholesterol dropped from over 200 to under 140, and I felt great. That, coupled with the environmental and ethical hazards of factory farming that I learned about, fueled my passion to create a restaurant concept that would help take plant-based foods from a niche market to the mainstream.
Why would an Engineering major at MIT—you, want to start a vegan restaurant? I like solving problems. And the health of the country and the over-consumption of meat and dairy are huge problems that I developed a passion for tackling.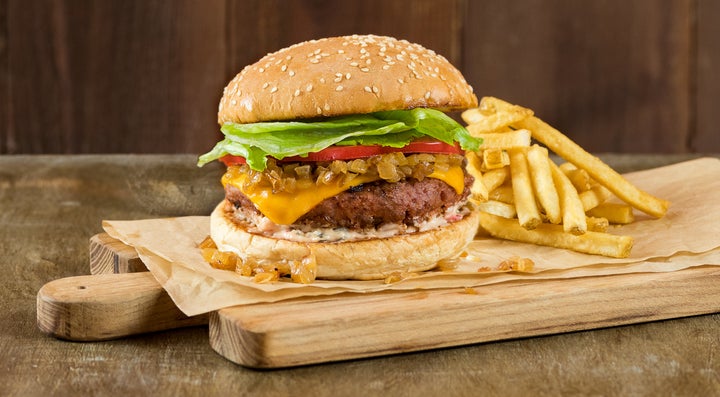 How did you become interested in veganism? Are you a vegan now​, or is it just your business that's vegan?
I have been a dedicated plant-based eater for 12 years, which was a year and half before we started the first Veggie Grill. As I touched on a bit before, I became interested in veganism after learning about all the benefits of plant-focused eating.
How did Veggie Grill originate?
It originated based on a shared passion and vision, and complementary skill sets. My founding partners, Kevin Boylan, Ray White and I all shared a passion for the benefits of plant-based eating, and we shared a vision for making if fun, friendly and convenient and bringing it to a much larger audience. But just as importantly, we had very complementary skill sets … Ray had been working with plant-based food for many years and had a real skill for bringing together the right textures and flavors into menu items that were familiar and satisfying. Kevin and I brought capital and strategic business skills to the table. I focused on the developing the overall brand and guest experience while Kevin made sure we got the right real-estate and financing as we started to grow.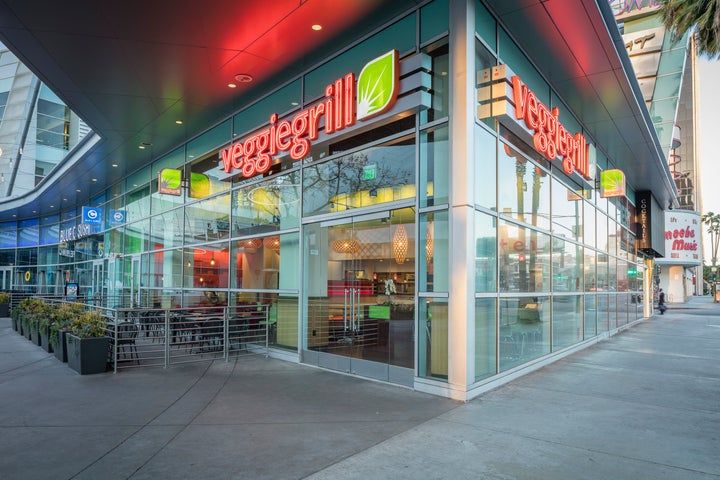 How did you come up with Veggie Grill's current menu items?
In the early days it was a lot of brainstorming and trial and error. Ray would test out new menu concepts on us and we'd iterate from there. We have a much more involved process today. Our CEO Steve Heeley leads the process and we are committed to seasonal updates to our menu, which means we have a group always working on new menu items. In fact, we just recently launched our Summer Menu featuring the Summer Celebration Salad, Chargrilled Street Corn and the Fala-Full Sandwich. In addition to seasonal updates, with close to 30 restaurants, the process of rolling out and training each restaurant team on the changes is much more involved.
What prompted the decision to make the restaurant vegan rather than vegetarian?
Our vision and mission has always been about bringing the benefits of plant-based foods to the mainstream, so it was a natural choice for us not to use dairy and other non-plant-based items.
What are your future plans for Veggie Grill? For other ventures?
Right now we are up and down the West Coast. Over the next year we are expanding to Chicago and Boston, and our goal is to double our store count in the next two and half years, so it should be pretty exciting.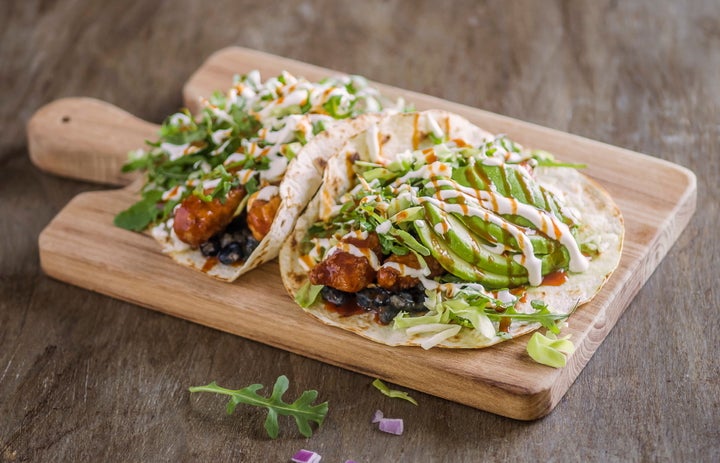 You're a Partner in Powerplant Ventures, an investment fund focused on identifying, funding and scaling world-changing, plant-centric companies. How did that come about and what have you done there?
As Veggie Grill was establishing itself, we had a ground floor view of the momentum building behind the plant-based movement, and the many talented and innovative entrepreneurs creating great products that, like Veggie Grill, are making it easy and enjoyable to eat plant-based foods. Veggie Grill was at a point where we had brought in a great management team with lots of experience growing restaurant chains, so we saw the opportunity to build upon our impact in the plant-based space by launching an investment fund. It's been wonderful working with other passionate entrepreneurs and we're proud to be investors in companies like Beyond Meat, REBBL, Ripple, Hail Merry and Beanfields among others that are helping to reform our food system.
Can you share any of the lessons you've learned in the Veggie Grill growth process?
The biggest lesson I've learned, and it still applies today, is that food is an extremely complex subject. From culture to habits to misinformation to physical distribution to marketing and branding to the fact that everybody comes to it from a different starting point … trying to shift people's mindsets around food is extremely hard. The good news is that more and more people are seeking out information and educating themselves about food and nutrition, which is fueling the adoption of better eating choices across the country and why Veggie Grill continues to grow.
What businesses do you admire, or served as your role models?
Whole Foods and Starbucks served as early role models for us. They both brought what were once niche foods (organic food, premium coffee) to the mainstream. Hopefully we're on our way to doing the same thing when it comes to plant-based dining.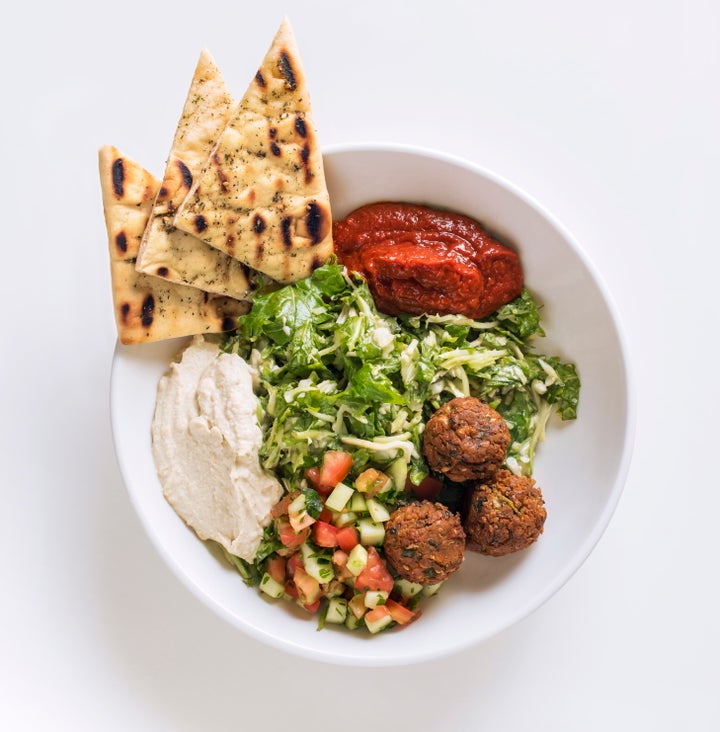 Is your background Indian? What part does that play in your life, or in the creation of Veggie Grill?
Yes, my parents emigrated from India in the 1960s. I was born and raised in the U.S. I think that combination has been very influential … I grew up with American comfort food, but my Mom was a nutritionist and holistic practitioner, so I always knew there were different ways to eat and some real benefits to the Eastern philosophies around wellness. That background gave me an openness and a head start in my transition to plant-based eating. One of my overarching life principles is to try to combine the best of Western and Eastern cultures, and I think my passion for starting Veggie Grill was a manifestation of that.
I understand the book The China Study had just come out prior to the Veggie Grill's opening. What kind of influence did it have on the creation of your restaurant?
The timing was fortuitous. It was published right as I was seeking out research around the benefits of plant-based eating … it was definitely influential in my transition, so I am a big fan of Dr. Campbell and his work. The data he lays out is pretty compelling.
Your "Desert Island Choices", if you could take just one item for each of the following categories to a desert island:
Person from history for conversation: Mahatma Gandhi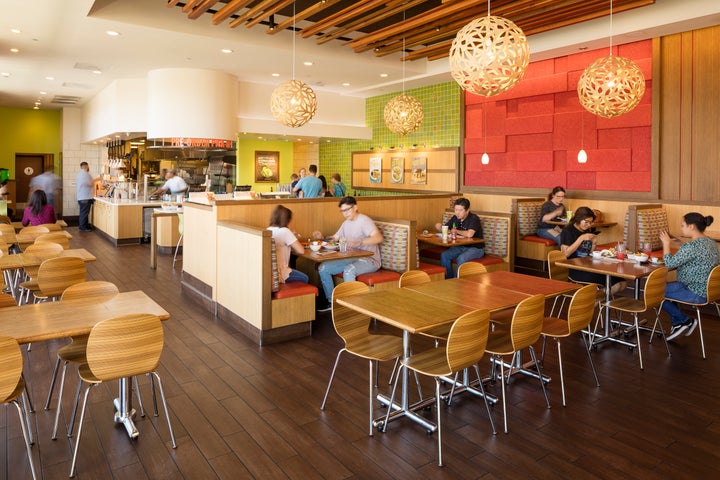 If someone was interested in finding out more about veganism, are there any books or videos you would recommend?
There are more and more coming out every month. The classics that inspired me are The China Study, The Spectrum, Diet for a New America, Food Inc. (video) and Forks Over Knives (video).
Popular in the Community