Tom Dreesen's life is equal parts comedy and philanthropy. He excels at both, and has created an extraordinary legacy in both arenas.
Dreesen has made over 500 appearances on national television as a stand-up comedian, including more than 60 appearances on The Tonight Show. He was a favorite guest of David Letterman, and frequently hosted the show in Letterman's absence. For 13 years he toured cross country and opened for Frank Sinatra, and has appeared countless times in Las Vegas, Tahoe, Reno and Atlantic City with artists like Smokey Robinson, Liza Minnelli, Natalie Cole and Sammy Davis, Jr. Tom has acted in numerous television shows - from Columbo to Murder She Wrote - and appeared in motion pictures including Man on the Moon and Spaceballs. He has recorded comedy albums, starred in his own TV comedy special, Dreesen Street, and hosted a late night talk show in Chicago, Night Time Starring Tom Dreesen.
He appeared to rave reviews around the country in his one-man show, "An Evening of Laughter and Memories of Sinatra."
Dreesen's comic style is down-to-earth, warm and unpretentious. Daily Variety called him "a thorough pro... one of the most respected family comedians of our time." Larry Wilde, author of The Great Comedians said about Tom's performances. "Excellent Material, Impeccable Timing, Tom Dreesen is the Quintessential Comedian." Frank Sinatra, who called himself a "saloon singer," characterized Dreesen as a "saloon comedian." "We're a couple of neighborhood kind of guys," said Sinatra.
Dreesen has also made an indelible mark with his philanthropic activities. For 30 years he has lent his talent to over 100 charities, and founded a "Day for Darlene" to benefit Multiple Sclerosis Research. He ran 26 miles on three occasions for the event, which is named for his late sister who was afflicted with MS.
And he's still going strong. A proud veteran of the United States Navy, he continues to perform for US troops all over the world, and recently appeared at numerous bases in Iraq. Tom Dreesen's hometown of Harvey, Illinois named a street after him. He was a 2005 recipient of the Ellis Island Medal of Honor.
Tom, you grew up in Harvey, Illinois. What kind of place was it and how has it changed over the years?
Harvey is a suburb on the south side of Chicago. When I was growing up there, it was a blue-collar town with steel mills and factories that made everything from clutch plates to crank shafts. Hard working people who many worked two jobs to provide for their family. I remember hearing so many times as a child, "You only deserve in life what you work for." There were taverns around the steel mills and throughout the city of Harvey. 36 taverns in all. We had Irish, Polish, Italian, Jewish and black people. I grew up very poor. Eight brothers and sisters. At one time 5 of us slept in one bed. We lived in a rat infested, roach infested shack. We had no bathtub, no shower and no hot water. I went into the Navy the day I turned 17 and for the first time in my life I had 3 meals a day, a clean bed, good clothes and shoes, and I could stay in the shower and let as much hot water flow on me as I wanted. Man, I thought I was in heaven.
What stands out about your experience serving in the U.S. Navy? Did you do any entertaining there?
No, I wasn't an entertainer then, although I loved to tell jokes and would amuse my shipmates with funny stories. The thing that stood out for me was that for the first time in my life I felt like an equal because we all had our heads shaved and we all wore the same clothes, so from that time on I was going to be judged strictly by my performance. As a young boy I thought I loved my country but after four years in the service traveling to other countries, I had a deeper love and more profound respect for our Constitution and what sacrifices were made for the freedoms we take for granted.
What prompted you to get into stand-up comedy?
When I came out of the service, I joined a civic group called the Jaycees and while in the group, I wrote a drug education program teaching grade school children the ills of drug abuse, with humor. At that time, they weren't teaching the ills of drug abuse in colleges or high schools let alone in elementary schools. Helping me with the project was a fellow Jaycee named Tim Reid and we always got the kids laughing a little before we started the class. One day, a little eighth girl said, "You guys are funny; you ought to become a comedy team." We took her advice and started writing what we thought was comedy material.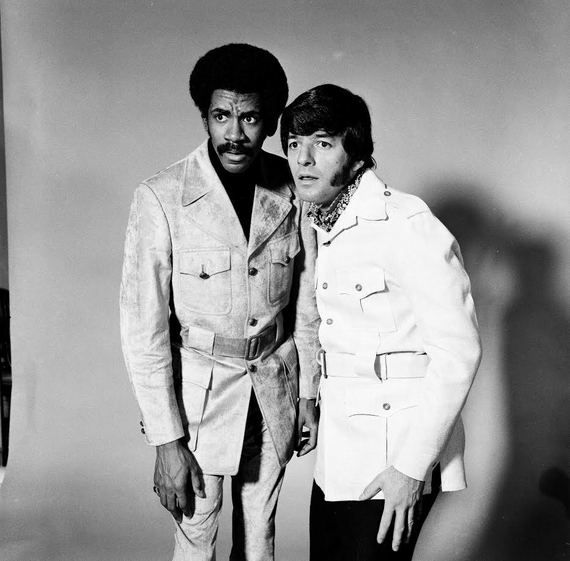 You and actor Tim Reid formed the first interracial stand-up comedy act in 1969, which you describe in the book you co-wrote titled, Tim and Tom: An American Comedy in Black and White. How was the act received? Was it stand-up? Sketch comedy? Were you planning on becoming a comedy duo forever? Is there one experience you had together that stands out?
We were a comedy team and took turns playing straight man - funny man. There were no comedy clubs in America at that time and especially in Chicago, so we worked all black clubs. Mostly jazz clubs where when the jazz group took a break, we could get up and do a few minutes.
We then branched out and worked black clubs around the country. What was affectionately called the "Chitlin' Circuit. The High Chaparral in Chicago, The Twenty Grand in Detroit, the Sugar Shack in Boston, The Club Harlem in Atlantic City (before gambling). We later worked the Playboy circuit. 17 Playboy Clubs in America and 2 resorts. We were almost always well received but there was a small percentage of blacks and whites that did not want to see us succeed. We stayed together for 6 years and Tim decided he wanted to go on his own. It broke my heart. I had dreams that we would become one of the great comedy teams of all time.
A couple of things that stand out in my mind are the dues that we paid like no other comedy team had to pay. It brought us closer together as friends and we are the best of friends to this day. The other thing is there was tremendous racial tension in those days. Martin Luther King and Bobby Kennedy had recently been assassinated, riots in major cities and students protesting the Vietnam War all over the country. Tim and I went to elementary schools, high schools, colleges and prisons, making the audience laugh at some of the absurdities of all this tension but sometimes just plain funny stuff that had nothing to do with race.
I can't tell you how many times a white kid or a black kid would say, "I have a friend of the opposite color that I like and want to be friends with but I would catch the wrath of my peers if I pursued this friendship. So I have been afraid, but after watching you guys together today having so much fun on stage I thought the hell with what my peers say, I'm going to reach out". That, my friend, means more to me than any Oscar, Emmy, Grammy or show business recognition the industry could bestow upon me. After the team broke up I went on my own as a stand up comedian.

Who were some of your comedy influences as a stand up comedian?
Almost all comedians had an influence on me but I loved Jack Benny and Richard Pryor. A person is an artist in any endeavor when they make their work look one word -- effortless. Jack Benny made comedy look easy. He was brilliant as a comedic actor and as a standup. Richard Pryor spoke from my heart. A street kid who made you feel you were standing on the corner or in the pool room with him and he was having a conversation with you. A hilarious conversation.
You have said that in your early days playing the Comedy Store nightclub in L.A., the bill every night was yourself, David Letterman, Jay Leno, Robin Williams, Gallagher and Michael Keaton. And that the girl waiting tables was Debra Winger. Did you have any inkling at the time that this was a stardom-destined group?
Yes, but I didn't have any idea of the magnitude. They all had their own unique approach to our business and I was then and I am now their biggest fan. I root for all comedians. It's the most wonderful job on the planet, bar none. But it's a tough road to keep coming up with new material and trying to stay relevant. I have never been in competition with another comedian. There's a great Hindu Proverb that says "There is nothing noble about being superior to another man. True nobility lies in being superior to your former self". All I ever wanted to do is be a good standup comedian and the best that I could be.
In 1979, the Los Angeles comedy community made headlines by refusing to work and holding picket lines in front of one of the leading and fastest growing clubs in the city, The Comedy Store. You played an important part in that strike? How do you remember it? Any regrets?
The Comedy Store was making millions and paying the comics nothing. Zero. I came through the ranks at the Comedy Store and at that time was working in Vegas, Tahoe, Reno and in theaters all over the country with Sammy Davis Jr. I was also doing all the national TV shows and making good money. I stopped my career for 8 weeks while we were on strike to help guide the new kids through this ordeal because it was the right thing to do. Therefore, I have no regrets. It's all chronicled in a book called I'm Dying Up Here, by William Knoedelseder.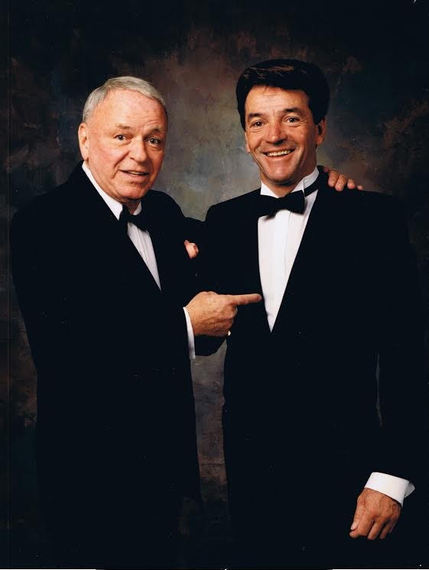 How did you get the gig as Frank Sinatra's opening act?
I was working with Smokey Robinson at Caesars in Lake Tahoe and I ran over to Harrah's one night after my show to catch Frank's show. The vice president of Harrah's introduced me to Frank Sinatra's lawyer and said, "This is Tom Dreesen and I think he'd make a great opening act for Frank Sinatra." I made the lawyer laugh with a glib remark and a week later got the call to work with Frank for one week at the Golden Nugget in Atlantic City. The second night, Frank took me out to dinner and during the meal said, "I like your material and I like your style I'd like you to do a few more dates with me if you're interested." I didn't say "let me check my calendar". I said "hell, yes". It turned out to be 14 years in 45 to 50 cities a year and staying at his home in Rancho Mirage 5 or 6 times a year, and a friendship that I'll always treasure. I was a pallbearer at his funeral and I spoke at his funeral.
What was it like meeting Sinatra for the first time? Were you nervous? Were you surprised that you both ended up becoming such friends?
I was always a fan of his so I was obviously in awe of him, but I never let him see that. He had millions of fans and he didn't need another. He wanted a friend. At first, he was the boss, of course. He later became a friend and in the end he was like a father to me.
Was playing to a Sinatra audience different from other audiences for you?
Fortunately for me when I met Frank, I was somewhat seasoned after over 30 Tonight Shows, touring with Sammy Davis, Natalie Cole, Mac Davis, Smokey Robinson, Tony Orlando, and Gladys Knight. However, his audiences were a totally different dynamic. Most of the time in 20,000 seat arenas and in Hawaii, a 40,000 seat outdoor venue. The pressure was enormous because they all came to see him but because I had a lot of national television exposure, it helped get a little approval at the start and then you had to get them on a roll and don't let up. It was an exhilarating experience night after night.
What was it like hanging out with the Rat Pack at Sinatra's estate in Palm Springs?
Frank had a compound in Rancho Mirage and on the outer perimeter were bungalows called "New York New York" "Tender Trap" "My Way" and so on, named after his songs. When I'd go down there to stay his house, guests would be folks like Gregory Peck, Kirk Douglas, Jack Lemmon, Clint Eastwood, Sammy Davis Jr., Dean Martin, Robert Wagner, Isaac Stern, Admiral Shepherd, and their wives. Women like Angie Dickenson, Jill St. John, Liza Minelli, and Barbara Sinatra. So the conversations were so stimulating and Frank would stay up till dawn and wanted everyone to stay up with him. The women would usually bow out early, but the guys would stay up and talk about the most interesting subjects of the past, present and future. There were so many nights I didn't want the night to end.

What other celebrities have you opened for? Who were your favorites and why?
As I said earlier I've opened for so many, like Tony Orlando and Dawn, Mac Davis, Frankie Avalon, James Darren, Natalie Cole, Gladys Knight and the Pips, Vicki Carr, Bobbi Gentry, Smokey Robinson, Sammy Davis Jr., Dean Martin, and Tony Bennett. I did corporate dates opening for Bon Jovi, Elton John, the Beach Boys and some I'm forgetting I'm sure. I truly liked them all, but Frankie Avalon, James Darren, Smokey Robinson and Sammy Davis became personal friends and are to this day, except for Sammy because of his passing. The reason why is because on some level we connected. I am a street kid. I grew up literally on the streets. Shining shoes in taverns, caddying in the summer and setting pins in bowling alleys in the winter. All of this to help feed my brothers and sisters. I recognize the "street" in others and the aforementioned friends all had that in them.
You've lent your talent to over 100 charities. How did all that start and why is it important to you?
Because of the way I grew up. You can't grow up as poor as I did and not forget what that was like. My heart always goes out to those in need because I've been there. That aside, when I went on stage for the very first time and got a laugh for something I had written, it was like an epiphany for me.
I had been wandering aimlessly for so long, not knowing what I was supposed to be doing in life and at that moment I knew. I was so excited I couldn't sleep all night. I got up early in the morning and went to church where I had been an altar boy and sang in the choir. It was a Saturday and there wasn't a service, so I was all alone. I got on my knees and prayed. I told God I know now what I want to do. I want to make a living making people laugh. Please help me and I promise I'll give back. I left the church feeling like we made a deal. Well, God kept his promise and I'm keeping mine.
How did you develop your passion for golf?
I caddied as a boy at Ravisloe Country Club in Homewood, Illinois, and we got to play on Mondays. It's funny how my caddying as a poor boy has today helped me get a lot of corporate work from playing in golf tournaments and then performing for the golfers after the round. So many times CEOs of major corporations come up after the show and hire me for their annual company awards dinners.
You appear to have developed a friendship with David Letterman. How did that happen? What can you tell us about the private person behind the public Letterman image?
David and I became instant friends when we met at the comedy store in 1975 and have been friends ever since. He's a painfully shy and introverted person and I'm totally the opposite but somehow we maintained our friendship through the years and I am so proud of what he's accomplished. The tragedy is David doesn't know how good he is, nor does he want to know. On a professional level, he was the best at what he did. On a personal level, he's as loyal a friend as you can get. I know that if I needed him he would be there for me and he knows that of me.
What stands out most for you about your experiences entertaining the troops in Iraq?
Just how appreciative they are for you coming to entertain them. Only 1% of the population now serve in our armed forces. They put themselves in harm's way to protect us, so if my comedy brings them a few laughs, then it does more for me than it does for them. God bless them all.
You do corporate speaking and motivational speaking. What's the difference and how do you craft the two appearances?
Sometimes I give a motivation talk at a lunch. Then emcee the awards banquet that night and then when the dinner is over, I do a 45 minute stand up routine. So my manager always says "Tom Dreesen brings a triple play to corporate America."
Any regrets in life or career?
"Regrets, I've had a few but then again to few to mention. I did what I had to do and saw it through without exemption. I planned each chartered course, each careful step along the byway but more, much more than this, I did it MY WAY". Sorry didn't mean to sing to you but I was on key.
Any further touring or TV plans for your one man show, "An Evening of Laughter and Stories of Sinatra"?
Just that I'm continuing doing the show in theaters around the country and one day when I don't want to do it anymore, I'm going to film it for Showtime or HBO or anyone who sees the value in it. It's a 90 minute show that opens with standup comedy and then I segue over to a bar and Frank Sinatra comes on the screen singing a saloon song. I tell the audience "the first time I heard that voice I was a little boy shining shoes in a bar in Harvey, Illinois" and then I take the audience from that little boy hearing Frank Sinatra on the jukebox in Harvey to one day carrying his coffin out of a church in Beverly Hills. I have them laughing with so many funny stories and pictures and videos on the screen and then I have them in tears at the funeral and the end of this extraordinary man's life. Of course I close with a funny monologue and leave them laughing.
What's left on your bucket list?
I want to get the movie made from the book "Tim and Tom. An American Comedy in Black and White". We have the final script and half the financing and now it's just a matter of getting it done. With race relations the way they are today, this movie couldn't be more timely.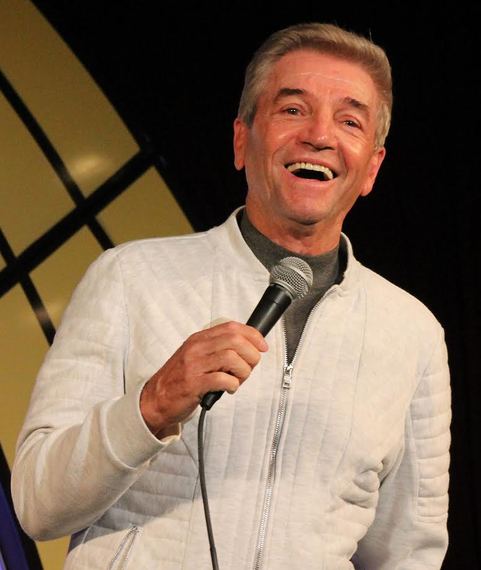 REAL LIFE. REAL NEWS. REAL VOICES.
Help us tell more of the stories that matter from voices that too often remain unheard.