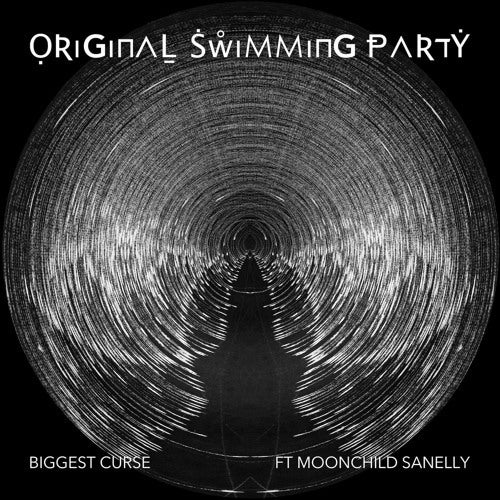 Original Swimming Party release their new single "Biggest Curse" today. The song is from their soon-to-be-available remix EP, and features the vocal talent of Moonchild Sanelly. Formed in 2013, the audio/visual duo hails from Cape Town, South Africa and is made up of Jeremy de Tolly on vocals and synth; and Tom Glendinning, Ableton Live and live visuals.
Stylistically, Original Swimming Party blends electronic experimental elements, including African rhythms and harmonies, with projected visuals amalgamated to the music. The duo performs their own production, mixing and mastering, adding instrumentation like guitars, piano, synth, drums and percussion. Their debut EP, called The Blue, garnered praise from Rolling Stone magazine. The Blue was followed up by the duo's full-length album, Hypergiant.
"Biggest Curse" starts off with whirring sound effects, a lightly shimmering, emergent synth and a funky Afrobeat. The melody oozes an avant-garde electronic vibe flavored with hints of hip hop, R&B, Gqom and Kwaito. Interweaving synths merge and divorce providing intersecting trends of layered leitmotifs. The funky groove exudes African percussive effects, adding points of rhythmic luminescence and concurrence. Sanelly's vocals give the tune an evocative resonance that's waggish and primly reserved simultaneously. Her voice eddies with sonic color, as muted background harmonies inject depth and shadowy sonic gestures, giving the vocals a residue of cosmic Neronianism. Sanelly's inflection, phrasing and articulation fit the song perfectly. At about the halfway point, a mumbling, wickedly exotic and esoteric voice enters, delivering a calcified hook of sonic intensity that ends in a chilling laugh, like a creature from the dark side chortling in glee.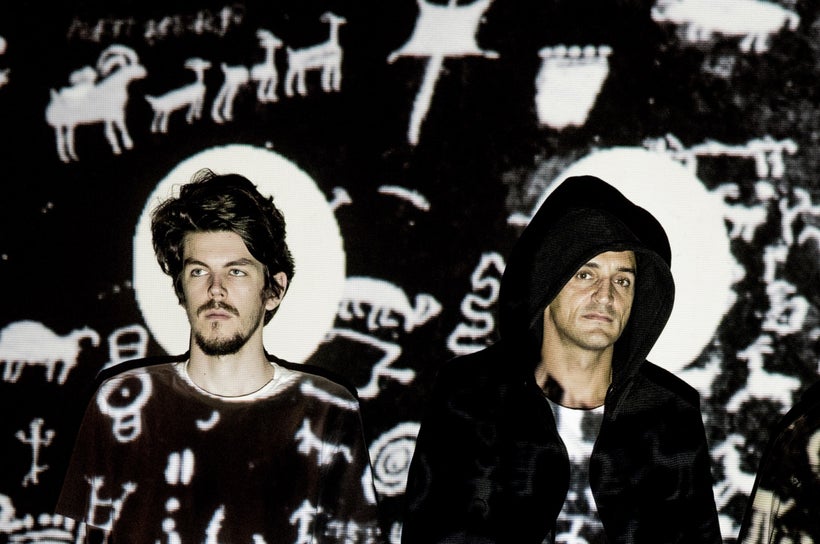 "Biggest Curse" emanates dark resolves, along with cap a pie delicious, nastily tight and gorgeous sensations, causing listeners' parts to subtly tighten from within. It's chock-full of cryptic semiotics and musical symbolism, ozone smelling mists and webs of opaque sonic colors, magnetic and pensive at the same time. And although it's experimental in nature, it never traverses into the bizarre or incomprehensible. It's lit!
Original Swimming Party inarguably has it going on! "Biggest Curse" is a singularly impressive tune, offering an infectious, creative melody flowing with mysterious moodiness and dark proximate sonic shades of pigmentation. You definitely do not want to miss this one. It's already on my playlist, and when the EP drops, I'll be one of the first to download it.
REAL LIFE. REAL NEWS. REAL VOICES.
Help us tell more of the stories that matter from voices that too often remain unheard.
This post was published on the now-closed HuffPost Contributor platform. Contributors control their own work and posted freely to our site. If you need to flag this entry as abusive,
send us an email
.