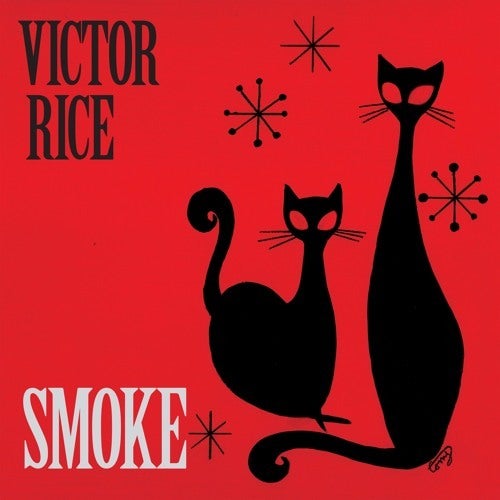 Victor Rice premieres "Fumaça" today. It's a foretaste from Victor's forthcoming solo album, the first in more than a decade.
A prominent producer, musician and engineer, Victor grew up in Huntington, New York, attended the Manhattan School of Music and then became part of ska's third wave, playing bass with The Scofflaws, Stubborn All-Stars and New York Ska Jazz Ensemble. As a producer, he worked with The Pietasters, The Slackers, the Epitones and many others. Near the end of the 1990s, he worked as a sound designer and composer in television. In 2002, he moved to Brazil.
In 2015, he won the Latin Grammy for Best Brazilian Contemporary Pop album. His innovative contributions to reggae and rocksteady make him a significant force in the music world. On his forthcoming album, Victor fuses the two styles together into a sound he calls "samba-rocksteady."
"Fumaça" starts off with a contagious Latin groove flowing into a contagious samba-rocksteady melody pulsing with a solid bassline. Lightly skanking guitars and a rhythmically oozing organ add harmonics and middle to the melody. Vibrantly mellow horns bedizen the melody with tantalizing textured colors riding over the infectious rhythm. A delicious trumpet enters and provides bright tones that transition into a cool, smooth sax braying with dulcet hues. The crisp sidestick and compact drum fills inject the rhythm with a gorgeously tight feel.
The arrangement of the music is ineffably superb. The rhythm is sumptuous, affective and simultaneously voluptuous, while the horns provide a rich, luxurious surge of sonic pigments.
The radiating flavors of reggae, ska, jazz and samba merge into a completely new paradigm. Victor calls it "samba-rocksteady." I call it extraordinarily delightful. The combination of melodic horns and the throbbing Latin rhythm suffuses the tune with a sensuous Jovian potency that instills the listener with kinetic susceptibility – the urgent desire to get up and undulate to the movement of the music.
What a great song! Victor Rice has it going on in beau coup degrees and quantities! "Fumaça" projects a lush palpitating rhythm, and an opulent lavish melody contriving musical moods in artful sequence. Whatever you do, do not miss "Fumaça." It's majestically good. I've already downloaded it to my personal playlist and listened to it more times than I can count.
In addition, I also had opportunity to preview the entire album. It blew me away. It's superlative, excellent and flat-out yazum.
Find out more about Victor Rice here.
This post was published on the now-closed HuffPost Contributor platform. Contributors control their own work and posted freely to our site. If you need to flag this entry as abusive,
send us an email
.