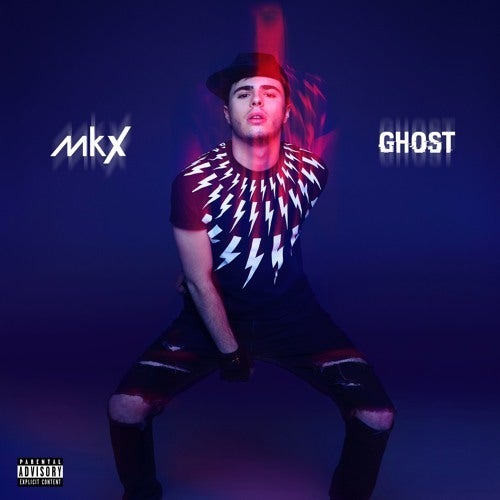 MkX releases a new single today, called "Ghost," the follow-up to his hit song "The Look," which garnered 100,000 streams on Spotify and over 180,000 views on YouTube. MkX will be the featured entertainment at the Las Vegas Fashion Show Mall's fashion presentation at the beginning of November. Prior to his solo career, MkX toured with Ariana Grande, Christina Perri and the British pop/rock band Rixton.
Regarding his distinctive name, MkX says, "The 'X' in my name represents confidence and self-expression through art. I used to be very self-conscious of what people thought of me. It affected how I acted, wrote music, and lived my life. I decided to create a character that embodied everything I wanted to be as a person. From auditory/visual art and fashion to attitude and confidence, I developed a persona that represented the best version of myself."
MkX amalgamates electronic, hip hop, future bass and trap elements into a unique sound he calls "feel-good music."
"Ghost" starts off with pulsing keyboards and light whirling synth sound effects. The entry of the bass and drums establishes a potent rhythm reverberating with power. The muscular pop melody exudes strong flavors of R&B and hip hop, giving the tune a textured energy that's provocatively dynamic and rife with a risky feel. Swirling, twirling synths add filaments of sonic colors juxtaposed against the thrumming assertion of the subterranean bassline. Hip hop-like vocal ejaculations and resonant background vocal harmonies complement MkX's tight, passionate tenor.
The lyrics of "Ghost" foam with the energy of good love gone bad, as MkX attempts to understand the motivations of the femme fatale who broke his heart.
"Shoulda seen it comin' like a slow motion / Gasoline and flames burnin' emotion / You were in it just for the quick thrill (hey) / But my lovin' ain't got a free bill / Gave you shots like a bartender / Gave my sig like a lover letter / Say to rub it make it all better / Makin' profit you're a love seller / (You) owe me closure need a confirmation / An explanation / Why ya disappearin' like a Ghost / Had me thinkin' I was close / You stopped pullin' in the rope / Can't just grab and then let go / Why ya disappearin' like a Ghost / What did I do / Was it somethin' I did was it you / 12 hours later you found you someone new / But that s**t ain't a good enough excuse, no, (no) / Did I say somethin' do somethin' (hey) / To make you move, break the mood something."
"Ghost" is definitely not your run-of-the-mill pop song. The rhythmic element is enormously assertive, plunging into your viscera with the unavoidable force of the hands of the gods. It grabs you and moves you, as the surging music takes control of your body, mind and soul. To quote the Borg, "resistance is futile." "Ghost" should skyrocket MkX to the top of the charts. It's that good.
Related
Popular in the Community