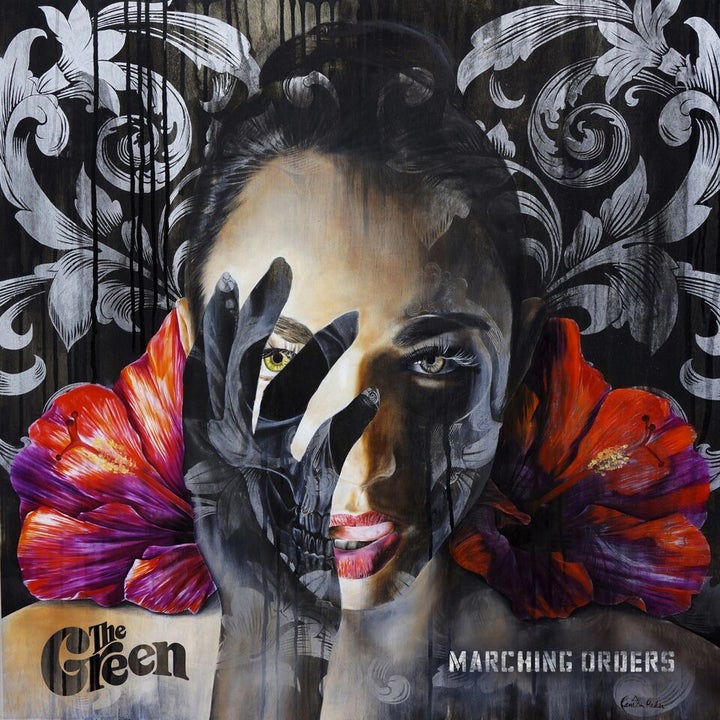 The Green releases "Marching Orders" today. It's the title track from The Green's fourth album, slated to drop October 20, on Easy Star Records. Hailing from Oahu, Hawaii, the band came together in 2009 and is made up of Caleb Keolanui on lead vocals; Ikaika Antone on lead vocals and keyboards; JP Kennedy on lead vocals and guitar; Zion Thompson on lead vocals and guitar; Brad "BW" Watanabe on bass; and Jordan Espinoza sits in the pocket.
The Green rocketed to fame with the release of their first self-titled album, followed by Ways & Means, which hit number 1 on Billboard's Reggae Chart. The band's third album, Hawaii 13, also achieved the top spot on Billboard. In other words, The Green keeps getting better and better.
Stylistically, The Green merges roots reggae with elements of rock, pop and R&B, along with established Hawaiian flavors. The mixture produces an innovative, imaginative sound rife with palpable energy.
"Marching Orders" features dancehall superstar Busy Signal. The tune starts off with thrumming keyboards, followed almost immediately by Busy Signal's honeyed voice and shimmering guitar accents, giving the song a luminous radiance. Bright horns declare just prior to introducing the one-drop groove, as the stuttering keyboard-driven melody, buoyant with roots reggae flavor and hints of R&B, streams forth. Skank guitar riffs and scintillating syncopated horns add layers of depth and a sheen of sonic color. The vibrant complementary preaching of the horns spreads a mandala of aural light, infusing the tune with an array of pigmented hues. Hawaiian percussive effects provide stylish background harmonics, adding to the rhythmic aspects of the song.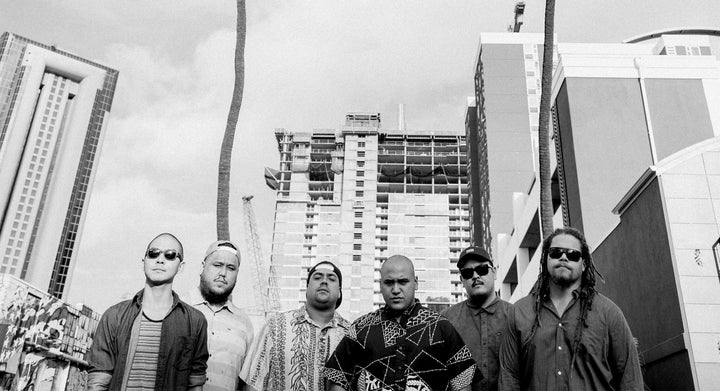 Busy Signal's voice provides a web of dulcet exuberance, flavoring the pulsing reggae melody with a veneer of spinning sonic cotton candy filaments. His inflection exudes a sublime trace of dancehall essence that donates high-voltage radiation to his voice, like an eddy of isotopes in exotic states.
Regarding the inspiration for the lyrics of "Marching Orders," Caleb says, "Marching orders represents anyone with a dream that can visualize every step it will take to see that vision through. No matter how long it may take, no matter how hard the road may be, we keep marching, "forward till my mission's complete!"
"Marching Orders" is lit! And The Green has it going on, beyond a doubt. The rhythmic components of "Marching Orders" pulse with dynamism, while the melody is infectiously delicious, exuding a hearing-secret-harmonies flavor that's scrumdidliumptious. And Busy Signal's splendidly mellow voice is the sugar frosting on the musical cake. I've already added "Marching Orders" to my personal favorites. This song is double-bing-bang hellishly good. Now I just have to hold my breath until the album drops.
Popular in the Community