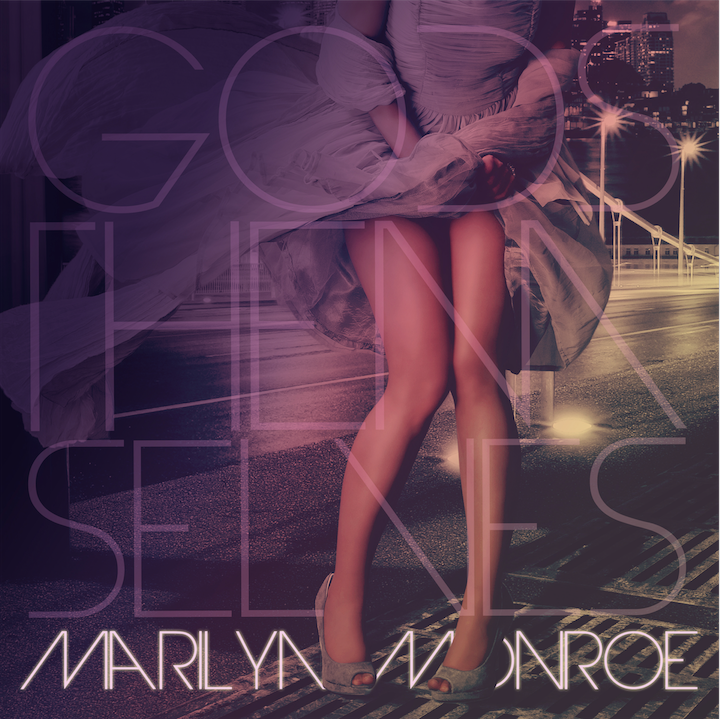 The Gods Themselves release a new single today, called "Marilyn Monroe." The single provides a taste of what to expect from their forthcoming EP, Glamour and Grime, slated to drop in February 2018. The EP is a follow-up to the band's 2017 album Be My Animal highlighting the song "Tech Boys," which caught the attention of Anthony Bourdain of Parts Unknown fame. The Gods Themselves will appear on Parts Unknown November 19.
Hailing from Seattle, Washington, The Gods Themselves is made up of Astra Elane on guitar and vocals; Dustin Patterson on bass and vocals; Josh Umami on keyboards and electronics; and Larry Joireman sits in the pocket. Billed as a disco punk, the band blends elements of punk, disco, no-wave and new wave into a stylish avant-rock-dance sound.
"Marilyn Monroe" begins with a pulsating synth and a potent beat, followed by the entrance of a rumbling bass and bright guitar riffs. The melody rides flavors of punk rock, no-wave and electronic dance set in a disco matrix. The result is what I call avant-garde-punk-disco, a sound emanating a tsunami of radiantly throbbing colors mingled with subdued hues of new wave psychedelia. The rhythm of the tune vibrates with raw visceral power. The sound is deliciously seductive making you want to get up and shake your booty. In fact, the overall feel of the tune is unadulterated sexy dance music.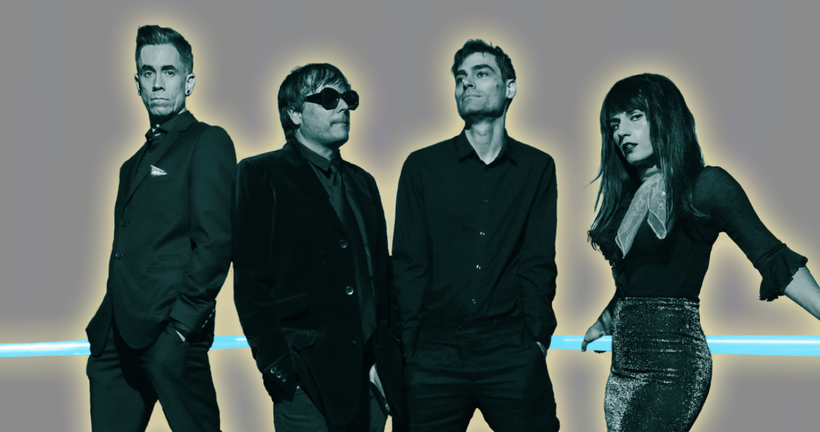 The ghost glow of the foaming, echoing vocals adds an accretion of harmonic energy that fills the tune with gossamer sultry excitement.
Elane's voice exudes a gorgeously dense effluvium of sensuality that approaches lethal levels. It's one of those purified molecular voices that glows with eddies of charged particles, like radioactive spangles of light moussed up to wildly exotic states of assertion. And when combined with the sonic flushes of the quavering, warbling synths it achieves a factor-five markup.
The lyrics of "Marilyn Monroe" indicate the lure of seeking what isn't presently possessed, the glitz and glamour offered by life. "I'm going to change my name / And shed my ball and chain / I've got a life to shine." And "Don't you wanna be like / The boys in the spotlight."
"Marilyn Monroe" is outstanding, full of an irresistible melody riding a compelling rhythm that aligns with the beat of your heart. And Elane's voice is undeniably seductive and electric, like the sonic personification of alpha/theta excitation. If "Marilyn Monroe" is indicative of the other songs on Glamour and Grime, it should be superb.
REAL LIFE. REAL NEWS. REAL VOICES.
Help us tell more of the stories that matter from voices that too often remain unheard.
This post was published on the now-closed HuffPost Contributor platform. Contributors control their own work and posted freely to our site. If you need to flag this entry as abusive,
send us an email
.