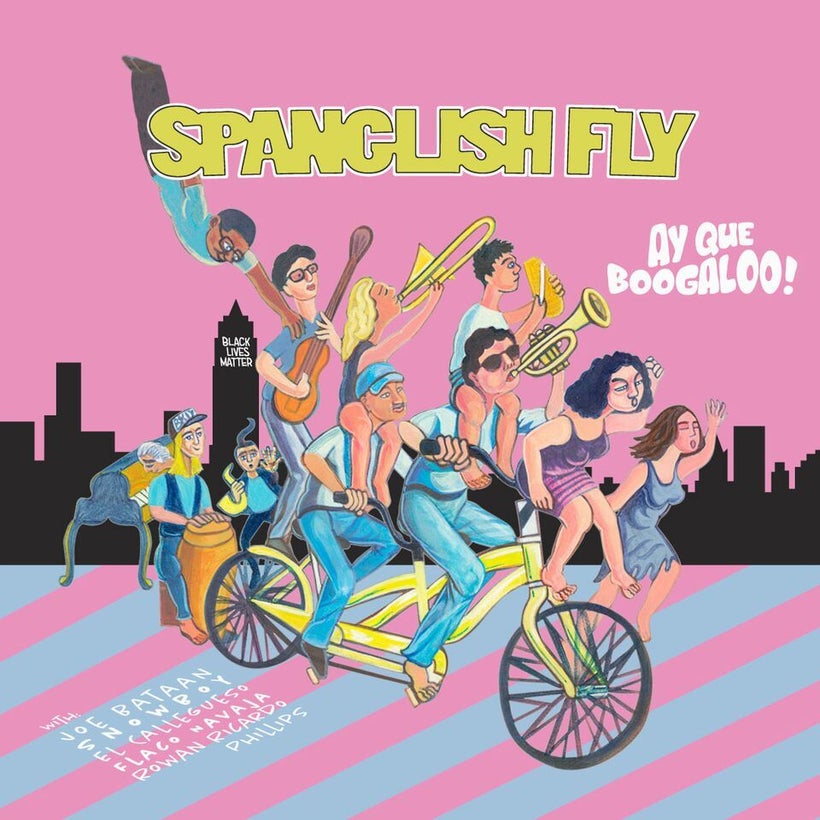 Spanglish Fly premieres "New York Rules" today. And it's peach! The song is from their forthcoming album Ay Que Boogaloo, slated to drop February 16 on Chaco World Music. Based in New York City, Spanglish Fly was birthed in 2009, when DJ Jonny Semi-Colon, aka Jonathan Goldman, noted the wallop packed by Latin boogaloo. He put together a band, and the rest is musical history.
Ay Que Boogaloo showcases guest stars like Joe Bataan, Snowboy, Flaco Navaja, El Callegueso and Izzy Sanabria, as well as the sumptuous double-lead-vocals of Mariella Gonzalez and Paloma Munoz.
The band is made up of eleven musicians: Jonathan Goldman, the leader, plays trumpet; Mariella Gonzalez on vocals; Rafael Gomez on bass; Matt Thomas on tenor sax; Paloma Munoz on vocals; Edwin "Machuco" Estremera on vocals and percussion; Ronnie Roc on bongo and bell; Arei Sekiguchi on timbales; Dylan Blanchard on percussion; Kenny Bruno on piano; Vera Kemper on trombone; and Stefan Zeniuk on baritone sax.
Spanglish Fly's sound amalgamates Latin and soul/R&B, along with flavors of bolero, New Orleans funk, swing jazz, and Arabic chant.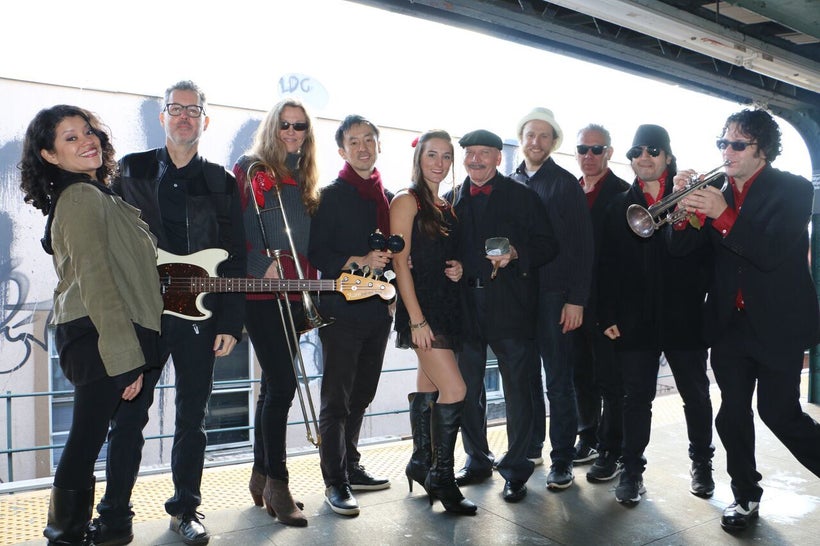 "New York Rules" starts off with piano, horns and a delicious polyrhythmic Latin groove emanating a rainbow of textures. The melody oozes thick flavors of R&B and soul mixed with the heady zest of mambo and son montuno. In other words, galvanizing boogaloo. A throbbing bottom heavy bass drives the rhythm, along with the crisp percussive elements. A sparkling piano handles the superior tones, while the horns hold down the middle, exuding burps and rumbling brays.
Bataan's gruff husky voice delivers a palpable rough energy that turns up the heat, as the backing vocal harmonies add luminous hues, especially on the chorus: "Everybody knows New York rules." The horns provide hi-watt voltage, especially the deep belch of the trombone, which gives the tune heft and punch.
Near the end of the tune, the melody switches via a piano bridge to a doo-wop jazz-flavored melody highlighted by a lush scatting female voice rife with a wicked Betty Boop essence of ebullience. And the femme fatale chortle at the end is devastatingly scrumptious, full of mischievous undertones.
"New York Rules" goes way beyond superb, entering the glorified realm of fabulous. The decorative sonic colors and overt field of rhythmic dynamism wields a delightful sensation that ripples through your body with hormonal joie de vivre. It's charming, spellbinding and irresistible. Whatever you do, do not forego "New York Rules."
Calling all HuffPost superfans!
Sign up for membership to become a founding member and help shape HuffPost's next chapter
This post was published on the now-closed HuffPost Contributor platform. Contributors control their own work and posted freely to our site. If you need to flag this entry as abusive,
send us an email
.