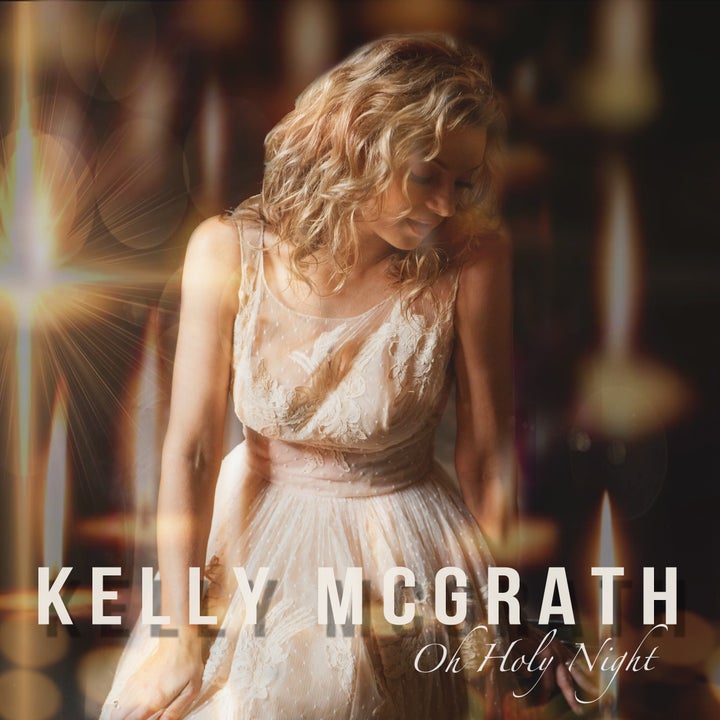 Today marks the premiere of "Oh Holy Night," from Kelly McGrath. And it's beautiful! A perennial favorite, the Christmas carol was composed by Adolphe Adam in 1847 to a poem – Minuit, chretiens (Midnight, Christians) – written by Placide Cappeau.
Kelly McGrath, one of Nashville's nascent superstars, released three albums in Los Angeles and toured the U.S. Her music video, "You and Me Today," premiered on CMT, and debuted on iTunes' Hot Tracks, collecting praise on Twitter from Mick Jagger. It was voted Number 1 by fans on CMT's 12 Pack Countdown. Her second single, "All That I Want," was featured on CMT and hit the Top 10 of the 12 Pack Countdown, resulting in a European tour. Kelly recently signed with Luna Music Group.
Kelly describes her approach to the song, saying, ""Oh Holy Night" is my favorite Christmas song, I think it has a nostalgic emotion and melody that everyone feels when they hear it. The most popular versions are by powerhouse vocalists with big orchestral productions, so I wanted to record a different version that's unique to me as an artist and make it personal, intimate, raw and live sounding with just an electric guitar and vocal, reminiscent to Jeff Buckley's "Hallelujah"."
"Oh Holy Night" begins with a mellow elegant guitar intro. When Kelly's crystalline voice enters the song assumes a vibrant translucence glowing with delicacy and serenity. The measured melody achieves emancipated hues of soft clarity riding on the imperturbable decorum of the reverberating guitar, imbuing the tune with a persuasive gentle swaying tone.
Kelly's perception and interpretation of the song emanates the myriad colors, the infinite graces innate in the gorgeous music, saturating the melody and lyrics in a glistening radiance of light. The flow of Kelly's exquisite voice instills the tune with an umbral revelatory essence that's transcendent and immanent, as if a solitary angel stood in the Empyrean before the Deity singing the Trisagion.
Unparalleled and sublime are the only words available to describe Kelly's voice, the kind of voice that magnifies the enjoyment of beauty in the presence of others. A mysterious rapport comes into play as she sings, revealing the subtleties and nuances, the dimming and crystallizing sonic flavors, trammeled in the richness of her expression.
All I can say is, "Wow!" What a wondrously stunning and charming version of "Oh Holy Night." Utilizing a single electric guitar imparts the song with elegant simplicity and a spiritual tranquility that borders on eloquent silence. "Oh Holy Night" is perfectly enchanting.
Popular in the Community