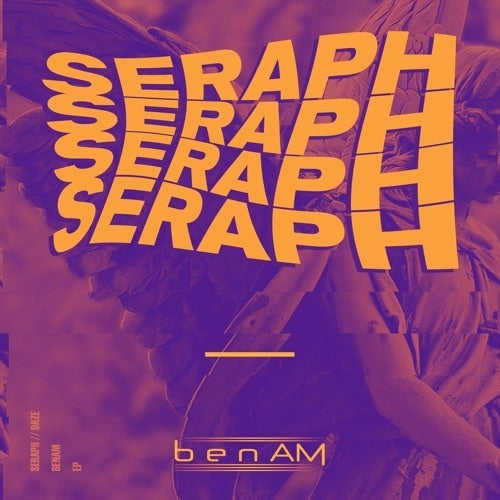 Huff Post is excited to premiere Seraph, the latest EP from benAM. Based in Los Angeles, where he's accruing legions of fans, benAM has been featured on Data Transmission's 'Mix of the Day,' along with stacking up beau coup plays on his remix of Sgt. Slick's "Everyday," and the wildly popular "Chrysalis."
Stylistically, benAM's sound merges electronic dance and progressive house elements into powerful throbbing music with hefty rhythms and brilliant melodies. His influences include a who's who of electronic music: Eric Prydz, Dirty South and Axwell.
"Seraph" opens with sparkling synths flowing into indulgent resonant keyboards. Whirling ascending tones surface as the pulsing rhythm jumps in riding on the aching pungent bassline, crisp percussive effects and the Jovian thump of the kick drum. The house melody shimmers with muscular energy as the exotic hues of the lead synth glimmer with radiant luminosity. As the energy drops and simmers, stuttering vocal effects inject staccato-like accents, giving the tune a tantalizing frostiness.
The melody reasserts itself, pulsating with myriad pigments and glossy colors. A second smoldering refrain exudes potently buffeting keyboards as the synths glow with subtle surfacing flavors.

"Daze" starts with a crunchy, crisp groove with spluttering synths providing elegant yet energetic dynamics. A vortex of synth sounds assumes a gleaming vacuum of washes that sweep you up and swallow you whole. The hi-watt effluvium of the tune takes on a captivating thrum soaked with fizzing momentum.
The highlight of "Seraph" and "Daze" revolves around the distinct layering. The harmonic tangs intermingle yet remain divergent, building textures on separate stratums. Then, as the spectrum of aural gradations attains the summit, the harmonic veneers collide, creating a wall of sonic pyrotechnics vibrating with palpable energy.
Seraph is completely and totally plush. The progressive house melodies mirror nuances of blooming patterns tailor-made for dancing, while the grooves release an infectious throb that's irresistible. To say benAM has it going on is an understatement. He takes progressive house music to dizzying new heights.
REAL LIFE. REAL NEWS. REAL VOICES.
Help us tell more of the stories that matter from voices that too often remain unheard.
This post was published on the now-closed HuffPost Contributor platform. Contributors control their own work and posted freely to our site. If you need to flag this entry as abusive,
send us an email
.