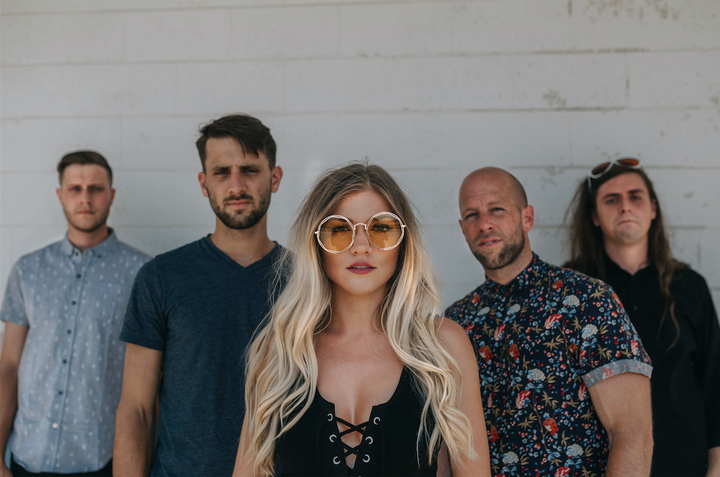 TOMKAT releases "Teardrops" today. The single is from Icarus, TOMKAT's full-length album, slated to drop October 13. Based in Denton, Texas, TOMKAT is made up of Katrina Cain on vocals; Andrew McMillan on guitar; Mike Luzecky on bass; Trenton Hull on synthesizer; and Jonny Harmon sits in the pocket. Although the album was recorded in 2016, it sat in stasis until Hull entered the picture, adding the electronic essence the band desired.
Stylistically, TOMKAT skirts the edges of jazz, rock, pop and electronic dance music, blending degrees of each genre into a sound radiating dark resolves and the inhibiting prospect of psychological anguish.
"Teardrops" starts off with an ascending synth, followed by Cain's inimitable voice and a crisp, shuffling groove. The melody emanates a measured R&B flow, along with hint of hip hop flavor set in a smooth electronic matrix, resulting in a cashmere dream pop sensibility. McMillan's brightly shimmering guitar accents add highlights of brilliance, as the synth provides misty, sinuous, elegant energy. The harmonic themes intersect when the shuffling rhythmic components of the bass and drums merge with the liquescent synth and sparkling guitar. Cain's voice is nonpareil, oozing gooey, molten sonic pyrotechnics that are simultaneously tantalizing, mesmerizing and colored with a textured sensual sonority. It's a voice charged with spectral auditory gesticulations, free-floating monomers and high-rez exoticism. The combination of Cain's evocative vocals and the radiant background vocals is delightfully delicious.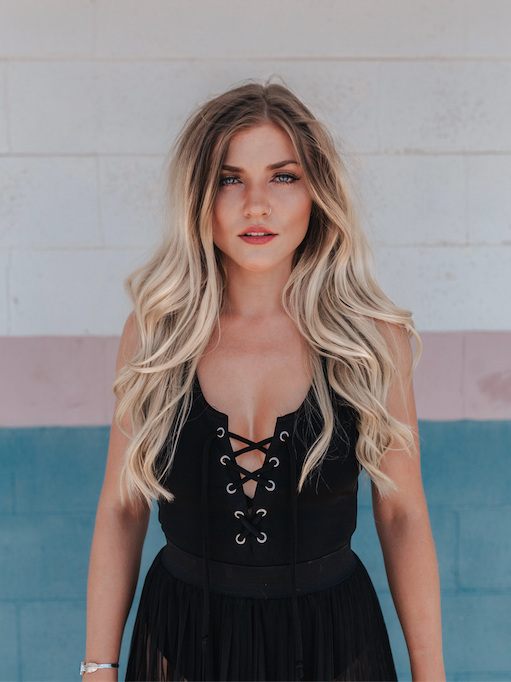 Ensconced in the lustrously gleaming melody, the lyrics of "Teardrops" go beyond time in the sense that emotion is beyond arithmetic, relating the anguish of a young woman camouflaging emotional collapse – "like teardrops on my mind" – behind a façade of sunny smiles.
TOMKAT most assuredly has it going on! The melody is lusciously contagious, emanating a hypnotic, memorable luminosity. The low-level groove shushes with narrative rhythm, allowing the synth and guitar to embed lozenges of subtle fluidics. And Cain's inimitable voice, with its shades of exotic saffron and emerald, is spellbinding. Put simply, "Teardrops" is one of the best songs of the year. It's already on the first tier of my personal playlist.
Find out more about TOMKAT here.
Download "Teardrops" here.