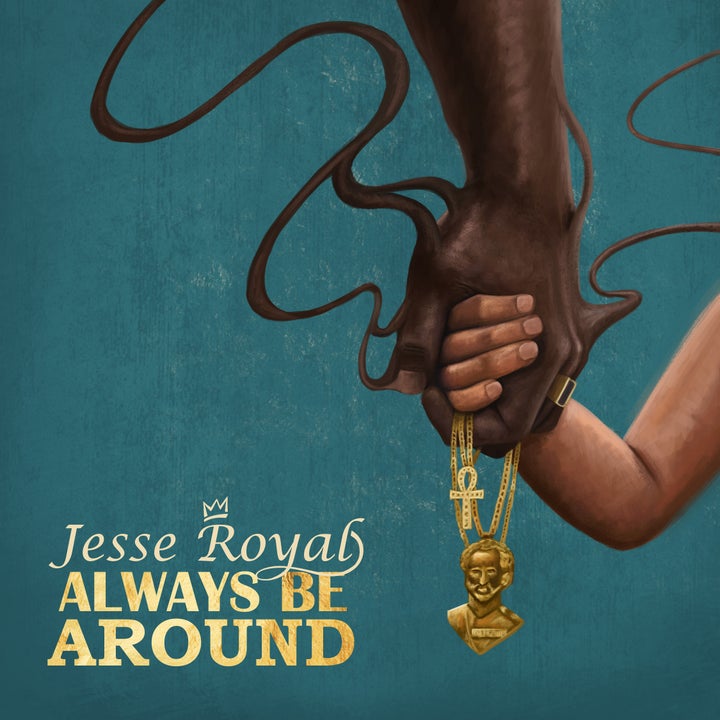 Today, Jesse Royal releases the music video for "Always Be Around." And it's lit. The song is from his forthcoming debut album Lily of Da Valley on Easy Star Records, slated to drop October 6. Jesse Royal is an integral part of what Jamaican writer Dutty Bookman refers to as the Reggae Revival, the resurgence of roots reggae music. Royal's emergence as a reggae star is astonishing and includes a feature in Vogue magazine, an appearance on Vice TV, a number one song in Jamaica and eight million hits on one video.
Stylistically, Royal's music is what I call contemporary roots reggae, incorporating present-day elements from hip hop, R&B and island pop into the roots reggae matrix. The result is music characterized by honoring God, socially-conscious lyrics and contagious melodies that pay homage to the Jamaican reggae legacy without being constrained by it, which would lead to mere mimicry. Contemporary roots reggae maintains the tradition, while simultaneously infusing fresh sounds and sonic colors into the tunes.
"Always Be Around" utilizes the minor key of the primary chord, providing the music with a can't-sit-still harmonic effect that's very effective because it adds an edge to the melody. The tune begins with a crisp intro composed of guitar, brass and a catchy one-drop groove. The Latin-flavored horns of the intro add a drawling siesta inflection that really establishes the mood and feel of the melody, which is cool, smooth and upbeat. Carefully crafted harmonic accents from a twangy guitar and plonking keyboards augment the melody. There's just a hint of hip hop flavor to the melody, a mellow, languid vibe that tip toes through the undertones with feline grace, adding silky elegance. And the backing vocals are simply stellar, giving Royal's voice a sonic backdrop to press forth from.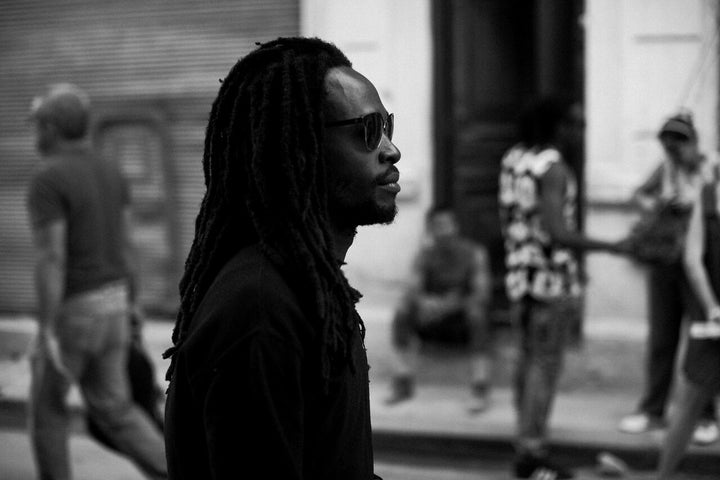 Royal's dulcet tenor emanates a soft, sensual huskiness that's enormously attractive. A rich voice, with an easygoing Jamaican lilt, it's a delight to listen to. His vast vocal range goes from indulgently sweet to intensely strong and evocative, especially on the chorus, where a gratifying flamboyance prevails.
Lyrically, the tune is a declaration of love and constant faithfulness, as Royal affirms that he will never let his lover down and always be around. "Baby, I would never let you down / Always be around / Baby, let's go do that ultrasound / Turn that frown upside down / Much more to come / Yo, this is just the appetizer / Future secure you're rockin' with a franchiser / Name ain't Michael Bolton / But I'll be your soul provider / Give you all my love / Oh no I ain't go be no miser / Sea top glider / Sorrow paralyzer / Nuh inna gallivanting / Man a real galvanizer / Any lock priser / Chakra exerciser / Miracle worker like the prophet named Elijah."
You simply have to love lyrics like this. The word play, the allusions, the tropes. What great stuff! No one can resist singing along with this song. The message is personal, proper and chock-full of lyrical hooks.
Watching the video is like watching a Disney animated production. The lyrics roll across the screen in cartoon font, with attendant puffs of smoke, lightning bolts, a figure on a motorcycle and even a dragon. It's fun to watch and sing along with and, more importantly, conveys a significant ethical message.
Jesse Royal has it going on! "Always Be Around" has it all: lyrical hooks, infectious melody, wonderful harmonics and Royal's lilting voice. "Always Be Around" is the best reggae song I have ever reviewed. It has hit written all over it, assuring Jesse Royal's place as reggae's new star.
If you get the chance, be sure to see him perform live. Tour dates: August 11: Indigo At The O2, Greenwich, U.K.; December 3: The Catalyst, Santa Cruz, CA; December 7 and 8: The Independent, San Francisco, CA; December 9: Mateel Community Center, Redway, CA; December 13: VENUE, Vancouver, Canada; December 15: Neumos, Seattle, WA; December 17: Wonder Ballroom, Portland, OR.
Find out more about Jesse Royal here.
Listen to more of Jesse Royal's music here.
Popular in the Community