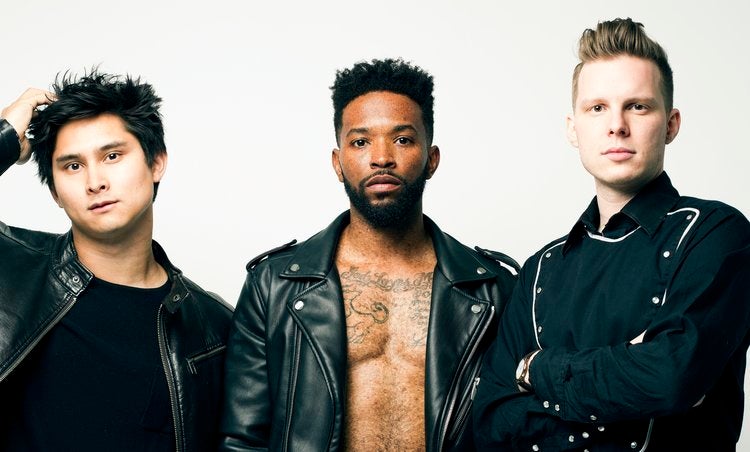 The new music video from Wolves premieres today. It's called "Animal." And it's fantastic! Wolves is made up of Marc Avery on lead vocals, Sean Carney on guitar and background vocals, and Rockwell Sands on drums, guitars and keyboards. The trio united with the goal of forming the "ultimate project," a band that would merge pop, urban and rock elements into distinctive, singular music.
"We wondered what it would be like if we took all these different influences we loved—artists like Michael Jackson, the Eagles, Coldplay—and rolled them all into one band today," Sands says.
The band's name – Wolves – stems from the first song the trio wrote, "Animal." According to Avery, "Wolves are majestic creatures that are bonded by an innate sense of the pack, moving in harmony as one unit towards common goals. I can't think of a better way to describe us. The three of us are all about the good of the group; every day we try to embody that philosophy in our music and beyond."
"Animal" opens with stuttering synths flowing into a pop-rock melody flavored with hints of smooth electro-pop. The infectious rhythm integrates components of pop, rock and EDM into a pulsing groove radiating glowing energy. Initially soft and indulgent, the melody builds inexorably and, when the chorus kicks in, achieves a glorious intensity shimmering with harmonics, dominating tones and colors.
When the music descends, purring with dewy vocals and a lightly riffing guitar and then ramps back up with zealous energy, the result is spine-tingling, like electrodes zapping bare flesh, especially when Avery puts his head back and howls.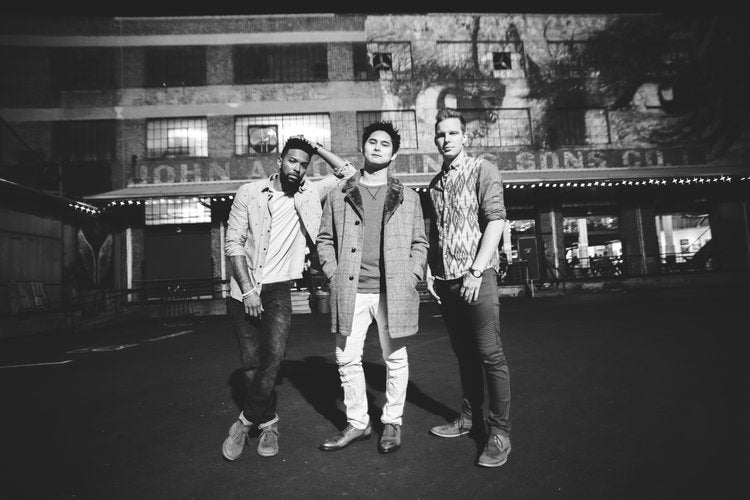 Avery's pure, silky-smooth tenor sets the song apart from any sense of mediocrity. It's a superlative voice, rich and potent, oozing sensuous tones hued with seduction and an exhilarating concentration of shuddering passion. And the background vocal harmonies infuse the tune with an essence of tumbling ferocity that's delectably dangerous and simultaneously tempting.
The lyrics of "Animal" convey an urgent hyper-sensual atavistic compulsion, a havoc of emotions that refuse to recede until the primal hunger is satisfied. "Love me like an animal."
The video, produced and directed by Alex Di Marco, opens with the band playing on a rooftop and then cuts to a beautiful woman in a night club, followed by the band playing in the woods. A group of party-goers, dressed as vampires, walk beneath a full moon, signifying the appearance of creatures of the night and unfulfilled dark desires. The amalgamation of the erotic music and the images is wickedly irresistible.
"Animal" is marvelous. The mesmerizing melody promotes an exigent pressure of gorgeous sound, while the pulsing rhythm throbs with intimate tumescence. And the imminence of Avery's voice fills the tune with fervent subliminal cravings. I can't praise "Animal" enough; Wolves hit the sweet spot.
REAL LIFE. REAL NEWS. REAL VOICES.
Help us tell more of the stories that matter from voices that too often remain unheard.
This post was published on the now-closed HuffPost Contributor platform. Contributors control their own work and posted freely to our site. If you need to flag this entry as abusive,
send us an email
.