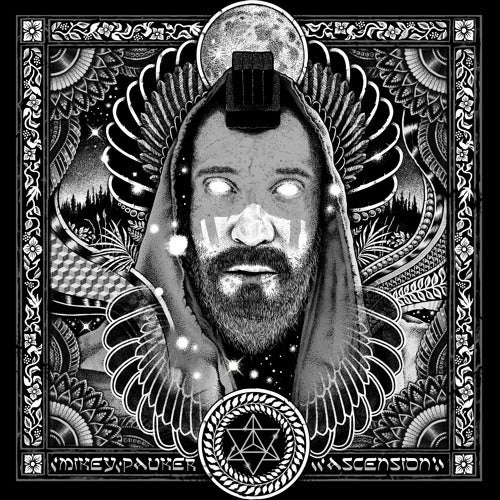 Folk/World artist Mikey Pauker will drop his new album, "Ascension," on January 26. The album represents a stylistic divergence from his past electronic approach, merging elements of folk, reggae and hip hop à la Bob Marley, Van Morrison and The Police. In anticipation of the album, he premieres his new music video, called "Rise."
"Rise" rides a cool soft reggae-flavored melody with a pungent rhythm. The song highlights Pauker's poetic lyricism and inimitable voice, rife with exotic aromas and distinctive novel colors. The video, directed by Gabriel Diamond with Candice Holdorf, is a moving reminder of the qualms individuals deal with on a daily basis.
Huff Post spoke with Mikey about his musical influences and his forthcoming album.
How would you describe yourself?
I'm a big-hearted, spiritually-sensitive, communal activist searching for a balance between self-care and social transformation. I constantly turn to music as a craft that can create new communal bonds and allow each person to dive more deeply into their inner light and inner shadow.
What is your songwriting process? Do the lyrics come first, or the music?
I rarely sit down with the intention to write a song. I usually press record on my iPhone, pick up my guitar, and freestyle until I find a hook. I'll build the song around the emerging central idea. Sometimes it feels like I found something substantial in an hour, other times it can take months. Most of the songs on my new album started as a hook with lots of gibberish before they turned out the way they are now. In terms of the lyrics, when I was studying at a Jewish seminary in Jerusalem I learnt the skill of havruta—studying text in partnership—how to share the inner teachings of my heart.
What musicians influenced you the most?
My parents were big fans of Paul Simon; "Graceland" was the soundtrack of my childhood, along with Jeff Buckley, and The Police. As a youth in Orange County, the intensity of underground shows exposed me to a live music scene that was generating primal energy and strong communal bonds. In high school my musical palate evolved and I began listening to a lot of Coldplay. They taught me the craft of writing melodic hooks, how to capture an audience's attention with powerful, emotional dynamics. In college I got into folk music, like Bright Eyes and Elliott Smith. I was also introduced to Wu Tang, Talib Kweli, Living Legends and Bay Area Hieroglyphics. More recently, Bon Iver, early Bob Marley, Trevor Hall, Tubby Love and Nahko and Medicine for The People have been huge inspirations.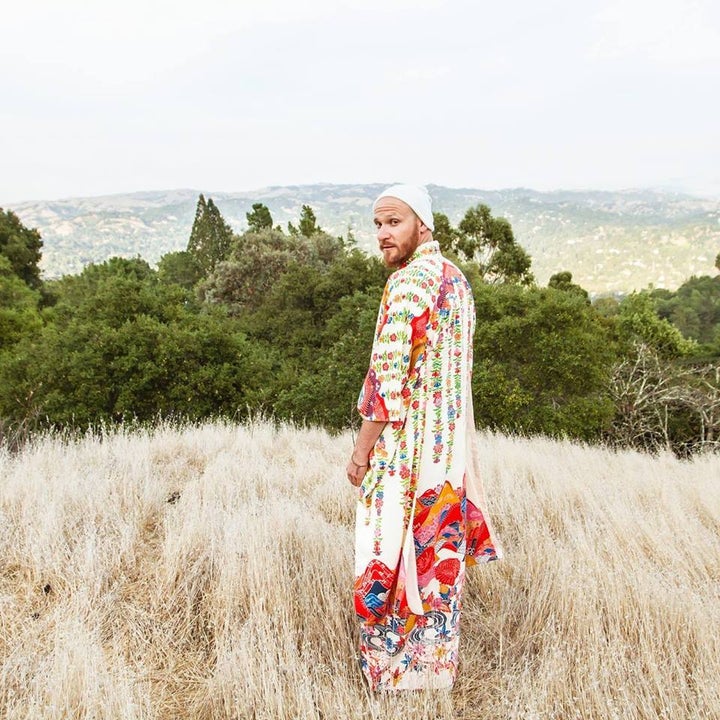 Where do you find inspiration for your songs?
A couple of years back, I was feeling stuck in my songwriting process. My manager at the time introduced me to Shiva Baum (an Independent A&R Executive) who coached me on how to cultivate my own songwriting process. He gave me tools to improve my songwriting and live performance that I would have never accessed on my own. While developing his career one of the most influential mentors of his life was Rick Rubin. Fortunately, Shiva was able to share with me much of the wisdom he learned from Rick and I was able to benefit from those teachings. All of my songs came out of personal spiritual experience, ancient Hebrew texts, and personal epiphanies that I worked through with Shiva.
I really like your new video. What inspired the song?
We live in a dark time. Can you believe everything that has taken place in this past year, let alone this week?! Shiva and I were having a session talking about the fragility of contemporary world-politics and how it's our responsibility to stand up as warriors of the heart. I met the video's director, Gabriel Diamond, at Ecstatic Dance in Oakland, and once I watched his documentaries I knew he was the director of my new video. In the video, there are no actors; everyone you see in the video is sharing a real reflection about their vulnerability. It's a documentary music video.
What was the inspiration for your forthcoming album, "Ascension?" And do you have plans for another album in the future?
"Ascension" is a collection of songs that have saved my life. I was going through a bout of depression this past year and these songs emerged as the medicine I needed. When I sing these songs, they let my soul confront and be at peace with my personal shadows. As I've begun to share these songs, I'm noticing that I'm not alone; these songs are also serving as medicine for so many other people. The album came together under the production of Warren Huart (The Fray, Matisyahu, Trevor Hall). The plan is to record another album with Warren in the future, but first we gots to tour!
Any plans to tour? And will you be getting out to California to perform?
I'm stoked you asked! Yes, I'll be on the road extensively this year to promote the release. In the immediate future, I'll be at Open Temple in Venice Beach on Friday Jan 19th, and at the Key Tea in San Rafael for my "Ascension" Album Release Concert on Thursday January 25th (with an opening set by Annie Anton). I'm then headed to the The Big Island of Hawaii to perform at Flow Fest, an amazing festival with artists such as Tubby Love and Amber Lily, EOTO, Cas Haley, Mike Love, and Chris Berry. You can also catch me at Bhakti Yoga Shala in Santa Monica on Feb 23rd. In April, I'm headed on tour with world famous Kirtan band Shantala and we'll be playing all over California and Arizona. In May, you can catch me at Shakti Fest (Joshua Tree) with Jai Uttal and MC Yogi. As you can tell, we've got big plans for the rest of 2018!
Popular in the Community