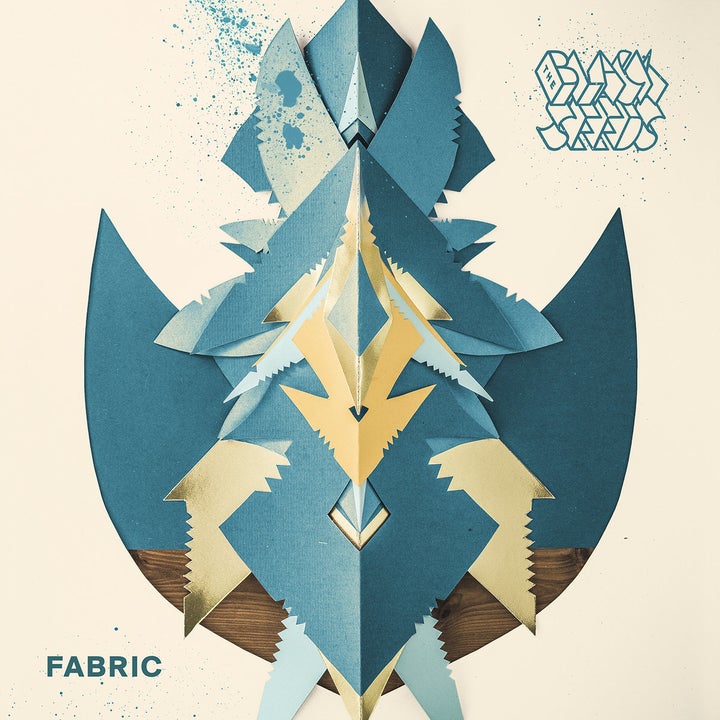 The Black Seeds release a new music video today, called "Back To You." It's from their forthcoming sixth studio album, Fabric, slated to drop next Friday. Hailing from Wellington, New Zealand, The Black Seeds is one of the foremost musical groups in the world. The band is composed of Barnaby Weir on vocals and guitar; Daniel Weetman on vocals and percussion; Jarney Murphy on drums; Nigel Patterson on keyboards; Ned Ngatae on guitar; Francis Harawira on bass; Barrett Hocking on trumpet; and Lucien Johnson and Matthew Benton on saxophone.
Stylistically, The Black Seeds are billed as a reggae band. Their music is rooted in reggae, but the band doesn't place any limits on its sound, crossing over into funk, dub, afro music, pop, rock, soul and R&B. That being said, even when they cross over, their sound usually carries small or large dollops of elemental reggae or raga.
"Back To You" begins with keyboards, a steady groove, soft background vocals and blooping-like laser sound effects. The melody emanates a funky R&B element with a slight reggae flavor running through it. The keyboards and guitars provide the reggae feel, exuding a skank relish that's piquant but that doesn't overwhelm the funky R&B essence. And if you listen carefully, you can hear Murphy's drums alternate between a one-drop beat and a traditional cool R&B beat. Shimmering synth effects add brilliant accents and harmonics to the tune. The recurring luminous background vocals juxtapose with Weetman's husky tenor, while Harawira's bassline gives the tune a potent rhythmic balance in combination with the drums.
Weetman's voice delivers a rich huskiness simultaneously rife with a smooth silky timbre that's pleasing to listen to. His phrasing is excellent, never forced; and his inflection is clean and colorful. Once you hear the song, you can't imagine another voice singing it with the same compact gruffness.
Lyrically, the song speaks to the muscular emotional power of former relationships, the immutable strength of an old flame that deserves to be rekindled and maintained.
"Take me back to a time / When I knew we were rhyme to the season / Holding on to all of the reasons / While you and I survived." And then on the chorus, "I always seem to come right back to you now / Believe in me and I believe in you."
The video, created by Connor Pritchard and Jasper Jay, provides a buoyant, vibrant experience. Weetman sits in front of the camera singing about reawakening emotions, while female hands walk over his shoulders and up his neck. Animated lights glimmer where the hands touch him. The video cuts to members of the band playing their instruments as the female hands interrupt and bother, finger-walking across keyboards and along guitar necks. The old flame appears, as the hands begin twisting yarn about her face and Weetman's face. Then the hands begin applying paint to their faces, as confetti falls from above. The effect of the video is ebullient and expansive.
The Black Seeds have it going on! "Back To You" is a wonderful feel good tune with a contagious reggae-lite flavor, irresistibly optimistic lyrics and superb instrumentation. I will be adding this one to my personal playlist. And I can't wait for the album to drop.
Popular in the Community