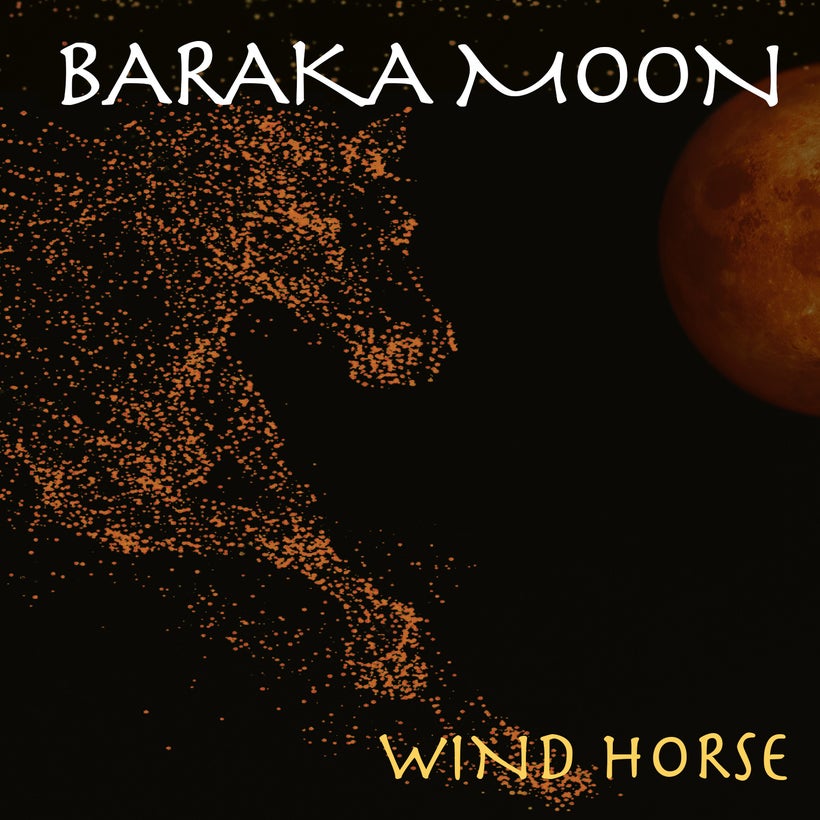 Baraka Moon releases the music video for "Bismillah" today. "Bismillah" (blessing) is from the band's album Wind Horse, which dropped October 6. Baraka Moon blends influences from mystical Sufi trance songs, Indian ragas, African beats and Aboriginal didgeridoo into numinous electrical dance music projecting positive messages of peace and tranquility.
Based in San Francisco, Calfornia, the band is made up of Sukhawat Ali Khan on vocals and harmonium; Stephen Kent on didgeridoo, percussion, bass and guitar; Anastasi Mavrides on guitar, bass and backing vocals; and Peter Warren sits in the pocket.
The harmonium, aka pump organ, reed organ or melodeon, is a free-reed instrument emanating a unique tone, while the didgeridoo is an Aboriginal wind instrument from Australia that projects cavernous reverberating sounds. The sounds are rhythmically altered by means of volume and timbre.
"Bismillah" begins with exotic vocals and mystical guitars riding a funk-based groove. The flavors of pop, funk and rock sit in a Sufi matrix exuding a particular quality of scintillance, mystical susceptibility, fervor and muted urgency. The thrumming of the didgeridoo provides a deep quavering resonance like a membrane of sound emanating from an abyss. Quivering glows from the harmonium imbue a blush of sonic hues. The combination of the drums, didgeridoo and bass inject the tune with a potent rhythmic element pulsing with luxurious glamor and rumbling opulence.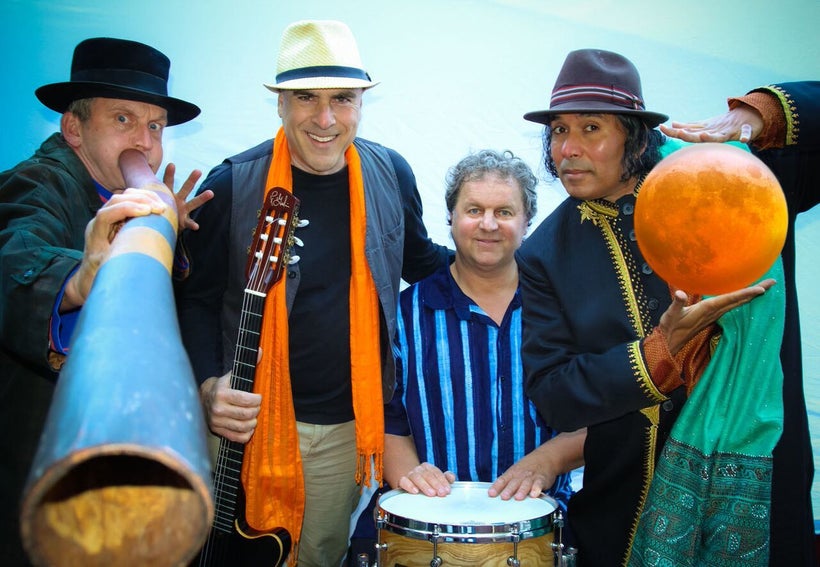 The vocals assume vibrating chant-like qualities with a lustrously mysterious sheen both mesmerizing and appealing. Devoutly humming background vocals imbue a muted radiance of undulating layered harmonies.
The video approaches the surreal in its artistic presentation, mixing images from concert footage shot at Summer Festivals in California and Oregon with everyday life scenes in Lahore, Pakistan, including shots of holy mosques. The mosque shots display delightful psychedelic effects adding to the transcendence of the music, while the concert footage reveals the superb musicianship of the band.
"Bismillah" creates a whole new paradigm of musical style. The Sufi melody along with the funk and pop-rock sensibility opens the door to a type of music indescribably delicious, full of striking pigments of color and a spiritual extract that's extremely infectious. Baraka Moon delivers the good on "Bismillah." It's excellent!
If you live in Northern California, you can see them live at Ashkenaz, Berkeley, CA, on November 24.
Calling all HuffPost superfans!
Sign up for membership to become a founding member and help shape HuffPost's next chapter
This post was published on the now-closed HuffPost Contributor platform. Contributors control their own work and posted freely to our site. If you need to flag this entry as abusive,
send us an email
.