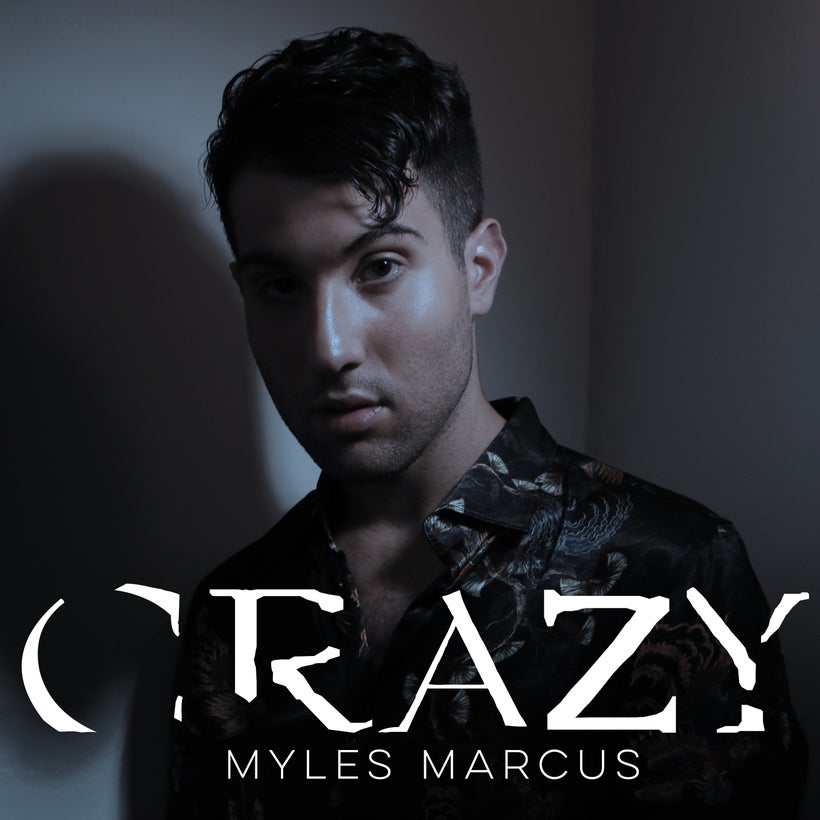 Today marks the premiere of "Crazy," the new music video from Myles Marcus, whose steadfastness and resolve resemble that of the biblical Job. Musically inclined, by the time he was thirteen years old, Myles was releasing covers on the internet, followed by "Jump," an original song, which led to collaborating with Roy "Royalty" Hamilton. Later, Myles attended Berklee College of Music in Boston. After college, Mr. Hamilton signed Myles to an artist development deal up in Toronto, Canada. His move to Toronto was that of a true starving artist; Living on a couch, no friends, and left with nothing but his songs and a dream. It was this time of struggle that brewed an undying hunger for success in the industry that can be considerably unforgiving.
His resolve and dedication burning at a fervent new heat, Myles' revival begins with "Crazy," which demonstrates Myles talent and contagious musical style, a blend of indie pop, R&B and electronic elements. "Crazy" was produced by Toronto-based Dusty Chesterfield and co-written with Roy Hamilton III, Dusty Chesterfield and Danica Bucci.
Opening with a potent resonant piano and Myles' distinctive impassioned voice, "Crazy" rides an electro-pop melody glowing with energy and tumultuous emotions. An austere synth emerges in the background, intensifying the dark passion of the melody. A gently thumping kick drum injects a throbbing rhythm akin to a beating heart, as the radiance of background vocal harmonies add pervasive escalating hues to the tune. A tight, gorgeous guitar solo flavored by hushed vocal accents is terrifically effective.
Myles' tenor exudes a palpable tenderness and aching colors of tumescent anguish. It's an affluent, expressive voice with a charismatic aura that emanates a hypnotic ambiance. Intense, poignant and vulnerable, it's a voice capable of powerful projection and emotional conviction.
"Crazy" is about the notorious heartrending reality of being in love with someone who is an addict and the attendant constant camouflage of truth. The lyrics to "Crazy" expose the truth with raw veracity.
"Is it wrong to stay together / If nothing lasts forever / As we close another chapter / With no happy ever after / You feel deep into my arms / And I feel deeper into yours / You better believe my love is strong / Cause I been crazy all night long / Cause I been crazy / Crazy all night long / Just staring at the ceiling / Nothing to believe in / Left out of reason / Are you feeling what I'm feeling."
The video, directed by Nolan Begley and Spencer Torok, depicts the crazy emotional rollercoaster of a relationship with an alcoholic. Myles lies in bed after another sleepless night of worry. His girlfriend gets out of bed and makes coffee, spiking hers with vodka. He is crazy with indecision and his feeling of futility. Later, as he tries to keep her from drinking more, her inability to stop is obvious. Myles puts on his coat, preparing to walk out. But in the end, he can't because he loves her.
The power of the video is stark and moving.
"Crazy" is crazily good! The compelling melody and heartbeat-like rhythm merge beautifully, while Myles' voice infuses the music with weighty passion. There's a scintillance and urgency to "Crazy" that make it a definite pop sensation. It's a knockout!
This post was published on the now-closed HuffPost Contributor platform. Contributors control their own work and posted freely to our site. If you need to flag this entry as abusive,
send us an email
.