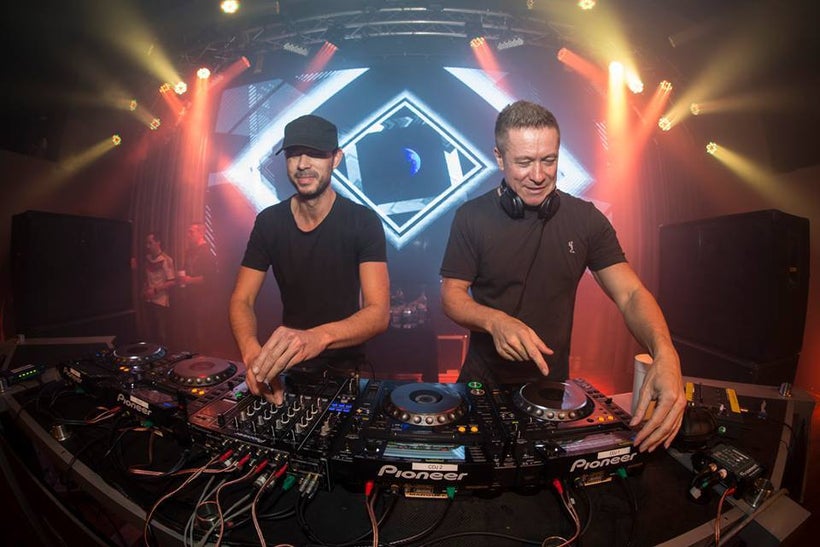 Huff Post is excited to premiere the new music video – "Fall Into You" – from Cosmic Gate & JES. The song is from Cosmic Gate's latest album, Materia. The song was a major hit, getting 3,000,000 streams on Spotify, following the previous knockout collaborations, "Flying Blind" and "Yai (Here We Go Again)."
Cosmic Gate is Germany's most popular electronic music duo. Working with a literal who's who of trance and house music superstars, like Armin Van Buuren, Markus Schulz and Ferry Corsten, the duo has created stylish, contagious trance music. Spectacular remixes of Tiesto, Deadmau5 and James Horner's "I See You," from Avatar, put them at the pinnacle of DJ Magazine's Top DJs Rankings eleven times in the last fifteen years.
New York City's JES, recipient of three Grammy nominations, claimed Billboard's Number One spot with "As The Rush Comes" and "Imagination," and has worked with top-notch producers: Tiesto, BT, Armin Van Buuren and Above & Beyond.
"Fall Into You" establishes a cool hypnotic ambiance immediately with a blanching emerging synth and potent throbbing pulse. The tantalizing flow of JES' plumy voice injects a delicate membrane of pale hushed colors oozing embers of smoldering passion. As JES' voice peaks and fades, an orchestral glow takes shape, and then builds to an all-out EDM melody chock-full of muscular thumps and crisp percussive bites, as well as evolving glossy opaque colors that climax, and slowly drop into blushes of tones riding underneath JES' sensuously indulgent voice.
The gorgeous affluent translucent texture of JES' voice permeates the tune with electric intimacy, a ground zero slow motion whirlpool of desire balanced on anisotropic waves. It's rich and simultaneously transient, lush yet ethereal, like an eternal inner swoon. It's captivating beyond reason.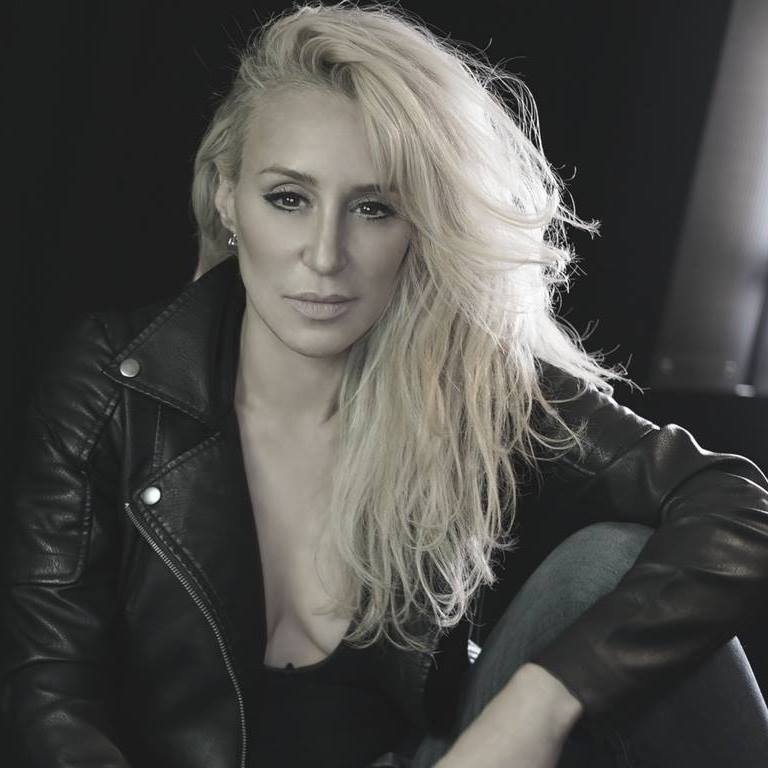 The lyrics betray a mystical cataclysm of emotion refusing to subside or dissipate.
"What is life? / Without you in it / I wish I was that strong / Without a reason to go on / How does this work? / If you're not here with me / You say we don't belong / And you're better off alone / But you got me running, running, running so wild / Looking for a way to make it down that winding road / Cause I could fall into you / I'm gonna fall into you / In the still of the night / Take the thorn from my side / I'm gonna fall into you / Just fall into light / Under the midnight sky / I'm gonna close my eyes / And just fall into you."
The video, directed by Olaf Guerrero and Katheryne Ktee Thomas, depicts JES floating and somersaulting through black space, as if in dream sequence. Lightning flashes light up the darkness of the void in which she drifts. The video is pregnant with mysterious symbolism and an atmosphere of magnetic charm.
"Fall Into You" is marvelous. The peaks and drops of the melody radiate delicious harmonics, while the pulsating energy of the rhythm ensnares you in its dynamic clutch. JES' voice encompasses emergent flavors approaching the apotheotic. With "Fall Into You," Cosmic Gate demonstrates their preternatural talent.
REAL LIFE. REAL NEWS. REAL VOICES.
Help us tell more of the stories that matter from voices that too often remain unheard.
This post was published on the now-closed HuffPost Contributor platform. Contributors control their own work and posted freely to our site. If you need to flag this entry as abusive,
send us an email
.