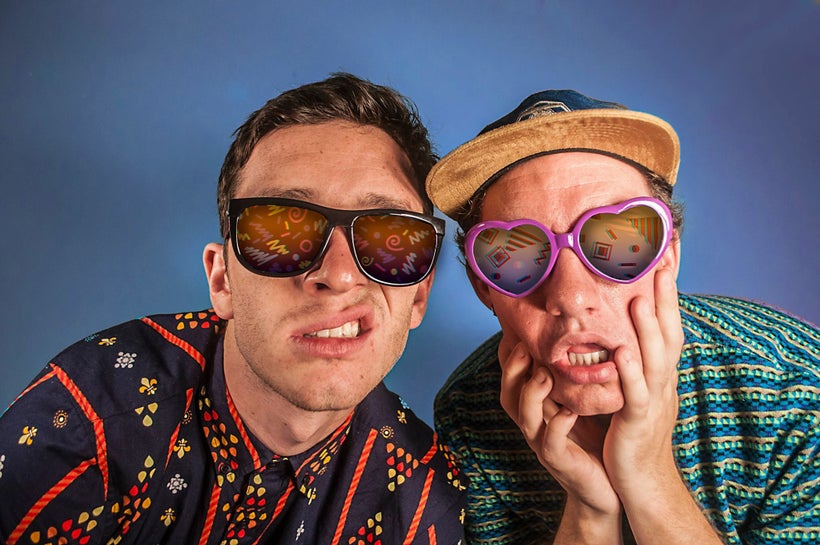 Little Stranger premieres a new music video today, called "Girl III." And it's hecka-good! The song is from Little Stranger's latest EP, Techniques.
Hailing from Charleston by way of Philadelphia, Little Stranger is made up of John Shields aka Leaf Eater, and Kevin Shields aka No Bueno, who describe themselves as "two brothers from other mothers with the same last name." Stylistically, Little Stranger fits under the hashtags of hip hop, indie and quirky indie hip hop. In other words, kind of like Gorillaz and Twenty One Pilots, only better. It's better because it's stylish music instead of stylized music.
"Girl III" began life as "Girl, Don't Come Around," a tune by Long Miles, a Charleston band John Shields used to be part of. Little Stranger reworks and modifies the song, infusing it with innovative hip hop flavors.
"Girl III" begins with taut warbling synths and filtered voices, and then transitions to a cool hip hop melody riding an assertive snare and kick pedal. There's a nimble pop flavor running through the melody. A crisp metallic guitar injects bright harmonic accents while the subterranean bass pulses out a contagious rhythm. The vocal harmonies are delicious, ranging from filtered rapid-fire articulation to smooth mellow tones emanating luminous colors.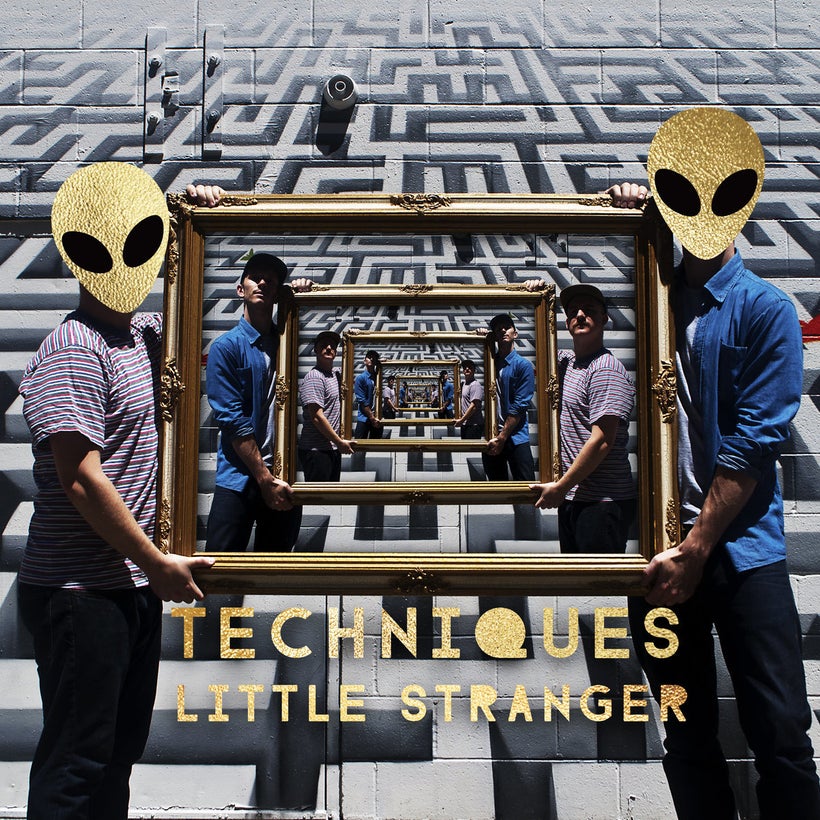 The lyrics of "Girl III" express the psychological parameters associated with the pervasive haunting memories of a former flame, memories that, instead of dissipating, become all-consuming.
"Girl, you been living and breathing deep inside my head / From the minute I wake up until the moment I'm in bed / Movies and television and all the books I've read / Every one reminding me of you instead / Why you wasting my precious time / Hanging back so you can grab my mind / Dig yourself out from that black hole / Make your way to the heart you stole / Girl, I forgot you were the finest / I forgot how I used to boast / I forgot about your flyness / About the coolest f**king mama on the whole east coast."
The video is both delightful and superb in its humorous gender-busting presentation. Two young women, one of which sports a fake moustache, emulate their male counterparts in movements and affectations. As she dresses, the mustachioed young woman wears tidy whiteys and tucks her package into her jeans. Later, while eating ice cream cones, her moustache gets stuck on her ice cream. The most amusing part of the video is when the young women, backs to the camera, urinate on a wall. The video concludes with the two women passing by two men caparisoned in dresses. They ogle the men as they walk by, then turn and yell out at them.
I can guarantee that Little Stranger has it going on! The infectious melody and throbbing rhythm demand you listen and move to the music, and the vocal delivery and harmonies suffuse the tune with brilliant timbres full of texture. Meanwhile, the chorus is irresistible; you can't help but sing along with the captivating rhymes. "Girl III" is lit!
Download "Girl III" here.
REAL LIFE. REAL NEWS. REAL VOICES.
Help us tell more of the stories that matter from voices that too often remain unheard.
This post was published on the now-closed HuffPost Contributor platform. Contributors control their own work and posted freely to our site. If you need to flag this entry as abusive,
send us an email
.