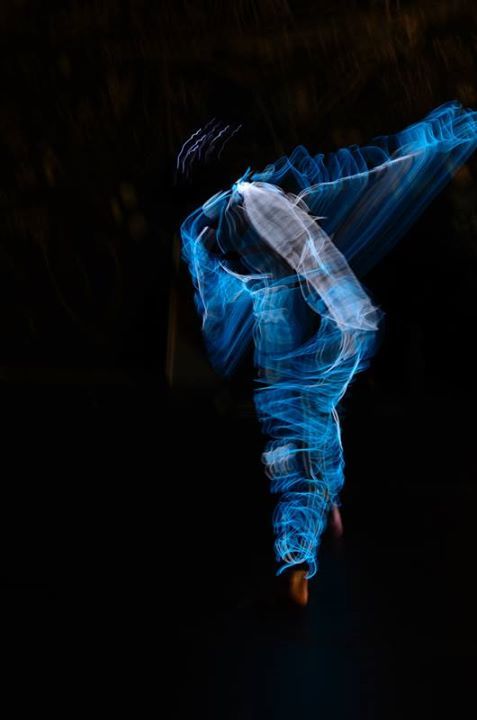 The Breaking releases the music video for "Gone Electric" today. And Huff Post has it first. Hailing from Portland, Oregon, in the Pacific Northwest, The Breaking is made up of Adam Sweeney on vocals; Tim Karplus on guitar; and Rick Bouvette on bass.
The band's sound is best defined as alternative rock, incorporating elements of 1990's guitar pop and rock into their own uniquely flavored brand of alt rock music with influences from Radiohead and REM.
"Gone Electric" opens with radiant, crunching guitar riffs, followed by an emerging brightly coruscating guitar that adds dual layers of brilliance. The groove kicks in and the melody descends a notch, riding a cogent but mellow alt rock essence driven by the guitars. The melody falls away on the chorus, and then ramps back up, flowing forth smoothly, with sparkling sonic accents and tantalizing harmonics. Rather than a wailing guitar solo, the band introduces a mellow, fluidic solo of textured energy that's very effective. Diaphanous background vocals add a glittering wave of shine as the tune crescendos.
Sweeney's voice emanates a moody, ruminative relish that provides a residue of vibrant color. It's an evocative, high tenor thick with wisps of horizontal sonority slicing the air like a sonic fingertip, illuminating the music with a delicate sheen of force like cerulean blue extended from a pinpoint of black. In short, it's a wonderful, rich voice, rife with a sharp timbre pleasant to listen to.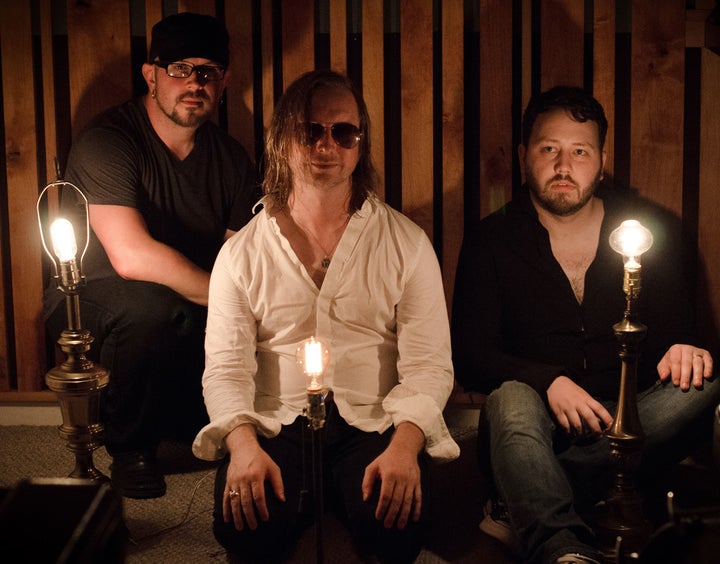 The lyrics speak to the universal human desire to reinvent ourselves, to alter our identity and somehow become more thrilling and cool – the yearning to convert to an electric personality.
"You let your hair grow long / You started a new phase / Playing major star in minor key / Old leather jacket on / All of your cute things in place / Motorcycle boots and tattoo dreams / Nobody ever said it would be easy to do / I think it's gotta start with you / You've gone electric, gone electric, gone electric now."
The video, taking a cue from the song's lyrics, presents a stylized electric panorama featuring blue neon lights encasing a darkly silhouetted figure. The video opens with the band playing in what appears to be a church or a funeral home, rows of empty pews watching the performance. The electrified figure prances and pirouettes in a large room full of contrasting light and dark shadows. The black hood covering the figure's heads adds an eerie, tense quality to the fluid movements of the figure, as if imprisoned in private aspirations. As the muted solo declares, the figure climbs stairs, revealing her face. Her hair flows freely, imbuing her with increased energy as she dances before an artificial sun.
The video is darky austere, even though the neon is radiant, giving the images the de-rezzed feel of mimetic carbon, as it attempts to change into something more viable.
For all intents and purposes, The Breaking has it going on! "Gone Electric" emanates a powerful, irresistible sonic thrum. The contagious melody tumbles with a tantalizing rhythm that oozes into your soul, while Sweeney's compelling voice suffuses the tune with tumescent dynamics that undulate hauntingly. "Gone Electric" is a superb alt rock song.