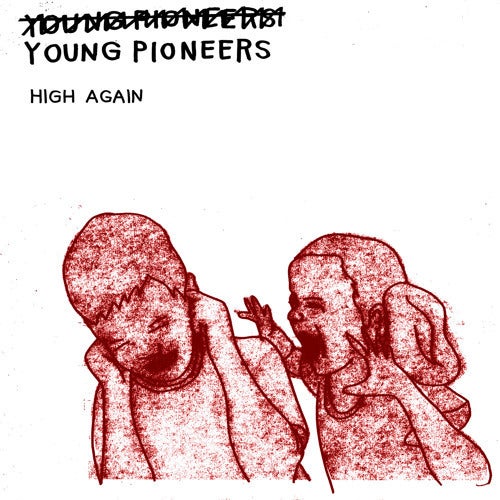 Seattle's Young Pioneers premiere the music video for "High Again" today, from their album of the same title. Originally formed in 1982, the Young Pioneers never dropped a full-length album before the band dissolved in 1987. After a quarter-of-a-century interval, the band reincarnated and includes three of the four original members – Chris Pugh, Brad Sweek and Scott Vanderpool – along with two new members, Sasha Parks on bass and Colm Meek on synths.
Known for their punk pop sound, the latest re-embodiment of the Young Pioneers retains a similar stylistic flavor, merging the raw energy of post-punk edginess with aggressive pop elements into hard-hitting music that smites the viscera.
"High Again" opens with fuming fuzzy guitars, followed by a Jovian heaving rhythmic pulse. The post-punk melody discharges a forceful dangerous effluvium of indignant energy with aromas of galvanizing psychedelic surf colors tossed in to add bite. Sasha's bass allied with the Bonham-like wallop of the drums propels the rhythm like a bull in a China shop.
The temperament of the vocals is not subtle, injecting an undercooked, impulsive reckless dynamism throbbing with cynicism and outrageous textures. On the chorus, the harmonies assume a turbulence of emotional intensity that refuses to subside. The vocals exude a palpable aura of immediacy that's caustic and penetrating.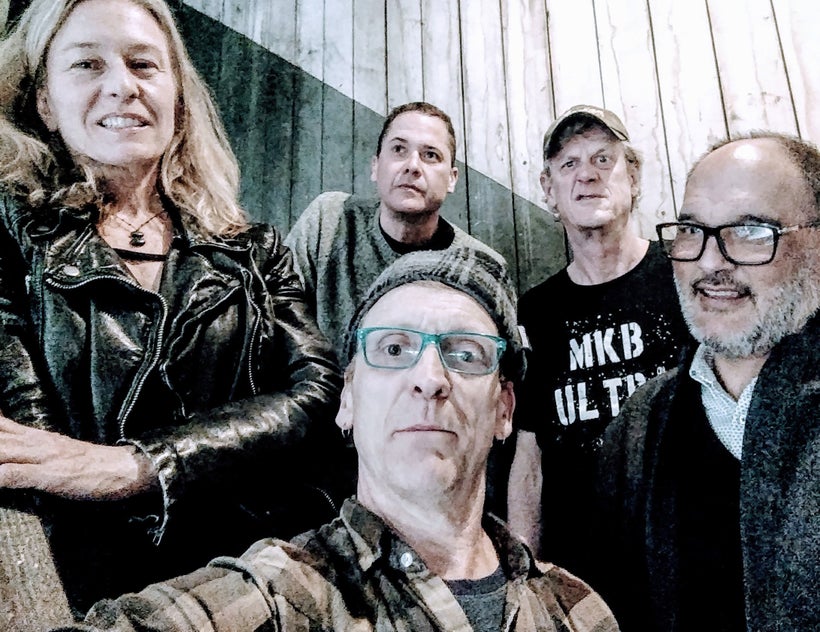 The lyrics of "High Again" revolve around the assertive question: "Let me ask you if you're high again / Cause you always look the same way." The question, as posed by the Young Pioneers, carries off-the-wall implications sparkling with vibrant witticism.
The video immerses viewers in a kaleidoscopic mélange of scenes imbued with effervescent thrumming colors and entertaining energy. The band members wear navy blue jumpsuits with white stars as they play their instruments and cavort in a variety of settings: a stairway, riding a carousel, exiting a lake, inside a workshop and leaving a van full of smoky fumes, harking back to circa-1980 low-riders puffing out plumes of marijuana vapors. The video is exuberant and induces multiple responses both nostalgic and proximate.
"High Again" is delish! The ferocious punk melody delivers infectious oomph and momentum, while the muscular rhythm signals imperturbable anarchy verging on capricious mayhem. It's prodigiously powerful music imbued with brash get-up-and-go. The Young Pioneers definitely know how to start it up, rev it hard and blow it out.
REAL LIFE. REAL NEWS. REAL VOICES.
Help us tell more of the stories that matter from voices that too often remain unheard.
This post was published on the now-closed HuffPost Contributor platform. Contributors control their own work and posted freely to our site. If you need to flag this entry as abusive,
send us an email
.