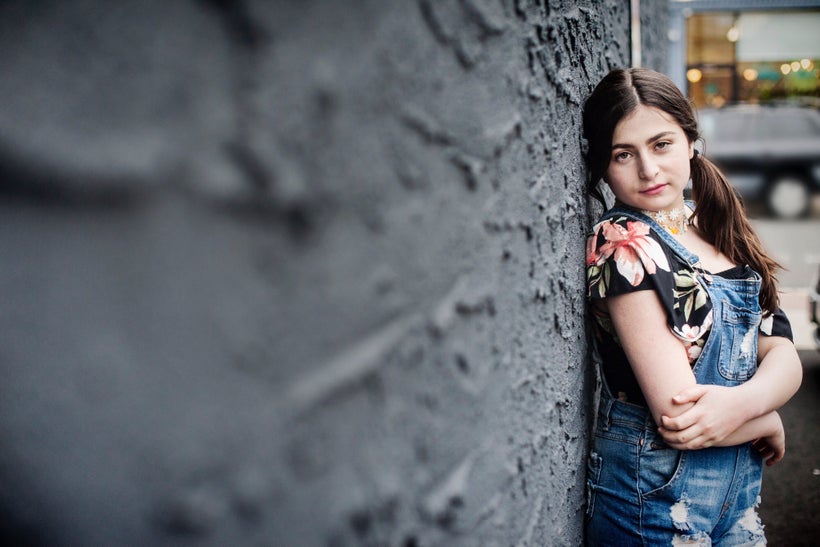 Rachel Arianna releases her music video, "Imperfect," today. And it's lit! When she was ten years old, Rachel Arianna started an anti-bullying program, called Words Can Soar. The program revolves around the idea that healing begins with communication. Rachel is now 13 years old. She made the decision to include the arts in her program, elevating awareness by means of music and activism.
Written by Rachel, 2-Time Grammy winner Marc Swersky, Brielle Brown and Erin Alden, "Imperfect" was produced by Marc Swersky and engineered by Joseph DeMaio. Stylistically, "Imperfect" blends pop and electronic elements into an inspirational song.
"Imperfect" begins with a shushing groove, followed by a mellow emerging synth. The melody emanates a buoyant pop flavor, full of bright harmonics flowing from keyboards, synths and guitars. Scintillating synth accents add zest, depth and layering to the melody, giving the tune a luminous textured energy. On the chorus, the resonance intensifies, weaving colorful hues of vocal harmonies that provide a veil of sonic coruscation.
Rachel's voice exudes a delightful spark of ebullience and optimism, conveying a delicious vulnerability and sincere umbral essence imbuing the tune with easy intimacy and emotional commitment. Her high twinkling tone provides a vivacious instrument of expression.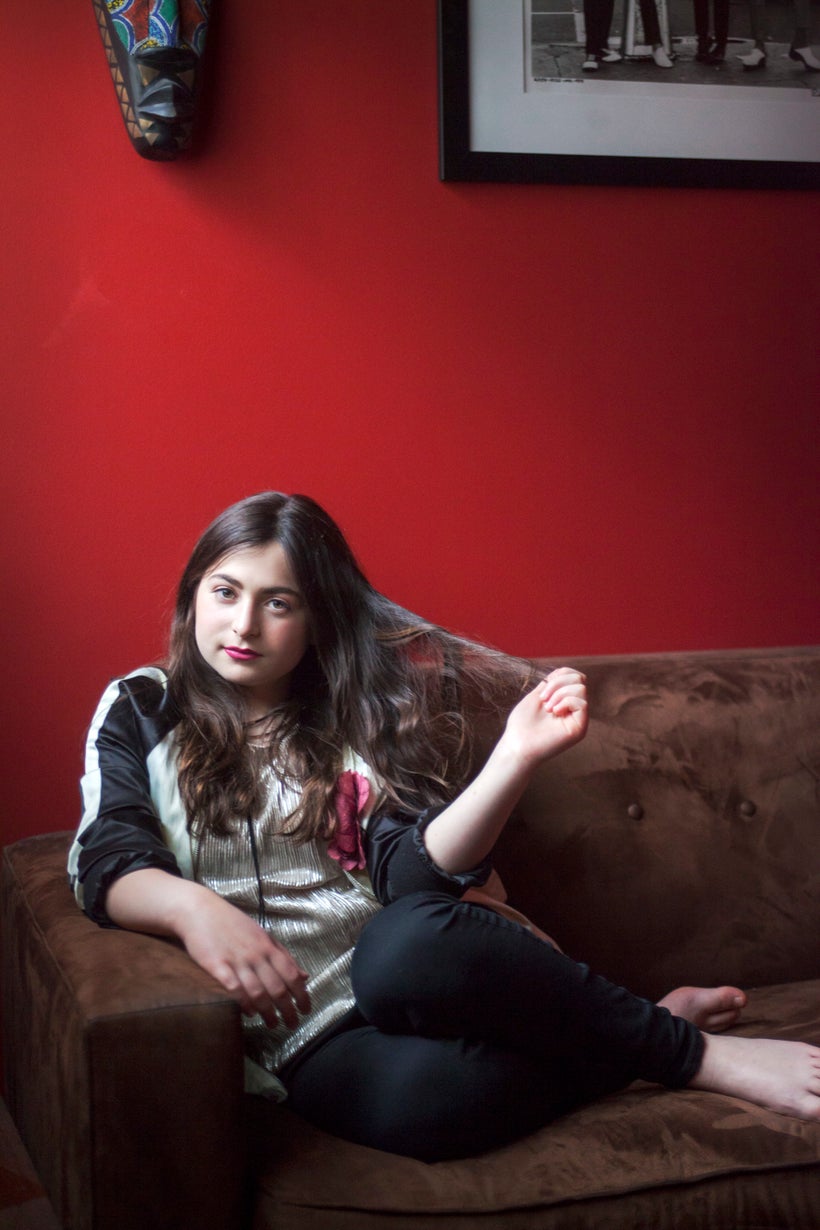 The lyrics of "Imperfect" celebrate the gorgeous dignity and grandeur inherent in being different, especially when confronted by those who desire to institutionalize conformity and mediocrity. Douceur de vivre, "the sweetness of life," comes from diversity and the acceptance of others' unique talents. In other words, if everyone behaved and looked identical, life would be monotonous and boring.
"When, when you can't see through / All that's turning you / Know I'll be there / Don't let them take that from you / Outside what they see / There's more history / Behind you and me / Your words can stall or stay / Don't make them grey / The choice you make today / Will pave the way / You're beautiful / Original / Perfectly you / When you're imperfect."
The video highlights the singular advantage and attraction of dissimilarity. Opening with Rachel singing against a dark backdrop, the video presents images of teenagers surrounded by harmful, judgmental terms: loser, fat, ugly, worthless, unwanted, stupid and freak. As the video proceeds, the teenagers realize they are "beautiful" and "original," and begin to revel in their individuality and uniqueness.
Rachel Arianna most assuredly has it going on! "Imperfect" rides a contagious melody full of shimmering vocal harmonies and imaginative lyrics. And it's topped off with Rachel's delightfully rich voice delivering a message everyone, no matter their age, should hear and acknowledge. Don't miss this one! "Imperfect" is perfectly brilliant.
Download "Imperfect" here.
REAL LIFE. REAL NEWS. REAL VOICES.
Help us tell more of the stories that matter from voices that too often remain unheard.
This post was published on the now-closed HuffPost Contributor platform. Contributors control their own work and posted freely to our site. If you need to flag this entry as abusive,
send us an email
.