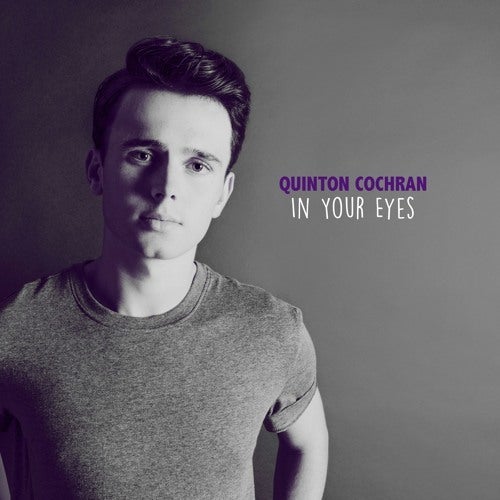 Today marks the release of "In Your Eyes," the new music video from Quinton Cochran. Hailing from Toronto, Canada, the 17-year-old singer-songwriter skyrocketed across Canada's music scene, scoring as a finalist on CBC's Searchlight Showcase and then as Global Ambassador for Youth Day. Signing with Michael Hanson's indie label, Cochran is presently recording his debut album, slated to drop in 2018.
"In Your Eyes" starts off with a subdued radiant guitar, followed by the entrance of Cochran's dulcet tenor. Emerging synths along with the lightly shimmering guitar emanate a pop melody full of a resonant imminent bass and muted percussion. The music flows with gorgeously compact sonic flavors and bright harmonic accents from delicate guitars and lambent keyboards.
Cochran's voice, a rich tenor capable of a wonderful falsetto, cascades with clarity and sensuous colors. It's a quixotic voice with remarkable range extending from deeper dark sonority to soaring crystalline tones. His voice has been likened to Ed Sheeran and Shawn Mendes; however, Cochran's voice displays more transparent timbres, along with an enchanting evocative quality.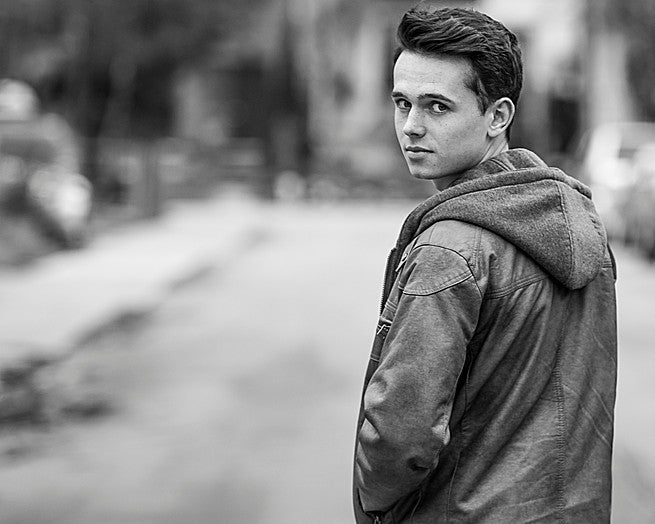 The lyrics to "In Your Eyes" elucidate the all-consuming power of impassioned love.
"Your friend called you up / You said you're doing alright / You said you didn't feel like going out tonight / All on our own / You opened up I saw another side to you girl / Then you held me like there was nobody else in the world / I know I know / Breathe me in / Where have you been? / Feel the skip to my heart / Colors and everything come alive / When I'm looking in your eyes / We'd drive through the city while we're singing too good / Pretending that you knew the words like you always would / Oh woah oh / I asked for a dance and you accepted my life / Now I can't stop staring underneath all these lights / Above, above / Breathe me in / Where have you been? / Feel the skip to my heart / Colors and everything come alive / When I'm looking in your eyes / In your eyes / Your eyes."
The video depicts the intensity of the song's lyrics. Cochran walks alone through the night shrouded in the glow of streetlights. As he walks he sings his emotion-filled words of overwhelming, fervent adoration.
Quinton Cochran more than has it going on. He radiates enormous talent both as singer and songwriter. The gorgeous melody of "In Your Eyes" is hypnotically captivating. And Cochran's voice can only be described as strikingly exquisite. Put simply, "In Your Eyes" is charming. Don't miss it.
Download "In Your Eyes" here.
Support HuffPost
The Stakes Have Never Been Higher
Related
Popular in the Community