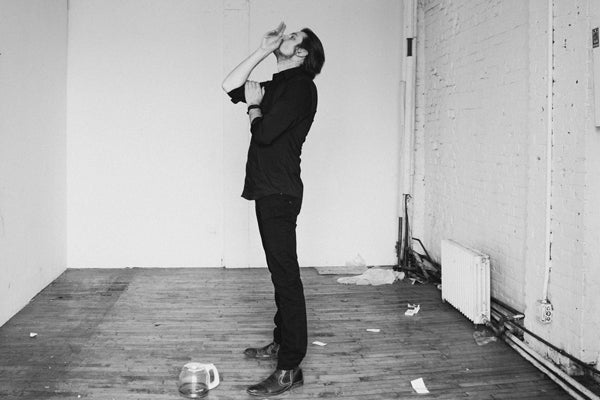 "Lay Down In The Dark," the new music video from Ben Lorentzen, releases today. The song is from Lorentzen's latest album Pains And Pleasures Of Intimacy. Originally from Norway, Lorentzen began writing songs at the age of eleven. Later, with a band called Brent, he signed with s2/Universal, resulting in Top 40 hits in Norway. In 2009, he moved to the U.S., where he married In Jin Moonin, daughter of Sun Myung Moon.
Lorentzen's sound combines rock, blues, jazz, and R&B elements, along with elusive strands of pop music, into sleek, textured melodies often emanating noir hues. Evocative lyrics, careful arrangements and a distinctive gossamer voice edged with a grating rasp make Lorentzen's sound sui generis.
"Lay Down In The Dark" begins with a crisp, crunching beat transitioning to a smooth bluesy melody rife with bass, sax, piano, strings and guitar. A blues-flavored guitar oozes radiant accents juxtaposed against the silky flow of the strings. The strings provide the tune with a progressive rock orchestral aura that's captivatingly attractive, yet does not detract from the blues foundation of the melody. The comprehensive feel of the tune echoes dark shadows in which sensuous feelings scurry for cover rather than risk exposure.
Lorentzen's high tenor delivers a mellow timbre flavored with a prickly rasp exuding dark resolves flirting with sultry hues at the brink of respectability. His voice is rich and haunting, emanating imminent passion, notes of melancholy and proximate sensuality.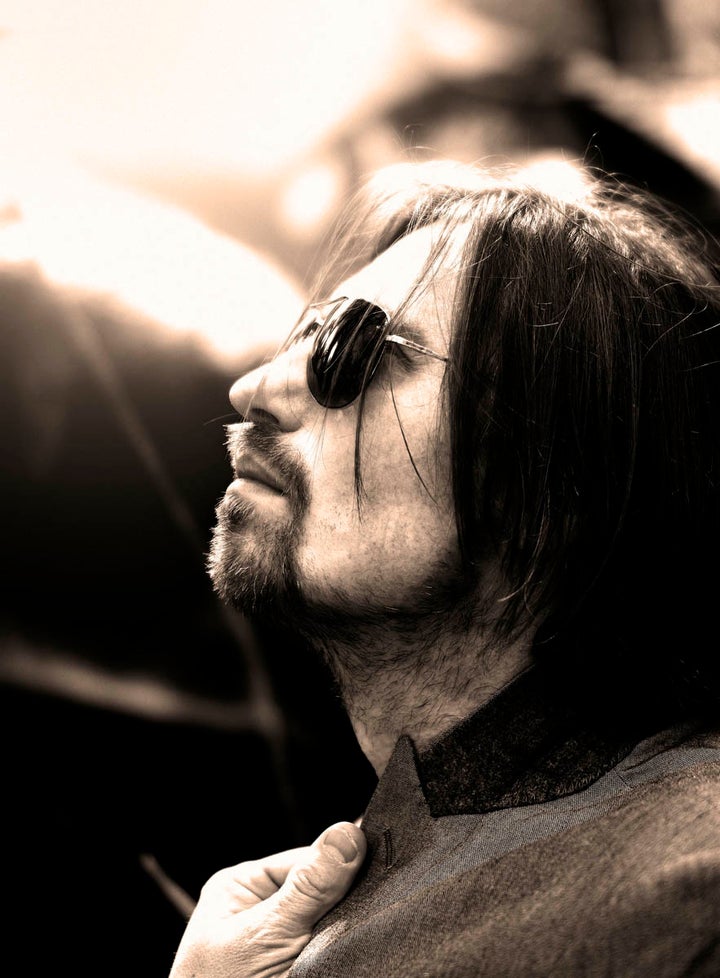 The lyrics to "Lay Down In The Dark" project a susceptible opaque eroticism.
"There's a light in your eyes / Two embers glowing in the dark of night / There's a light in your eyes / Echoes of pain and pleasures of our lives / But you turn your face against the wind / And you come each minute into pastures green / And your voice speaks inside my beating heart / Lay down in the dark / With me / Lay Your Body Down."
The video, directed by Johan Anderson, is shot in black and white, imparting not only a noir vibe but also emphasizing the contrast between dark and light, right and wrong. As the video opens, Lorentzen is a priest, standing in the pulpit, preaching to a sparse congregation. From the bottle at the pulpit, apparently he likes a taste every so often. His eyes continually wander to a sultry beauty seated up front, who is temptation incarnate. After the service, he approaches her, but says nothing. His eyes say it all. She leaves and he retreats to the rectory, where he attempts to drown his desires in alcohol. No matter how much he drinks, he can't rid his mind of her image. Dreaming she enters the rectory, he awakes and realizes what he must do. He removes his collar, empties the safe of cash and leaves.
Ben Lorentzen has it going on in an enormous way! "Lay Down In The Dark" exudes a sultry blues melody that's wickedly contagious, full of flowing strings and harmonic accents that add to the melody's dark voluptuous feel. And Lorentzen's voice invokes just the right quality of overwhelming urgent longing. Don't miss "Lay Down In The Dark." It's yazum!
Popular in the Community